I am having a moment with this sweet, sticky honey Sriracha chicken! I have to say this was one of the easiest Asian-inspired sauces I've made…only 5 ingredients! I had some help from Red Gold's Tomato Love with Sriracha and am excited to share the recipe with you!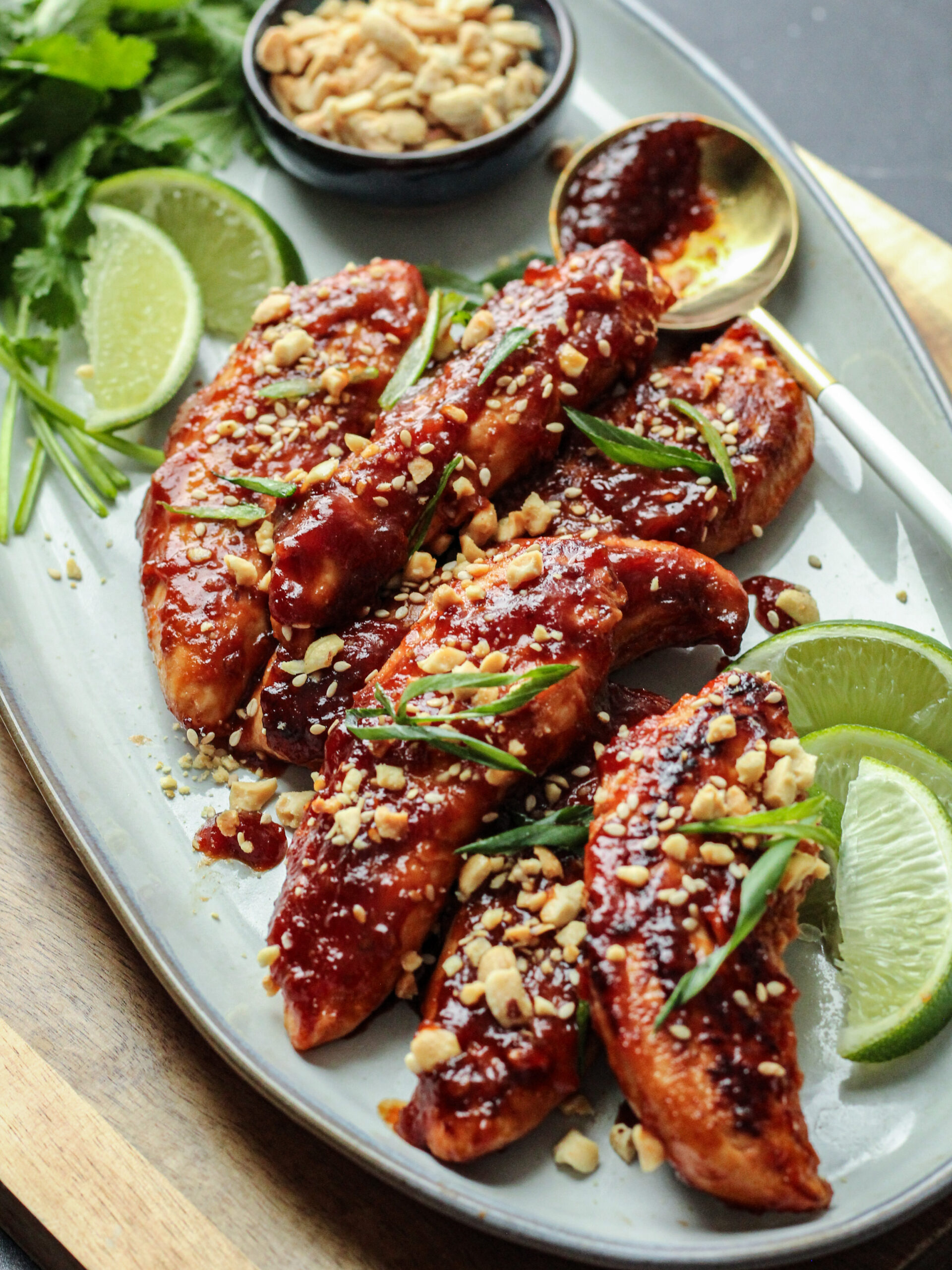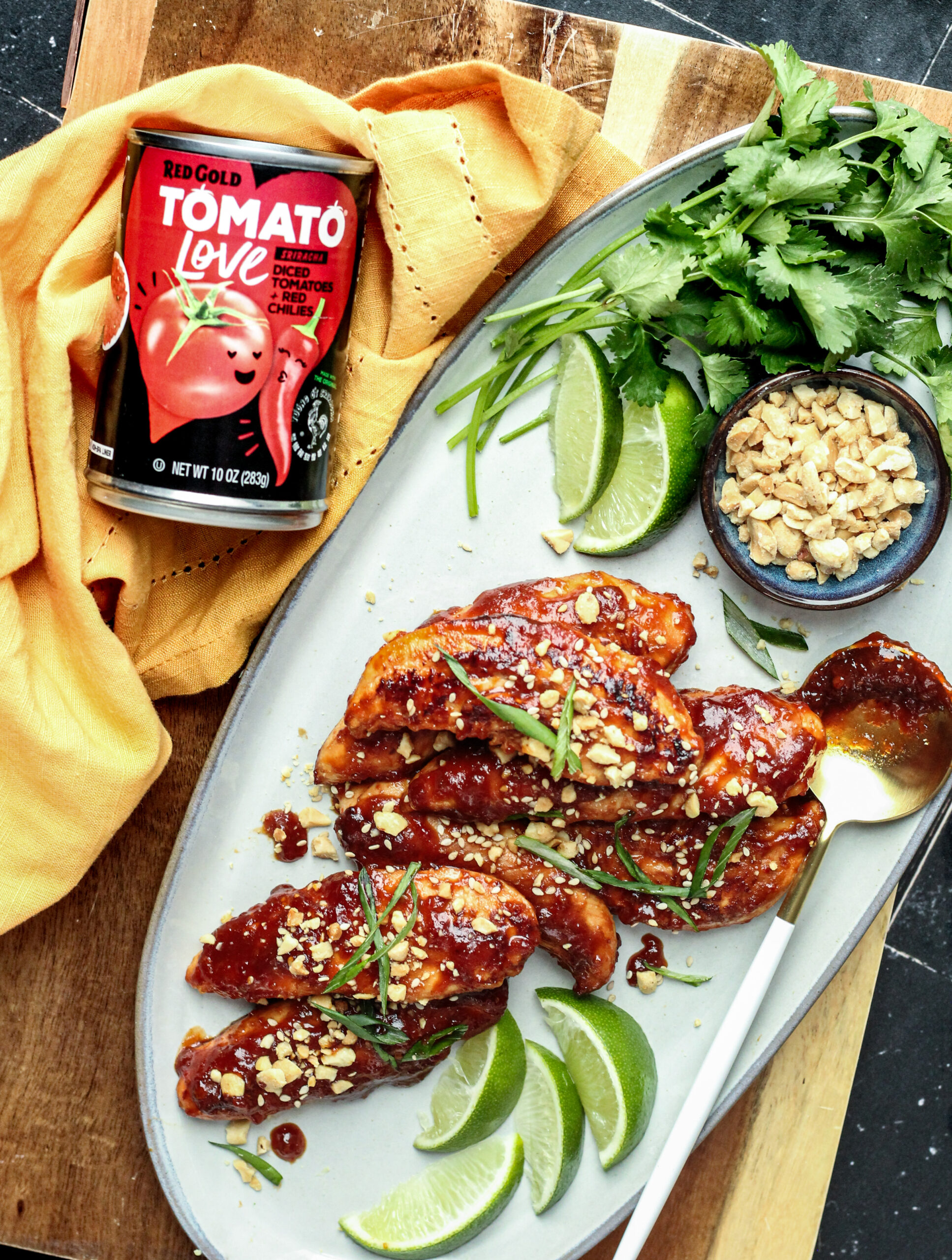 Method and Notes
Tomato Love is Red Gold's newest line of canned tomato products with a hint of spice from chilies that makes it so much easier to get meals on the dinner table. The added flavor from green or red chilies saves time at the grocery store and in the kitchen plus helps bring more flavor to your food!
For this recipe I used Tomato Love Sriracha with a few pantry staples: honey, soy sauce, toasted sesame oil, and cornstarch. That's it!
I blended the ingredients in my food processor until smooth and even used some of the sauce as a marinade for my chicken. Then seared the chicken in the same pot as I reduced the sauce to get that sweet, sticky consistency. As Shay would say, "easy peasy lemon squeezy!"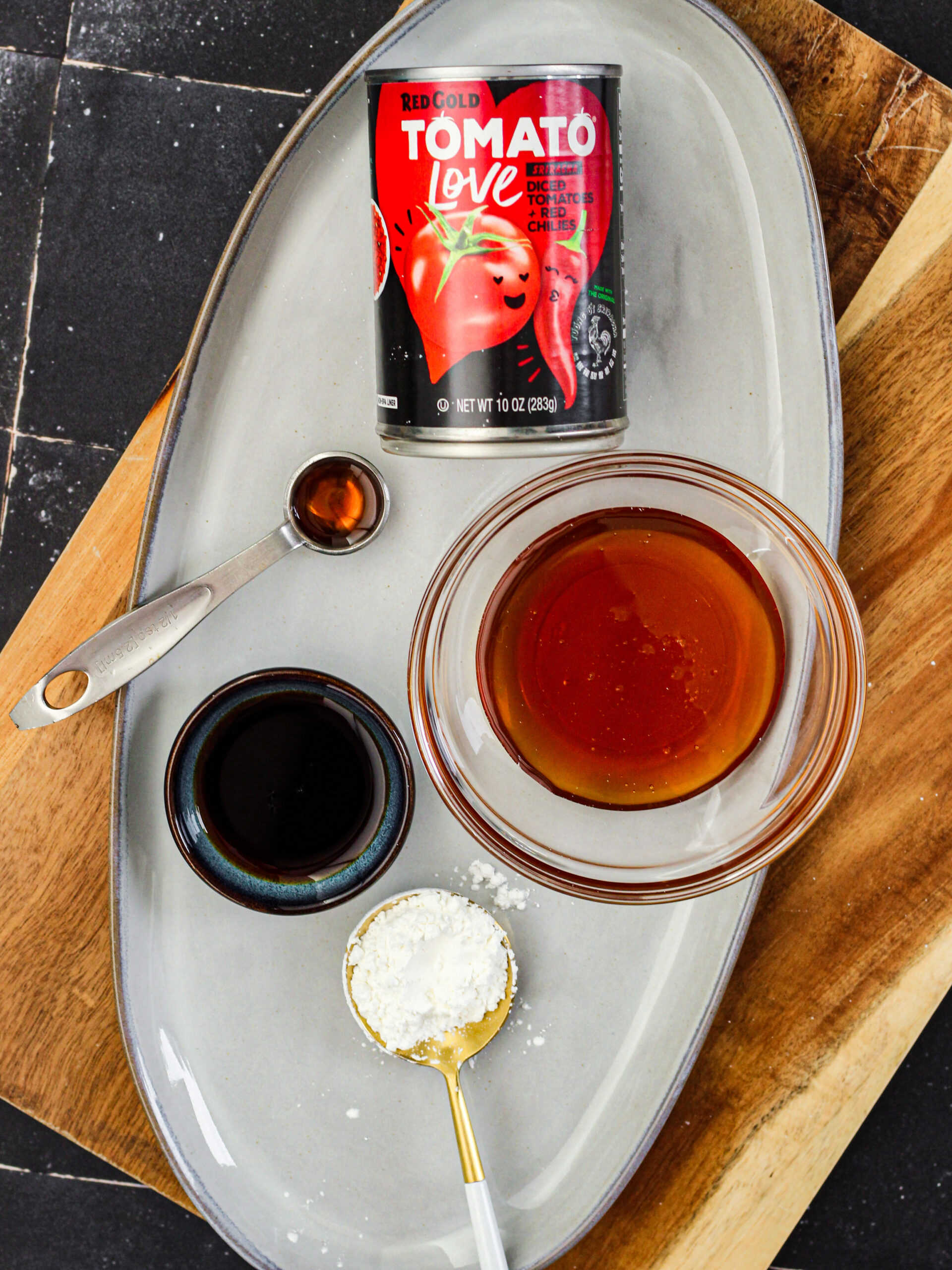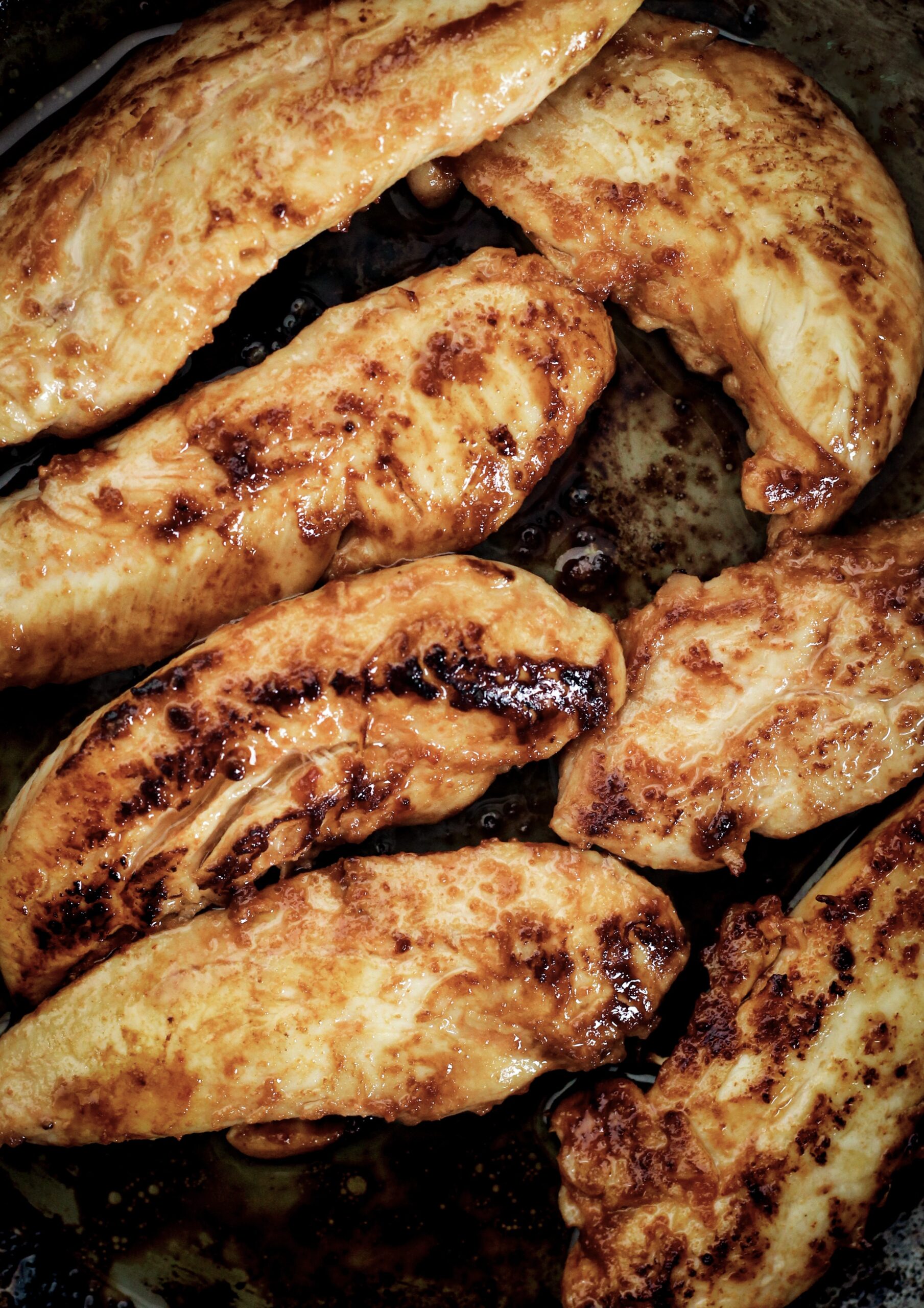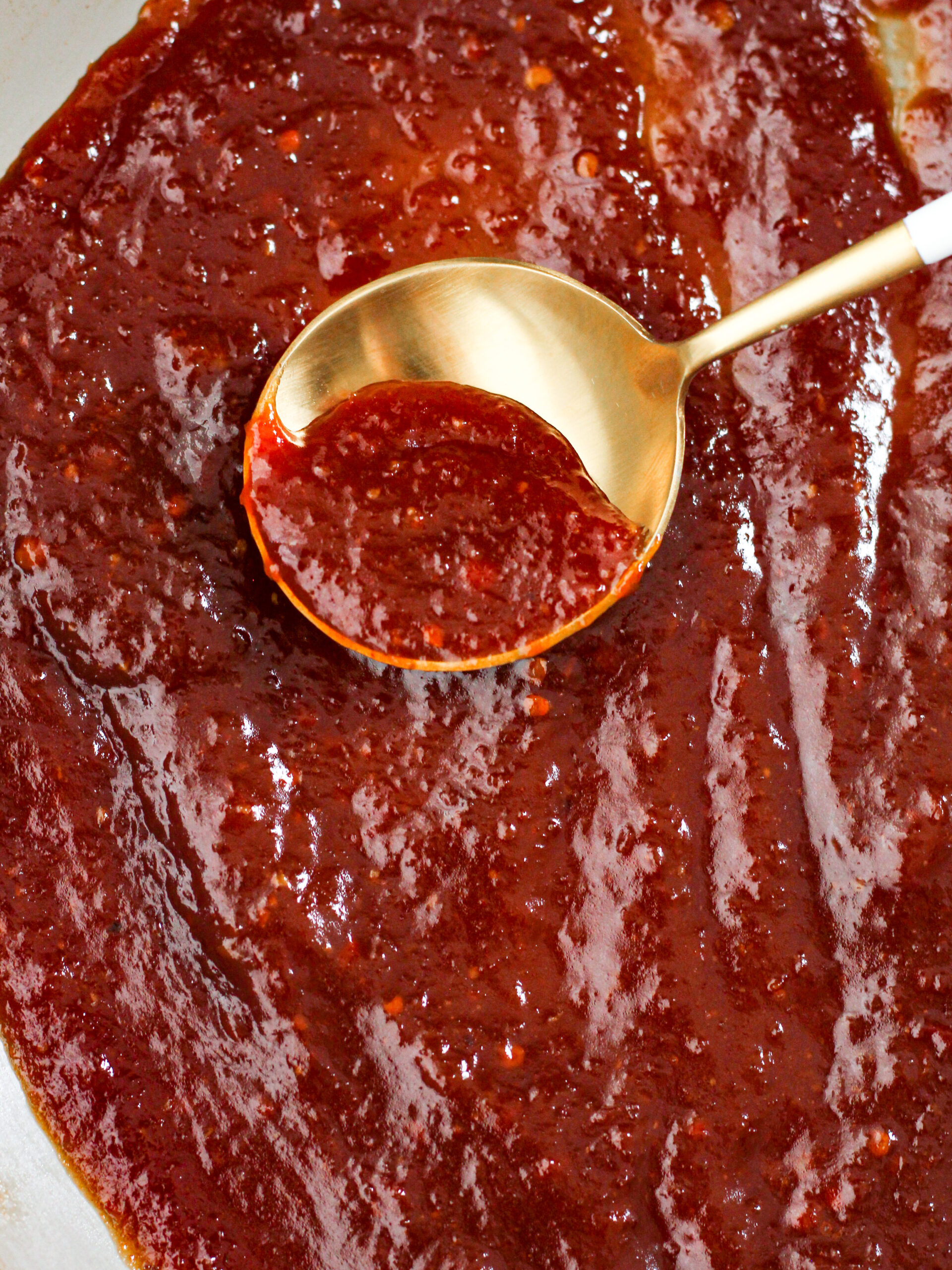 If you don't have a blender or food processor you can buzz the sauce up with an immersion blender. I used chicken breast tenderloins because they cook up really fast and are the perfect size for our family to eat without having to cut the chicken up into cubes. You can also use chicken thighs for this recipe but the cook time will be longer. If you are using regular chicken breasts I recommend pounding out the breasts so they are about 1/4 inch thick or slicing them in half.
Use one or all of the garnishes listed to really elevate this chicken. I love the crunch factor from the peanuts and the freshness that the scallions bring!
Honey Sriracha Chicken
Sweet sticky Sriracha and honey glazed chicken
Ingredients
1

10 oz. can

Tomato Love Sriracha Diced Tomatoes + Red Chilies

1.25

lbs

chicken breast tenderloins or thighs

1/4

cup

honey

3

tbsp

low sodium soy sauce

1/2

tsp

toasted sesame oil

1

tbsp

cornstarch

sesame seeds, crushed peanuts, scallion, and cilantro

to serve
Instructions
Using a food processor or blender blend together Tomato Love Sriracha, honey, soy sauce, and toasted sesame oil until smooth.

Marinate chicken using about 1/4 cup of the Tomato Love Sriracha honey sauce for at least 30 minutes.

Stir in cornstarch to the rest of the sauce.

Heat 1-2 tablespoons of oil in a heavy bottom pan. Sear chicken on both sides until brown approximately 2 min per side). Remove chicken from pan and set aside in plate.

Add the reserved sauce to the pan and cook on medium low until the sauce has reduced and thickened enough to coat the back of a spoon.

Add the chicken back into the sauce and cook for a few minutes until chicken is cooked through.

Garnish with sesame seeds, crushed peanuts, chopped scallions, and cilantro if desired before serving.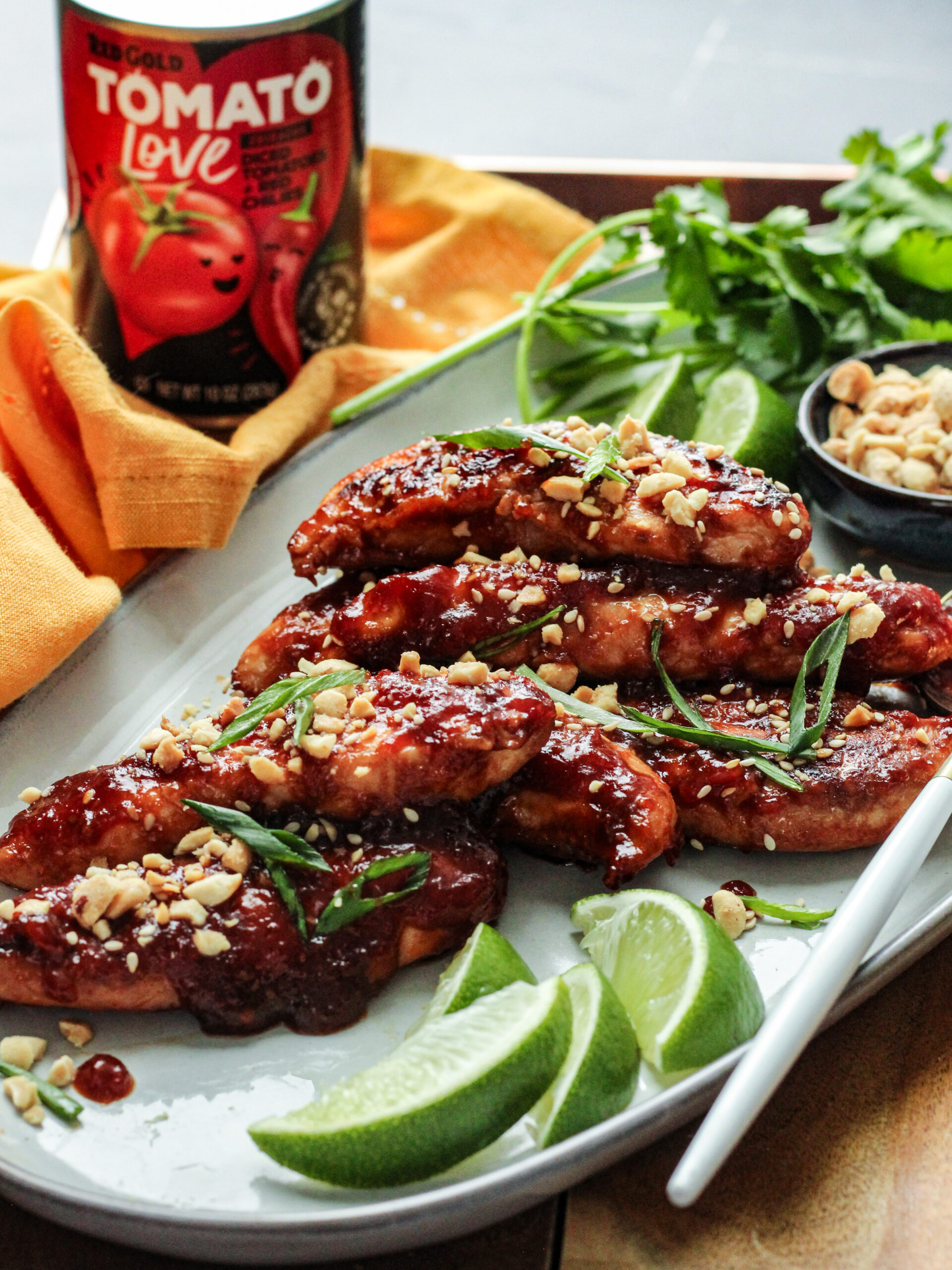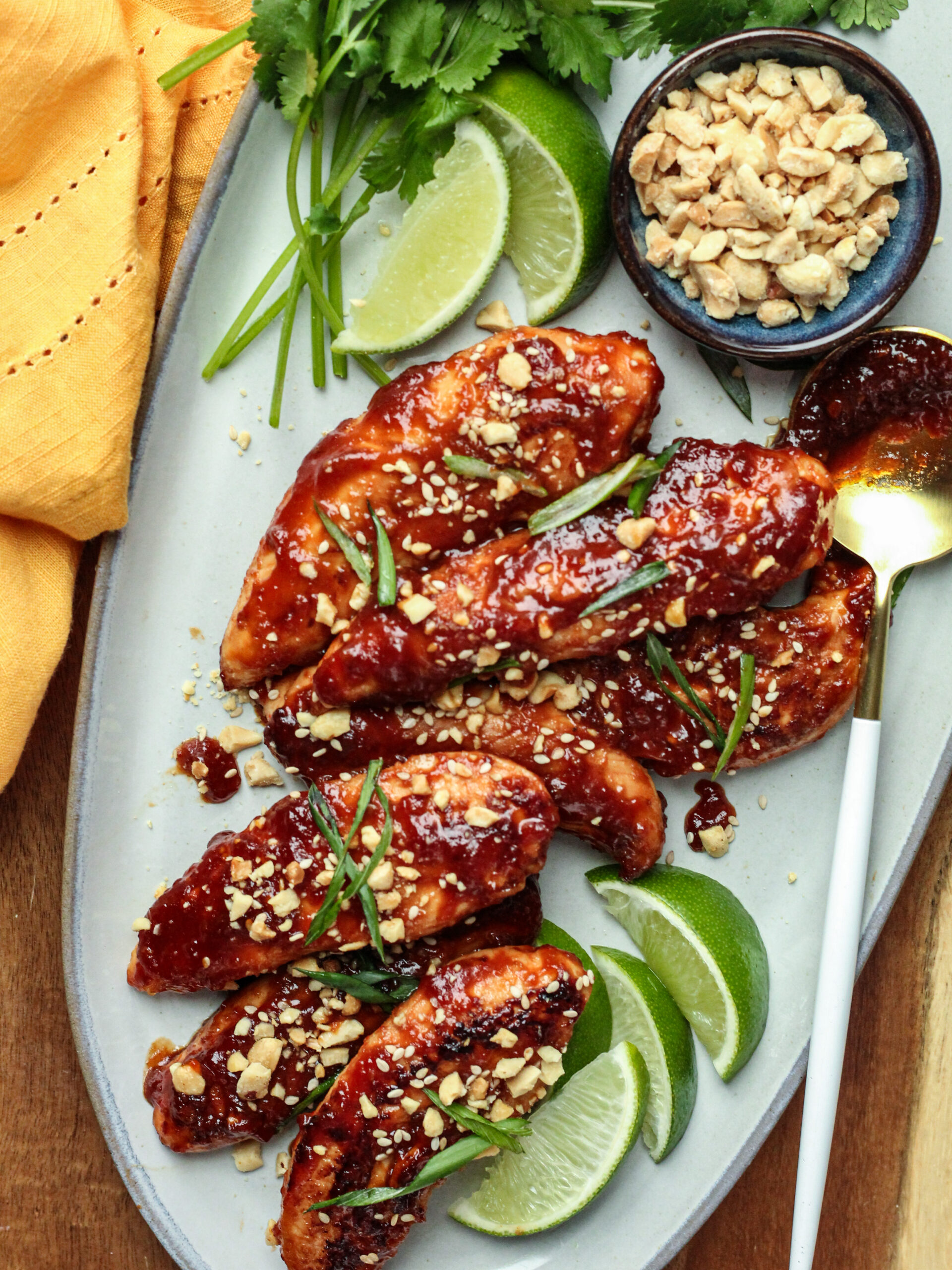 Let me know what you think about my version of honey Sriracha chicken! Share your photos on Instagram and tag @momunderpressure on Instagram.
This post is sponsored by The Feed Feed and Red Gold Tomatoes.