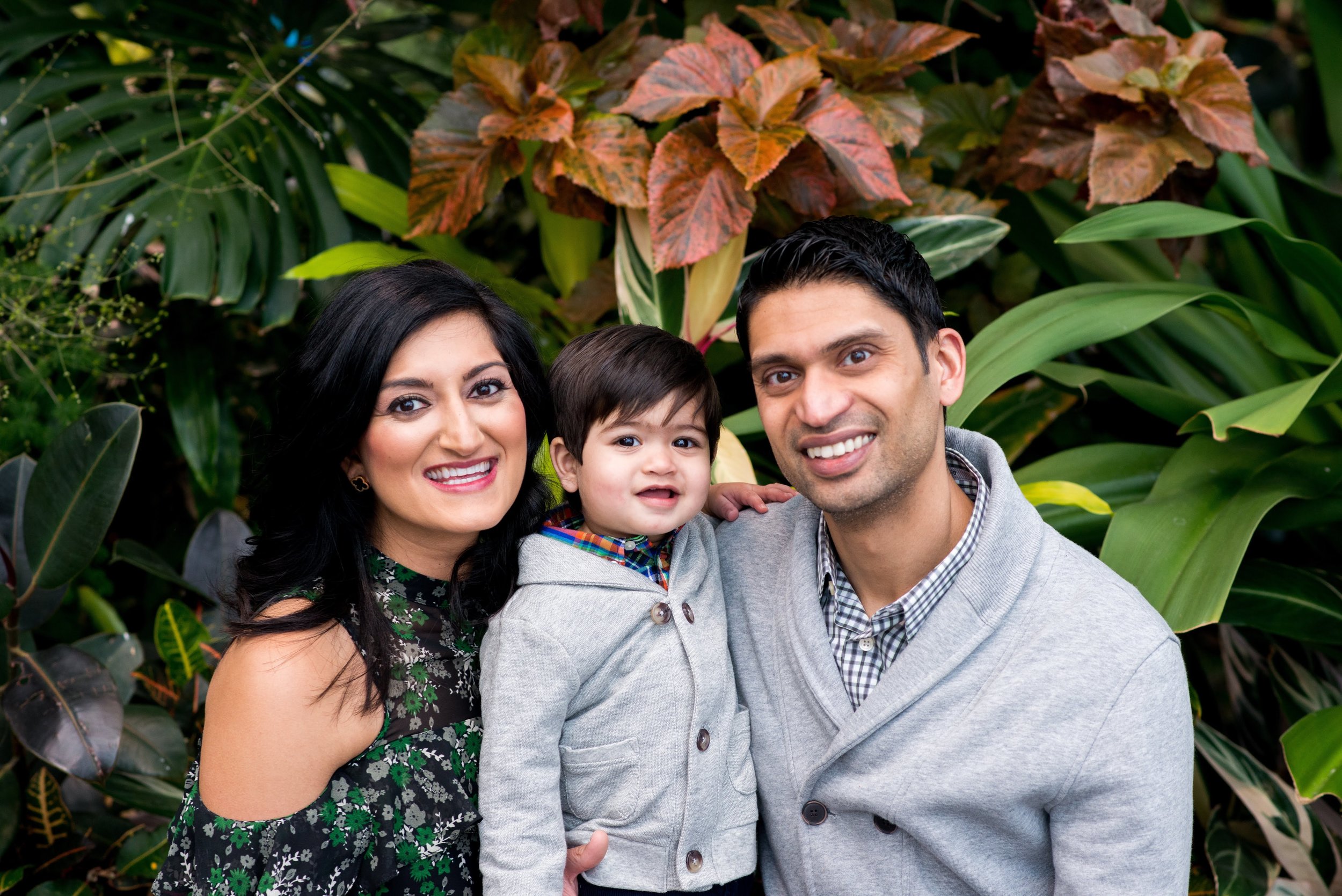 Welcome to my page!  I am a Chicago resident,  clinical pharmacist, and mother to an energetic four-year-old with a passion for cooking that goes back decades.  Between professional, parental, and social activities there aren't many hours left in the day to cook for my family. After having my son, Shayaan, and going back to work full-time I managed to get pretty crafty with our meals. They had to be easy, healthy–since hitting the gym also became less frequent–and most of all, tasty. 
Over the last few years I have created recipes inspired by my Indian roots, fine-dining in the city, and a little experimentation to make healthy happen at home…using whatever I have on hand and in a small window of time. Baby Shay can only stay occupied for so long before trying to "help" Mommy make Chili Glazed Shrimp Tacos with Seasoned Corn and Kale for dinner!
Take a look around. I guarantee I can satisfy your food cravings, and inspire you to start cooking flavorful meals with nutritious add-ins. All centered around your busy lifestyle.
XO – Michele, Mom Under Pressure