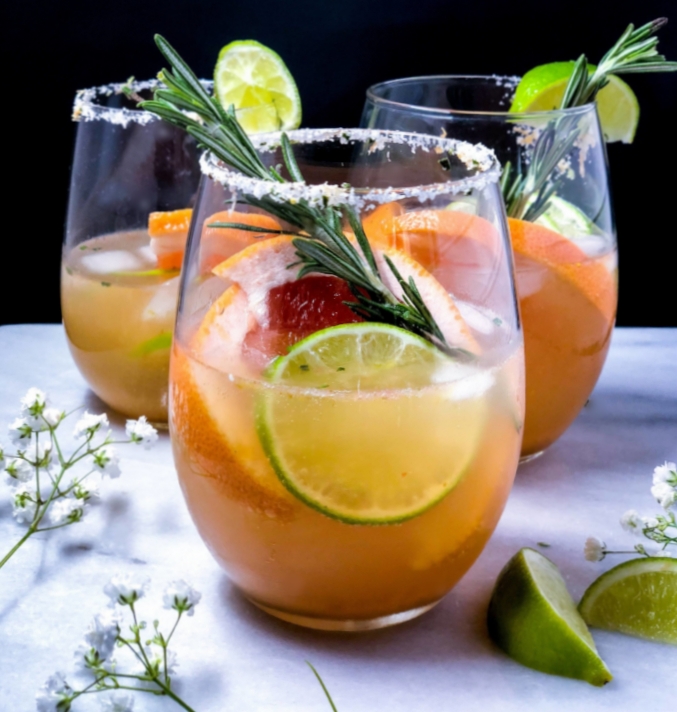 So if you know me than you know that I don't usually drink tequila. It's not because I don't love a good marg, it's more due to the fact that I had some crazy college nights involving tequila….and therefore some rough, ROUGH mornings. Yes, my fault. I'm not blaming anyone here 😉
Well anyway, that changed last weekend! It was gorgeous here in Chicago, and I wanted to sip on a fabulous drink that wasn't too sweet. My go-to during the warmer months is a nice rose from Provence, but I'd had my fill for the week (odd, I know), and wanted to pair something with the ribs I had sitting in the fridge. It dawned on me that I could use the fig jam (Divina Orange and Fig Spread) I had out from making a delicious barbecue sauce in my drink. So I went to work. I grabbed grapefruit, lime, and rosemary to prep for my cocktails…and then ran to the grocery store to get some silver tequila. That was the only annoying part about putting together this amazing Paloma. Gah, so good!
Ingredients
2 oz. tequila blanco (should be 100% agave)
2 oz. grapefruit juice, freshly squeezed if possible
2 tsp fig jam, or to taste
1 tsp lime juice, or 1 wedge
pinch of salt
grapefruit or regular soda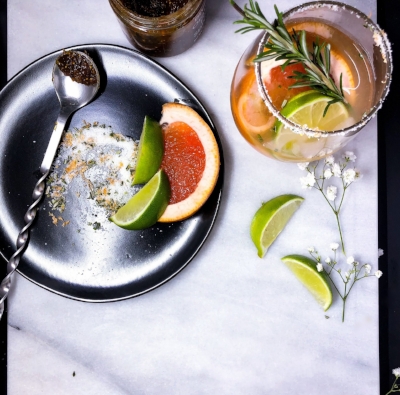 Combine tequila, jam, grapefruit juice, lime juice and ice in the bottom of a shaker or cocktail glass. Give everything a nice stir until the fig jam dissolves and all the ingredients are combined well. Pour mix into a glass, and top off with soda.
Optional: Rub the rim of your glass with a lime wedge and then dip into a plate that has a mix of salt, finely chopped or ground up fresh rosemary leaves, and grapefruit zest.