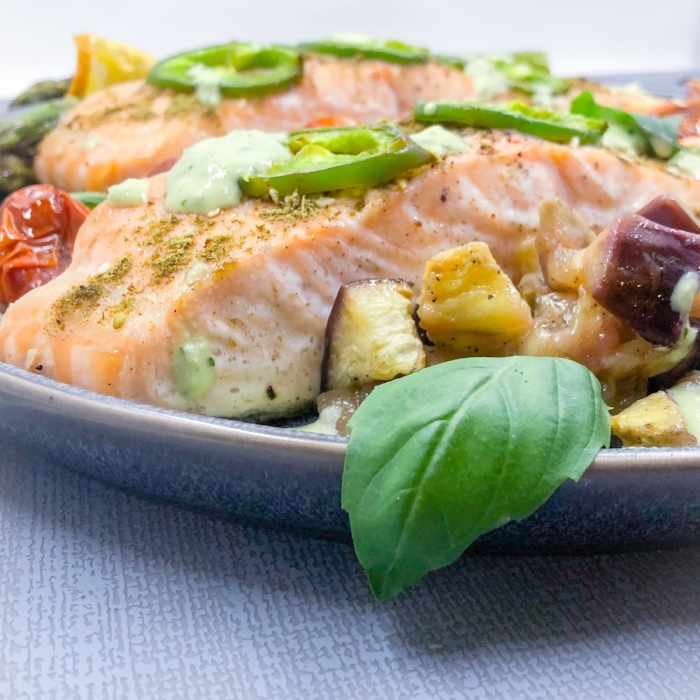 Say "Hello" to my Middle Eastern inspired salmon and roasted vegetable recipe! I've been wanting to use za'atar spice for a long time, and finally went for it after seeing a za'atar spiced salmon salad on a restaurant menu not too long ago. I didn't order the dish, but was totally inspired to create something blog worthy for you all! Za'atar is  an aromatic spice blend from the Middle East that combines toasted sesame seeds, dried thyme, dried marjoram, and sumac. It's delicious on various meats, bread, and vegetables. I got mine in a little square container from Whole Foods for $3.99.  I love this recipe because you can multipurpose the roasted vegetables and tahini sauce to use in other meals during the week! I did a vegetable crostini with pesto and ricotta, and Sushil made himself a vegetable couscous salad.
Ingredients
3-4 salmon fillets, approximately 7-8 oz. each

1 jalapeno

1 pint grape tomatoes, halved

1 pound asparagus, trimmed

1 medium eggplant, diced to 1/2 inch pieces

1 lemon

2 tsp za'atar spice blend
Preheat oven to 425 degrees. Place vegetables on a large baking sheet, and sprinkle liberally with salt, freshly ground black pepper, olive oil, and the juice of half a lemon.  Toss vegetables until evenly coated with seasonings. I placed a few garlic cloves and lemon slices on the tray as well (optional).  Bake for 15 minutes then give the veggies a flip, and bake for another 10 minutes. You can remove the asparagus earlier (around 20  minutes) since it cooks more quickly than the eggplant and tomatoes. The vegetables are done when they are fork tender and nicely browned.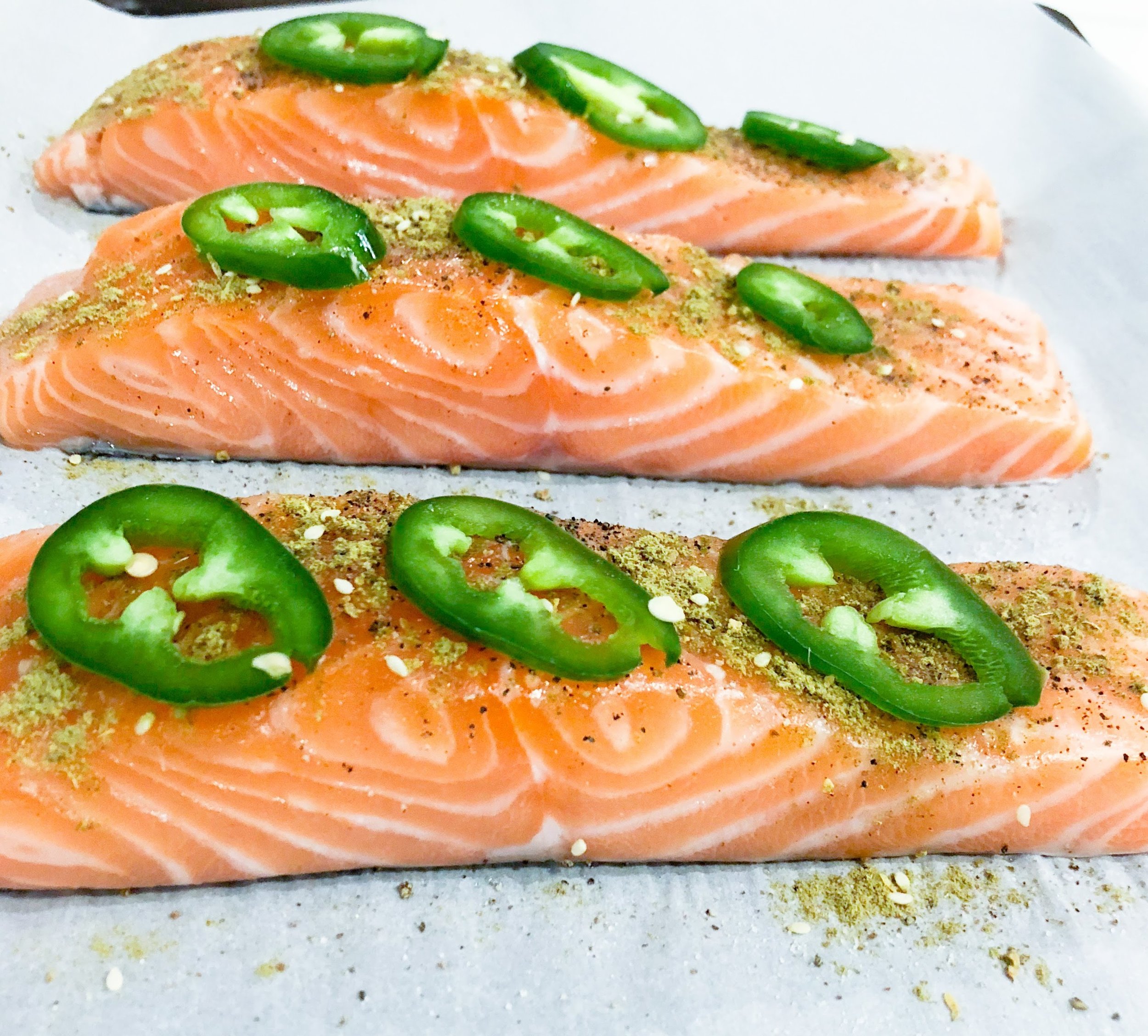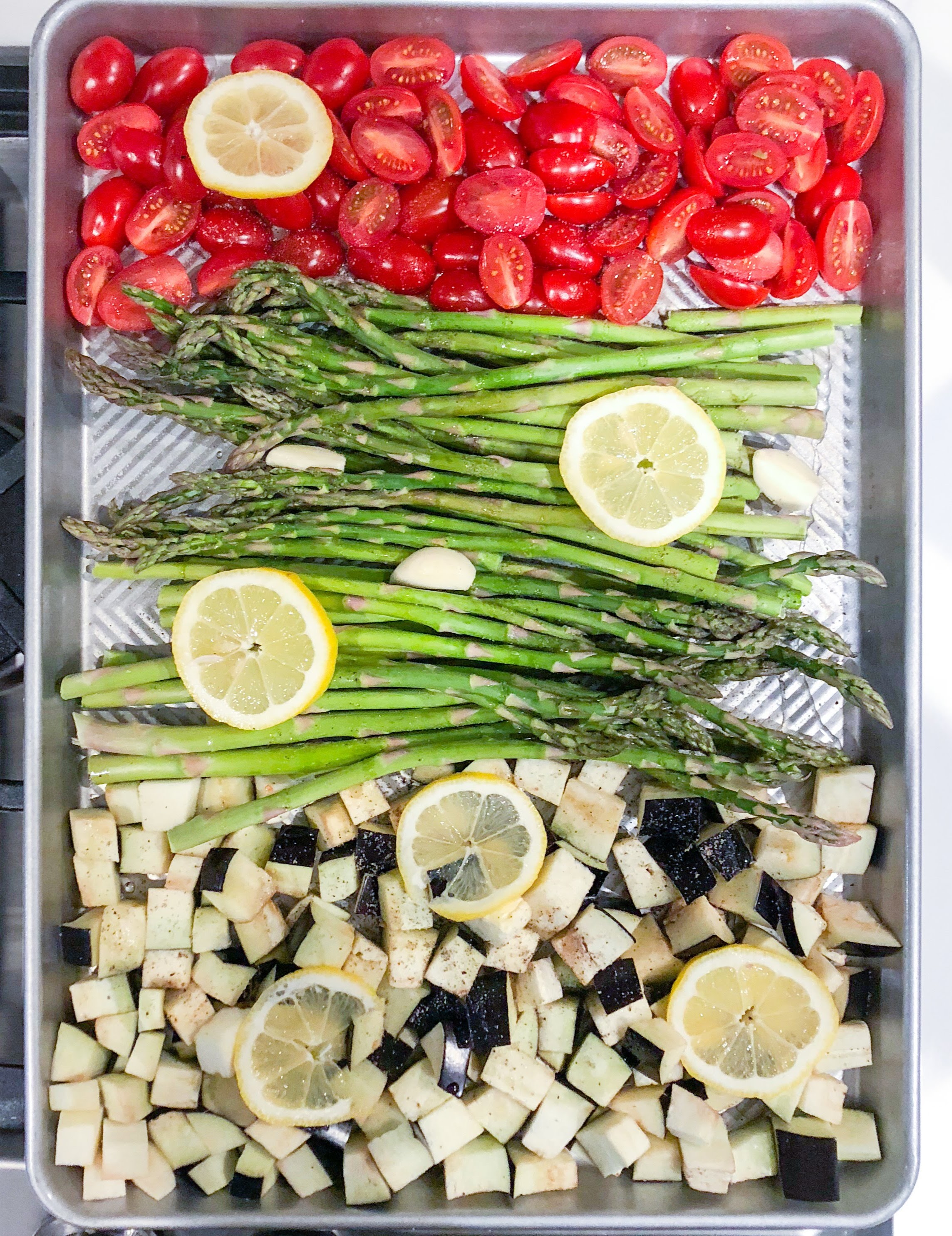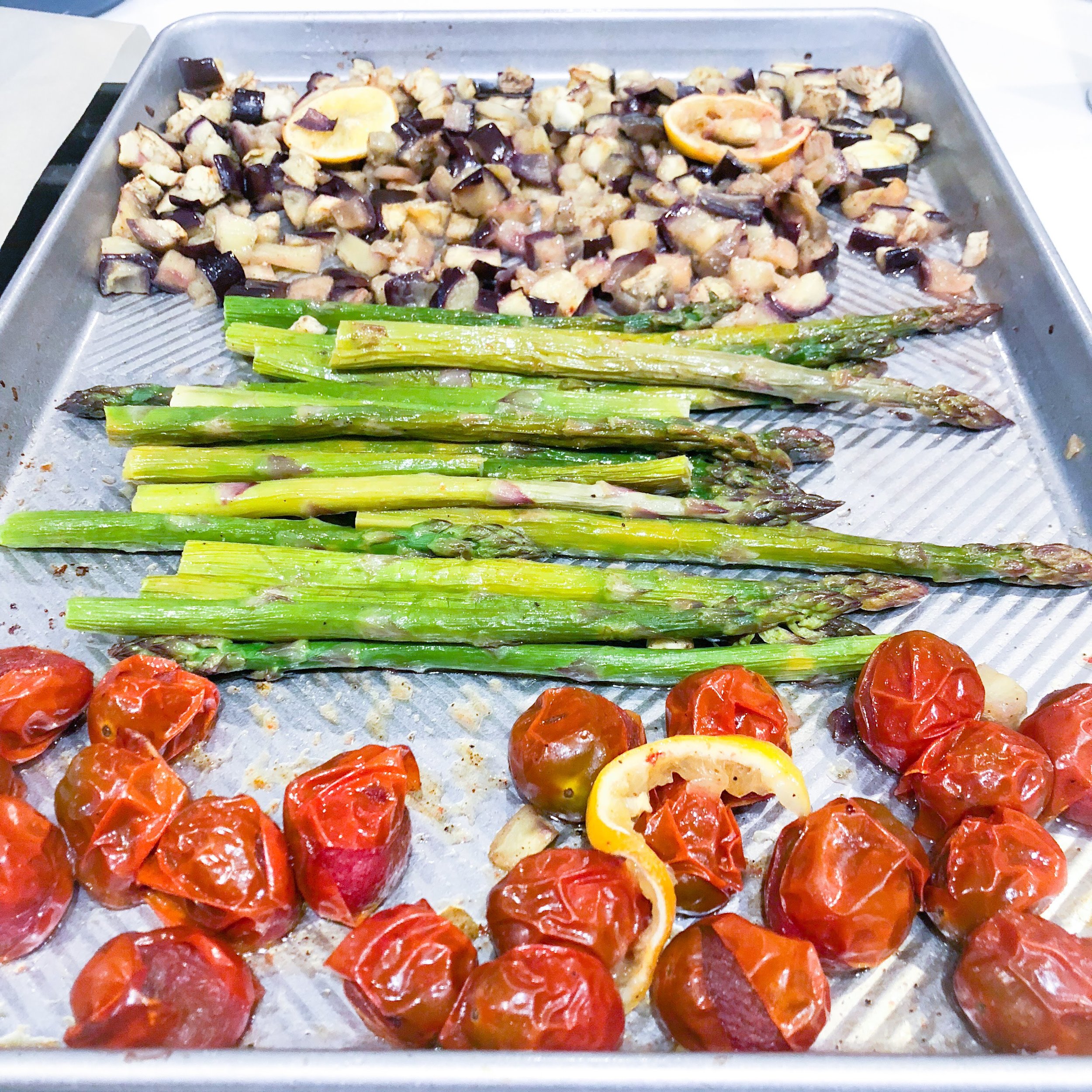 Place salmon fillets on a baking sheet. Sprinkle with salt, pepper, and za'atar spice. Top with jalapeno slices if desired. Bake at 425 degrees for 15-20 minutes until thickest part of salmon is firm to touch and flakes easily with a fork.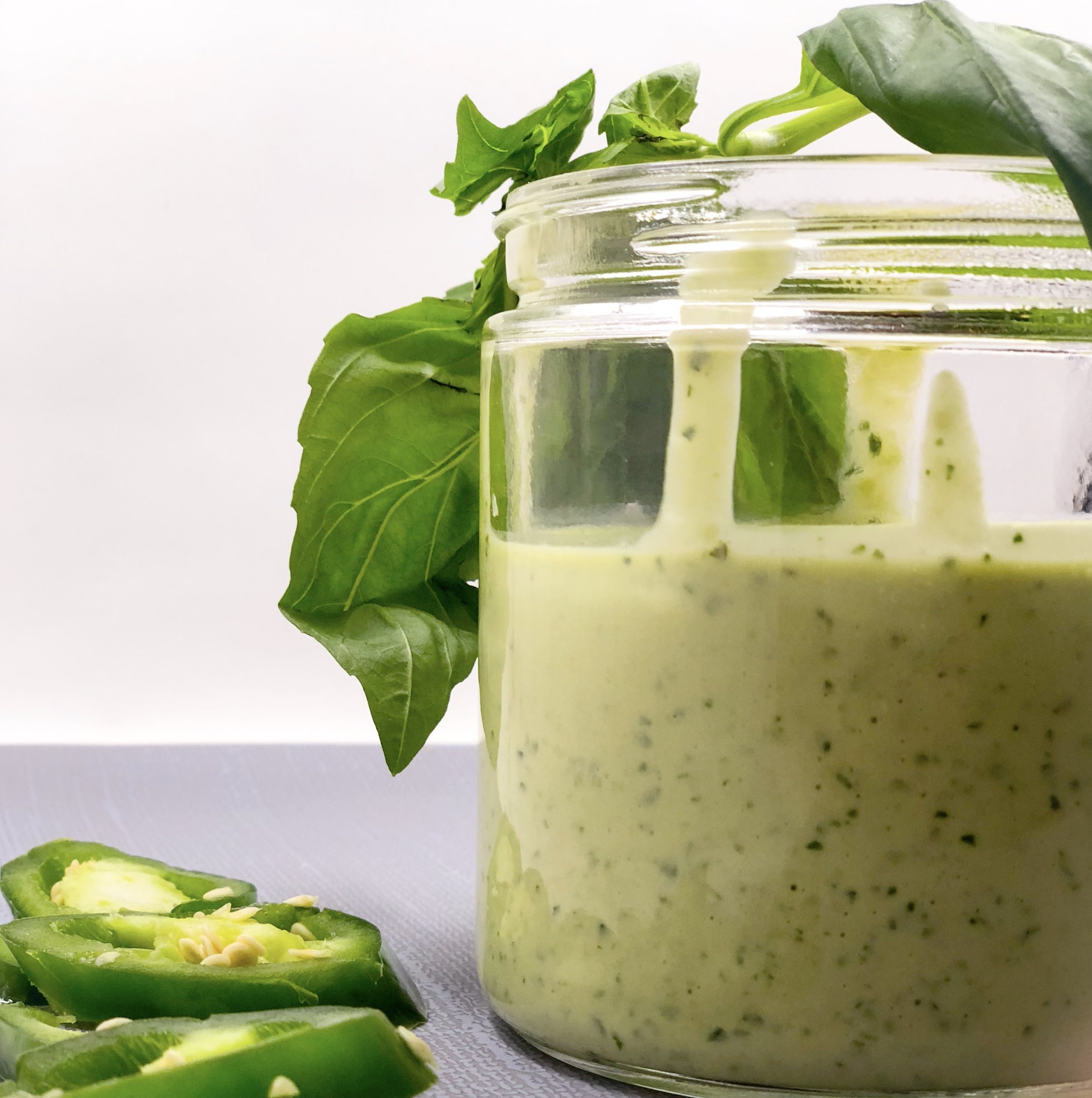 Blend together ingredients for tahini sauce. Find the recipe here. 
Serve za'atar spiced salmon with roasted veggies and sauce! Add rice, quinoa, or couscous if you're craving carbs!