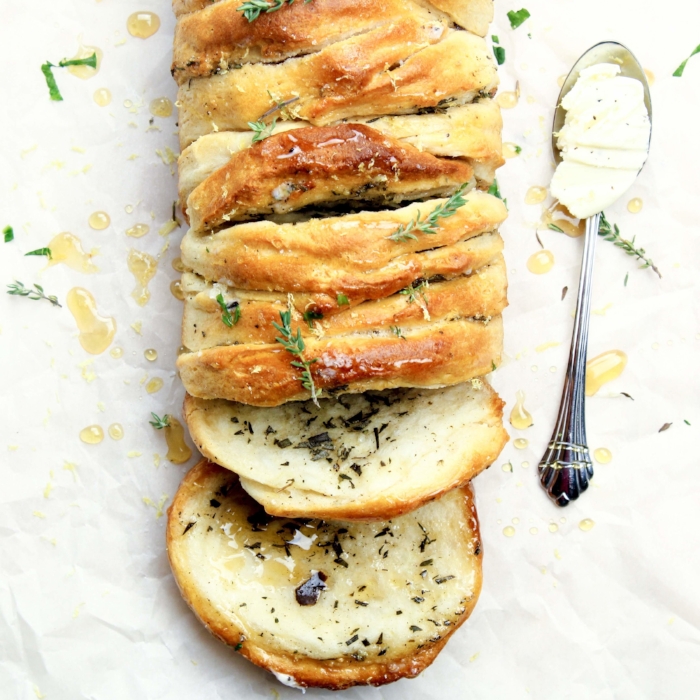 Listen up, people! You will want to make this at your next party!!
I've had this black truffle butter that I picked up from Whole Foods before Thanksgiving. I used it to make these herby truffly smashed potatoes for our family. Originally I was going to post the recipe for those potatoes on the blog, but I decided to try out an easy app using the same flavors. We had so many dinner rolls leftover from Thanksgiving so that is how the idea for a biscuit pull apart bread evolved. Okay, it's not revolutionary but it's crazy easy and such a crowd pleaser! The Isola brand of truffle butter from Whole Foods is right at $10 for 3.5 oz, but I just went to Trader Joe's and they have a 3 oz. tub for $2.99! What a steal! I do think the Isola brand has a stronger truffle flavor, but either will work well here!
Ingredients
1 can biscuit dough (flaky or buttermilk, your choice!)

1 tbsp chopped fresh herbs (sage, rosemary, thyme work nicely)

3 tbsp truffle butter at room temperature

1 clove garlic, crushed

salt, to taste (1/4 -1/2 tsp should be plenty)

honey to drizzle over the top

lemon zest for garnish (optional)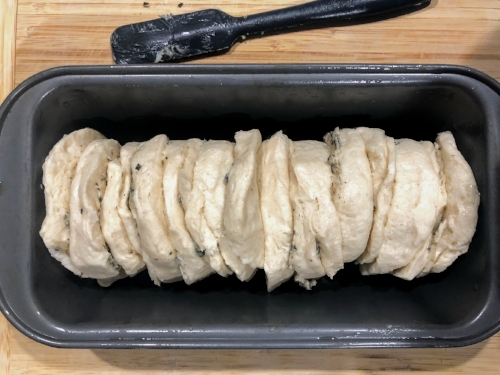 Preheat oven to 350 degrees. Mix together butter, herbs, garlic, and salt then set aside. Remove biscuits from packaging, and separate the biscuits into about 16 individual layers. Brush each layer with herb and butter mixture. If you have any leftover you can use it to top the bread later!
Then make 4 stacks from the biscuit layers. Arrange the stacks in a greased loaf pan with the non-buttered side touching the sides of the loaf pan.
Bake for 35 minutes until golden brown and cooked through in the middle. Let cool for at 10 minutes then remove. Top with more herb-truffle butter if desired and drizzle loaf with honey and sprinkle with lemon zest and sea salt. Serve warm for best results!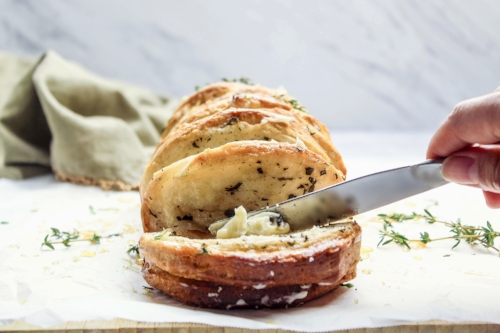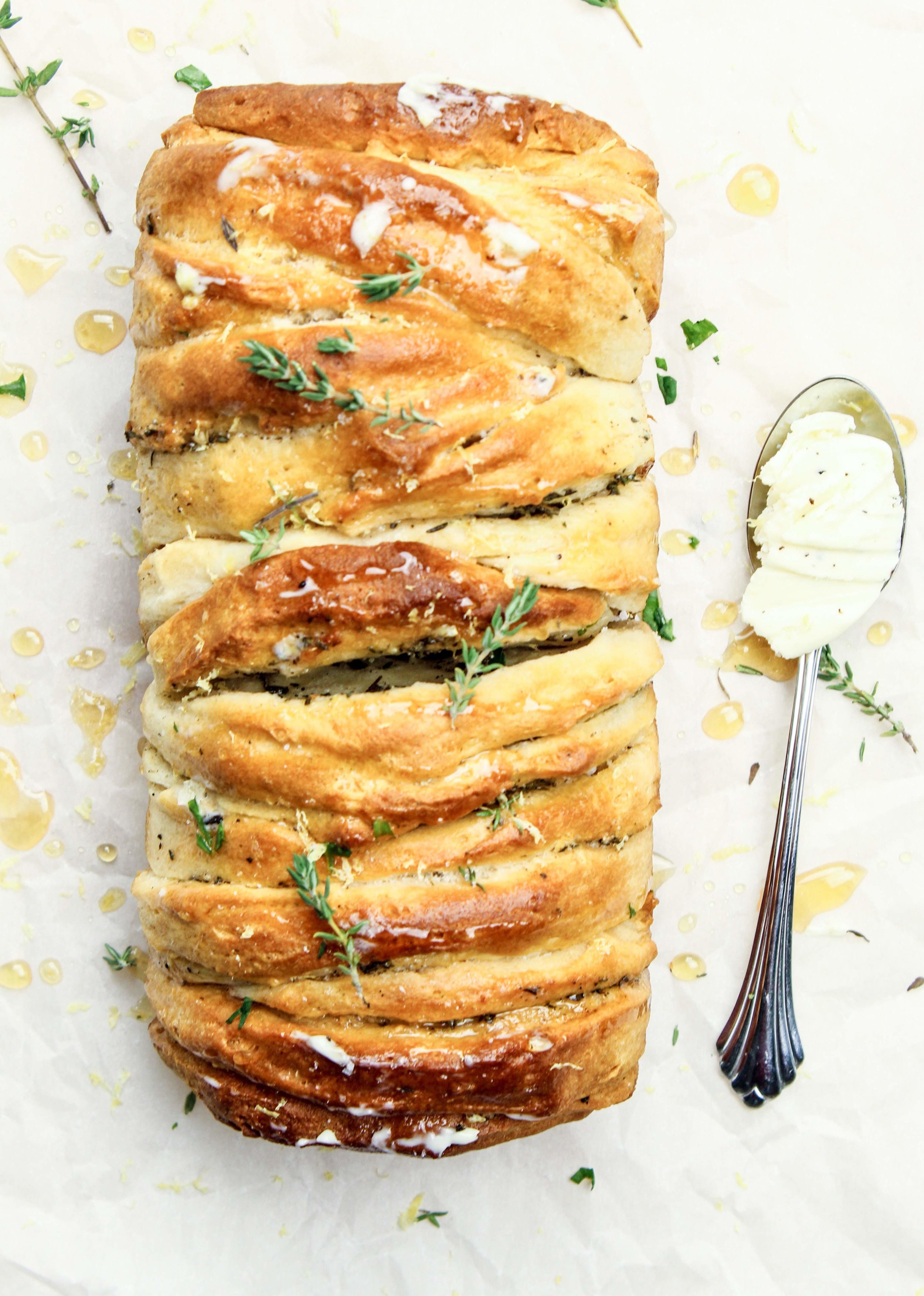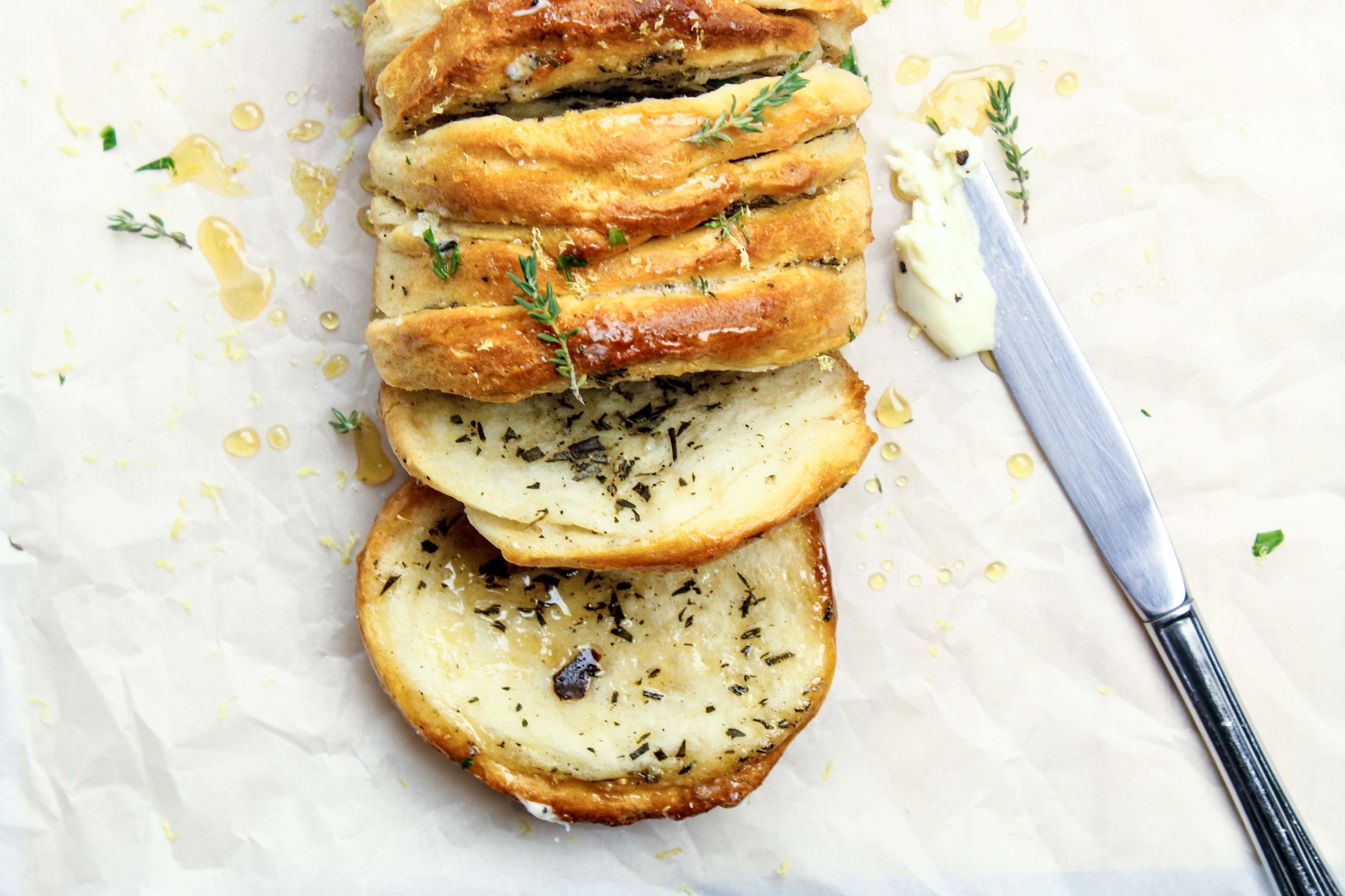 ---
Tips
Check the biscuit bread around 20 min to make sure it's not getting too brown on the top. If it is cover loosely with foil.

Cranberry sauce is awesome with this if you are looking for something to accompany the bread!