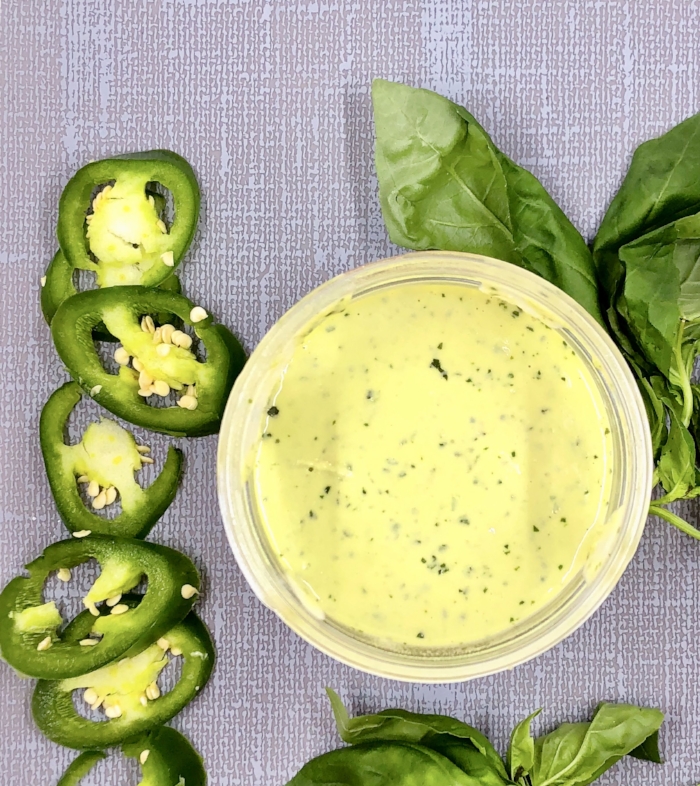 You will thank me for this sauce! I promise. It's so easy, delicious, and you can use it on basically anything! I love the heat from the jalapeno, and sweet, bright flavors that come through with the basil. I use a food processor to blend all of the ingredients together for a healthy condiment, and then keep the extra in our fridge!
Ingredients
1/2 cup tahini

1/2 large jalapeno (seeds removed for less spice), roughly chopped

1 tbsp apple cider vinegar

1 cup basil, loosely packed

1/2 tsp salt

1/2 cup water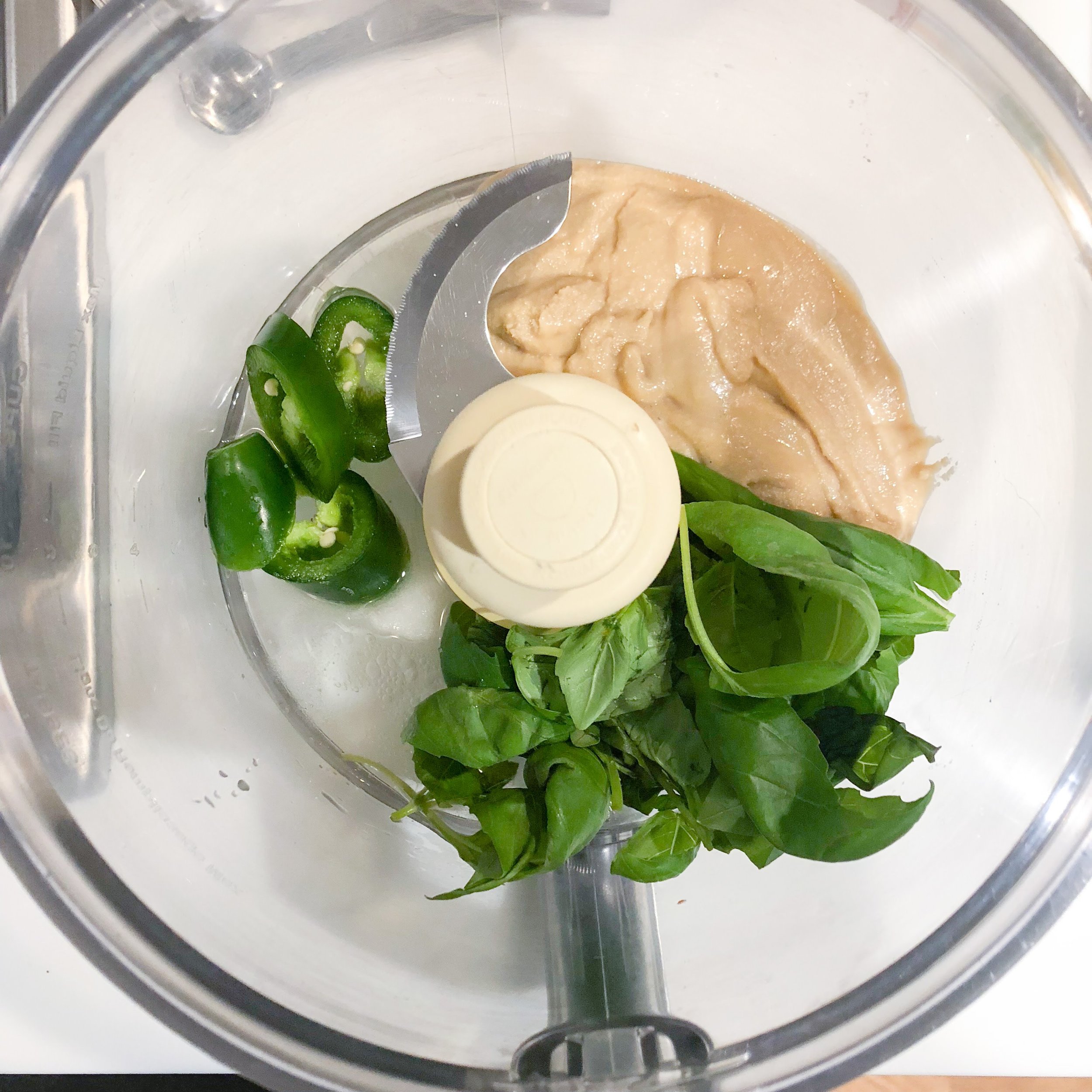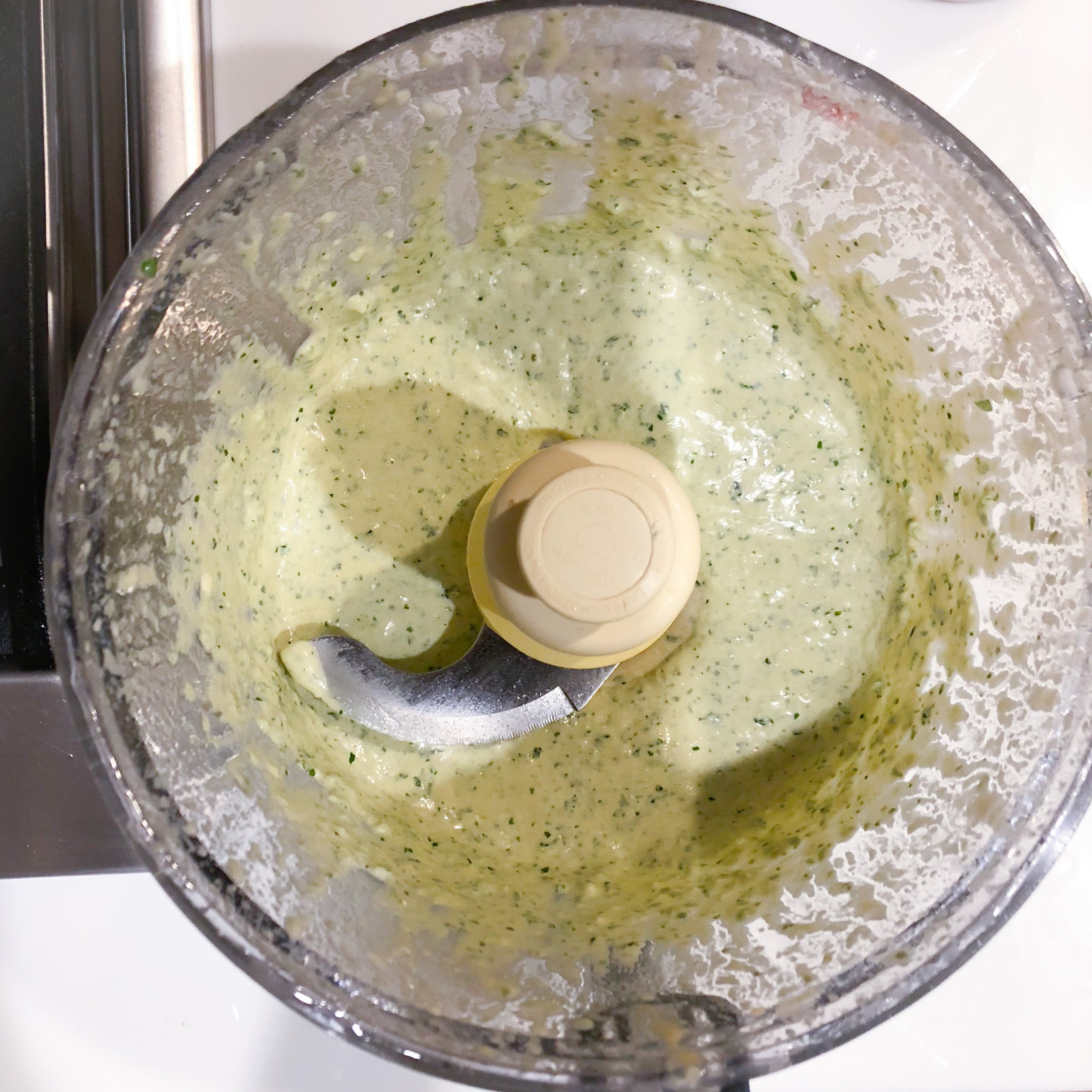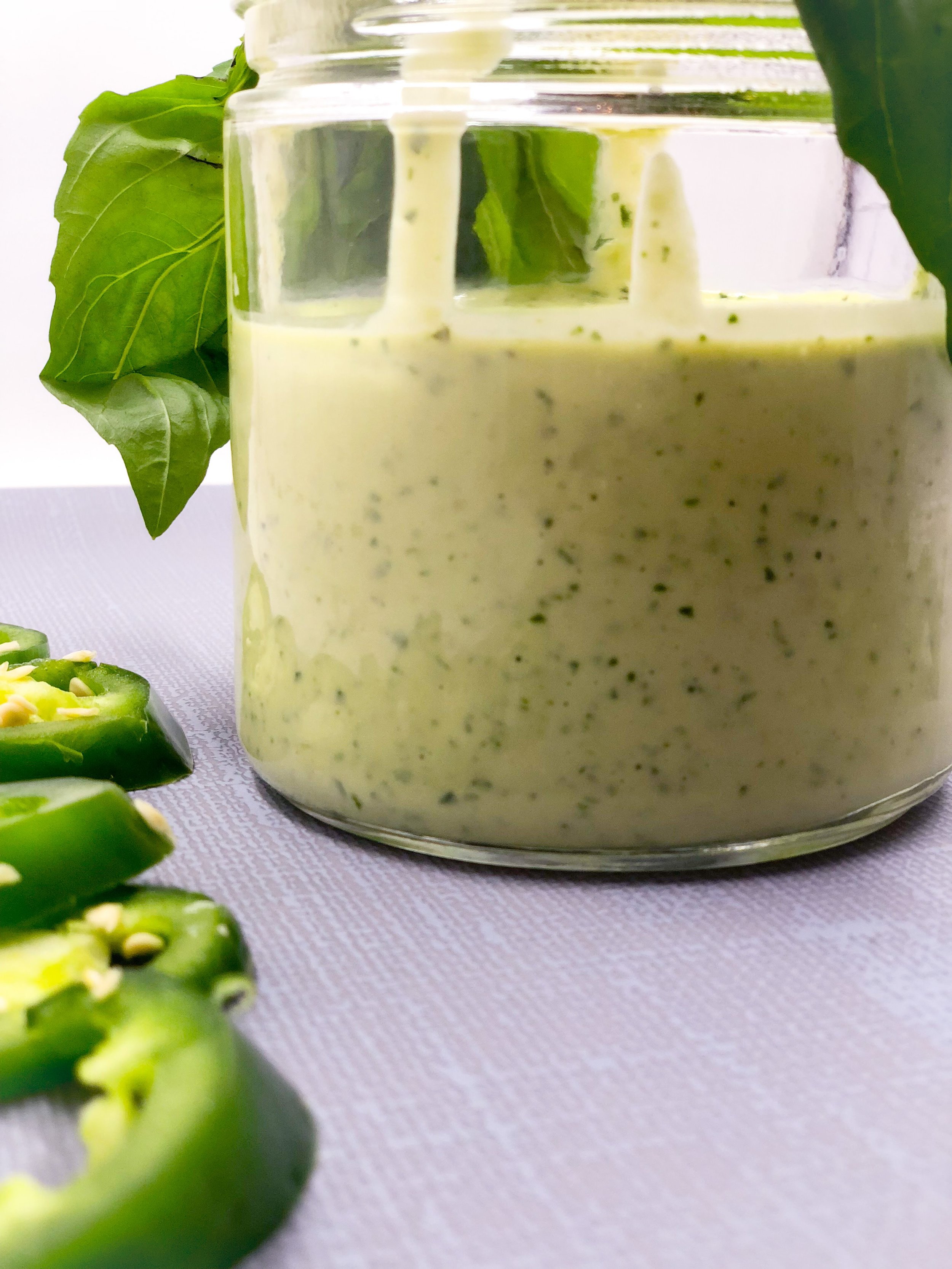 Blend all of the ingredients together, and then stream in water until you reach the desired consistency for your sauce. If you're feeling adventurous add a clove of garlic, lemon or lime juice, cumin, mint, or parsley! You will still end up with a yummy concoction to add to your meals!