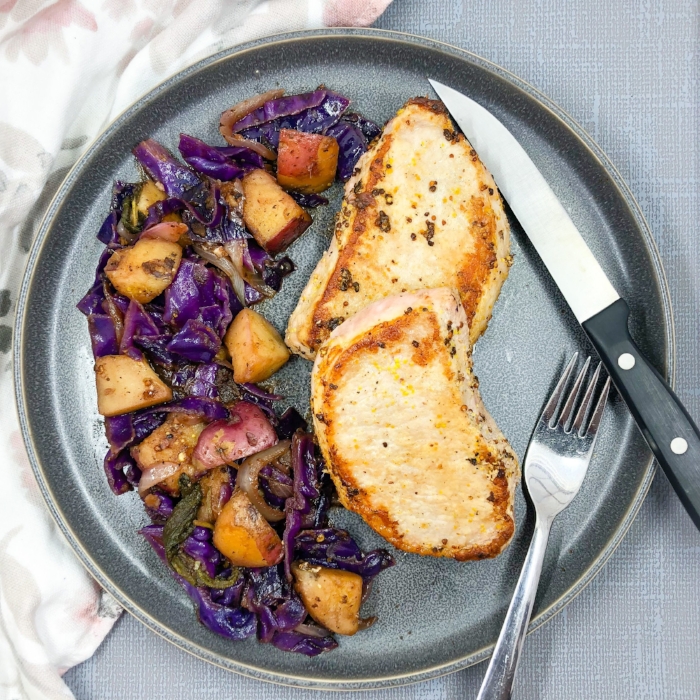 So we got some beautiful fruits and vegetables from Imperfect Produce which is what inspired this skillet pork chop dinner.  I used boneless pork chops here to make the cook time for the meat more consistent, and paired it what we all already knows go so well with pork–cabbage, potatoes, Dijon, and maple syrup. Yummm…are you drooling yet?? I have to say the hardest part about this whole meal was chopping up the vegetables! 
Ingredients
1 small purple cabbage, thinly sliced

3-4 medium red potatoes, diced (approx. 4 cups)

3-4 boneless pork chops

1 small white onion, thinly sliced

2-3 tbsp Dijon mustard

3-4 sprigs fresh sage

4 oz chicken stock

2 tbsp maple syrup

2 tbsp balsamic vinegar

2 cloves garlic, minced or crushed

2 tbsp butter

2 tsp olive oil

2 tsp salt, divided

crushed red pepper flakes, to taste

black pepper, to taste
Liberally season pork chops with salt (1/2-1 teaspoon) and ground black pepper, then rub all sides with Dijon mustard. Heat 2 teaspoons of oil in a large skillet. Sear pork chops for 2-3 minutes on both sides until golden brown then set aside.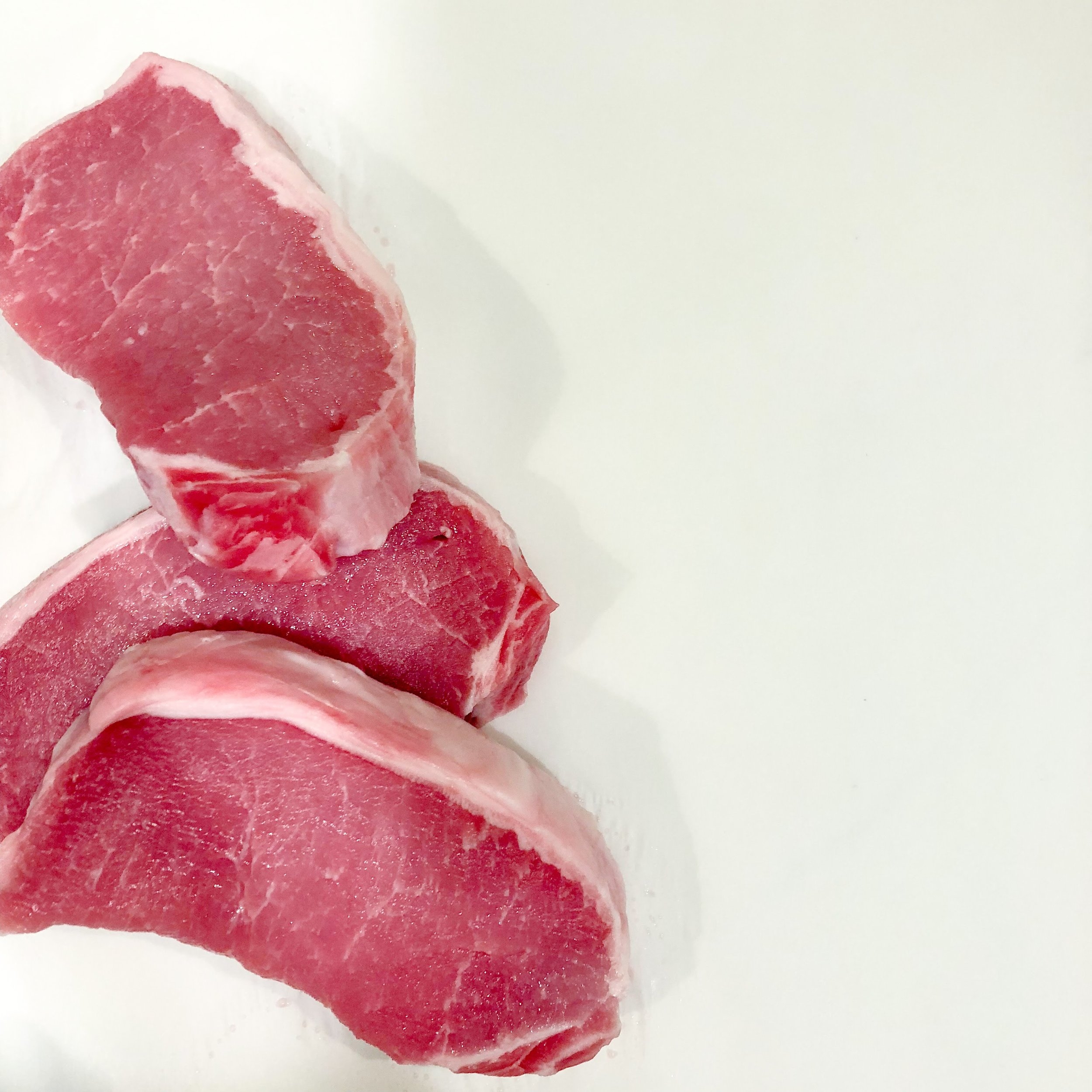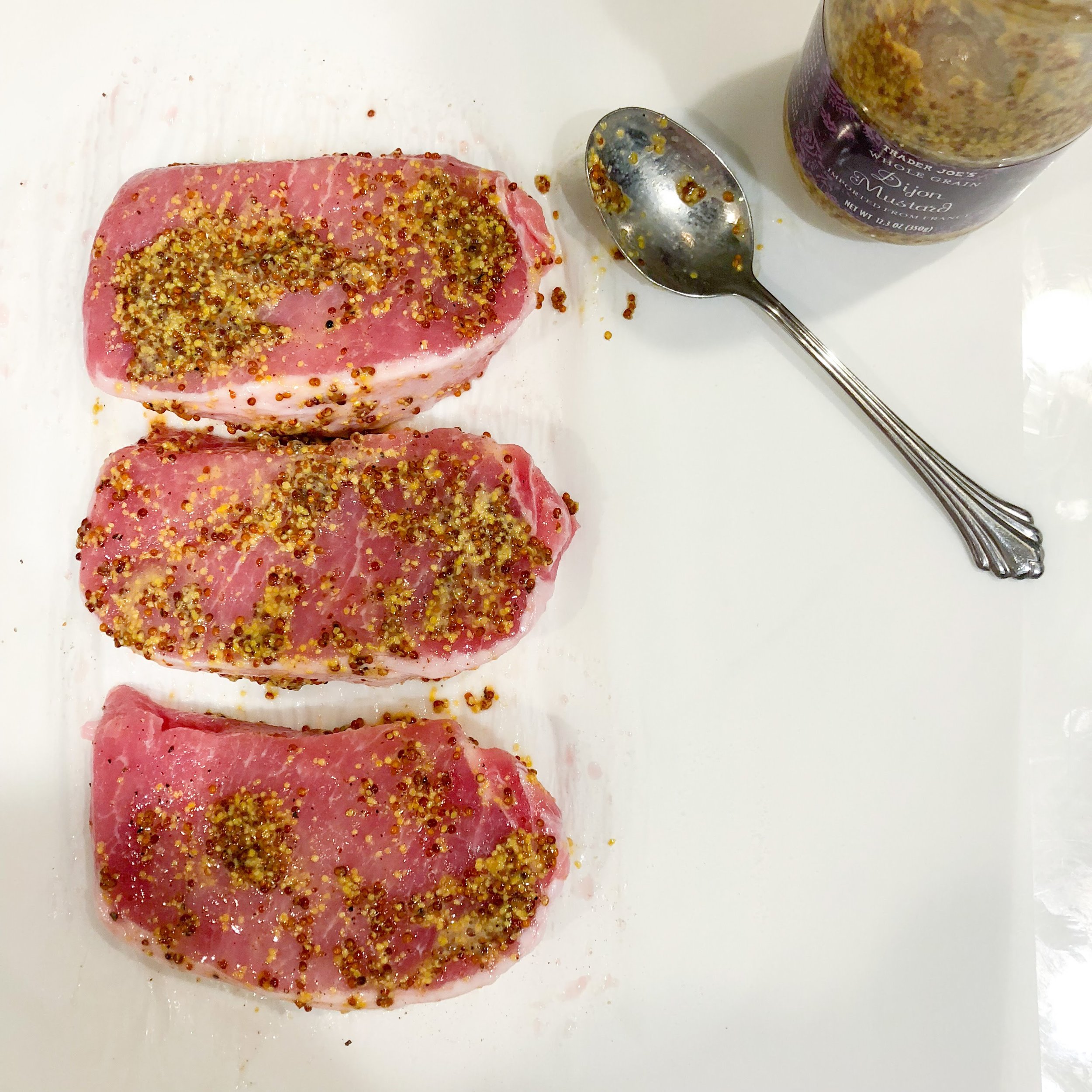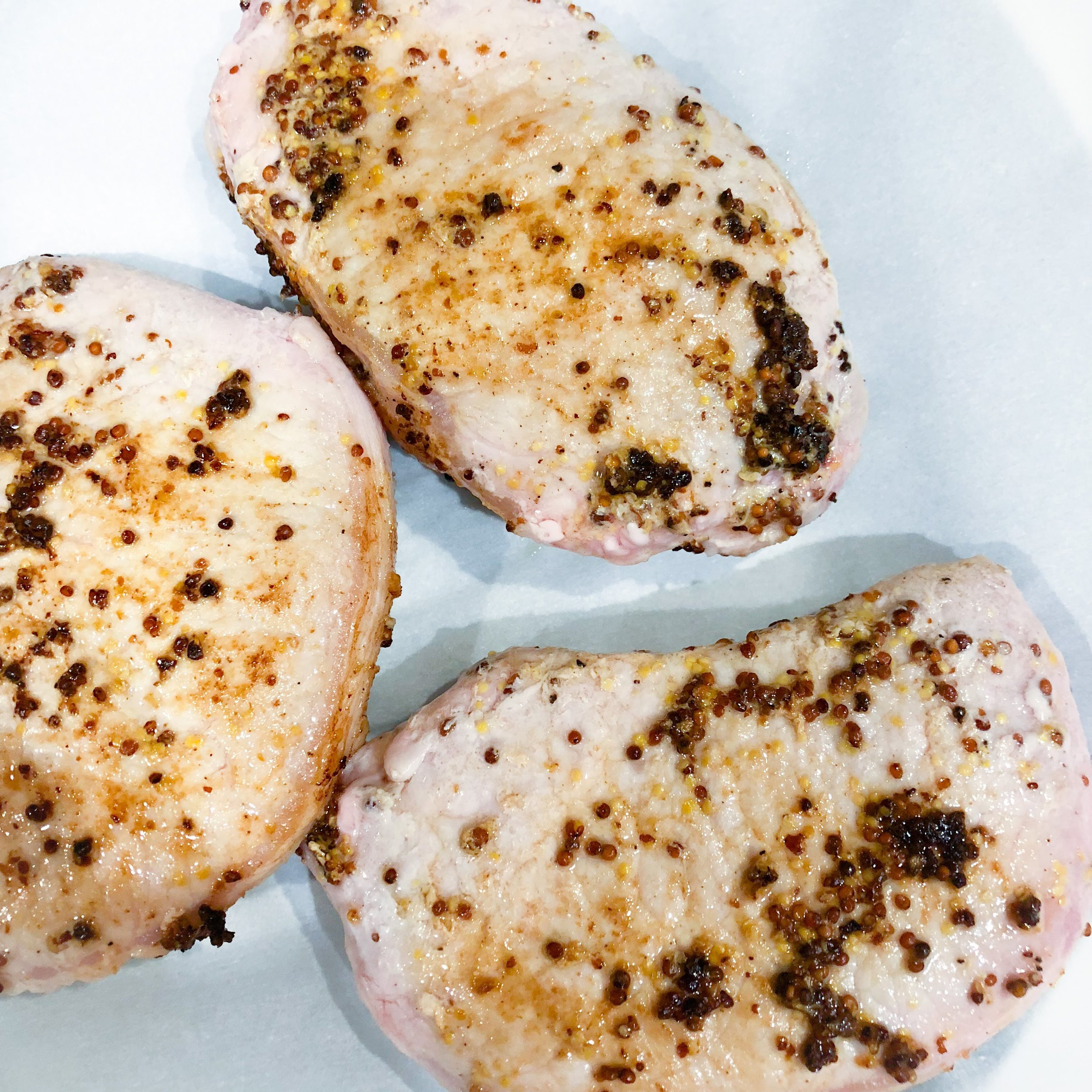 Whisk together maple syrup, balsamic vinegar, garlic, 1/2 teaspoon of salt, and a pinch of crushed red pepper flakes. 
In the same skillet that was used to sear the pork melt  2 tablespoons of butter and add potatoes. Add 1/2 teaspoon salt. Brown potatoes on all sides at medium heat. Add 1-2 ounces of chicken stock, and cover so that potatoes can steam and cook until they are almost cooked through, but not yet fork tender. This can take 10-15 minutes. If liquid dries up add 1 to 2 more ounces. Then add sage, sliced onion, and cabbage. Give the vegetables a good stir, and cook for 3-5 minutes longer. 
Add the maple-balsamic mixture to the pan and combine well with vegetables. Add pork chops back to pan, and cover. Cook everything together for another 5 minutes until pork is cooked to 140 degrees. Let the pork rest for 5-10 minutes before serving.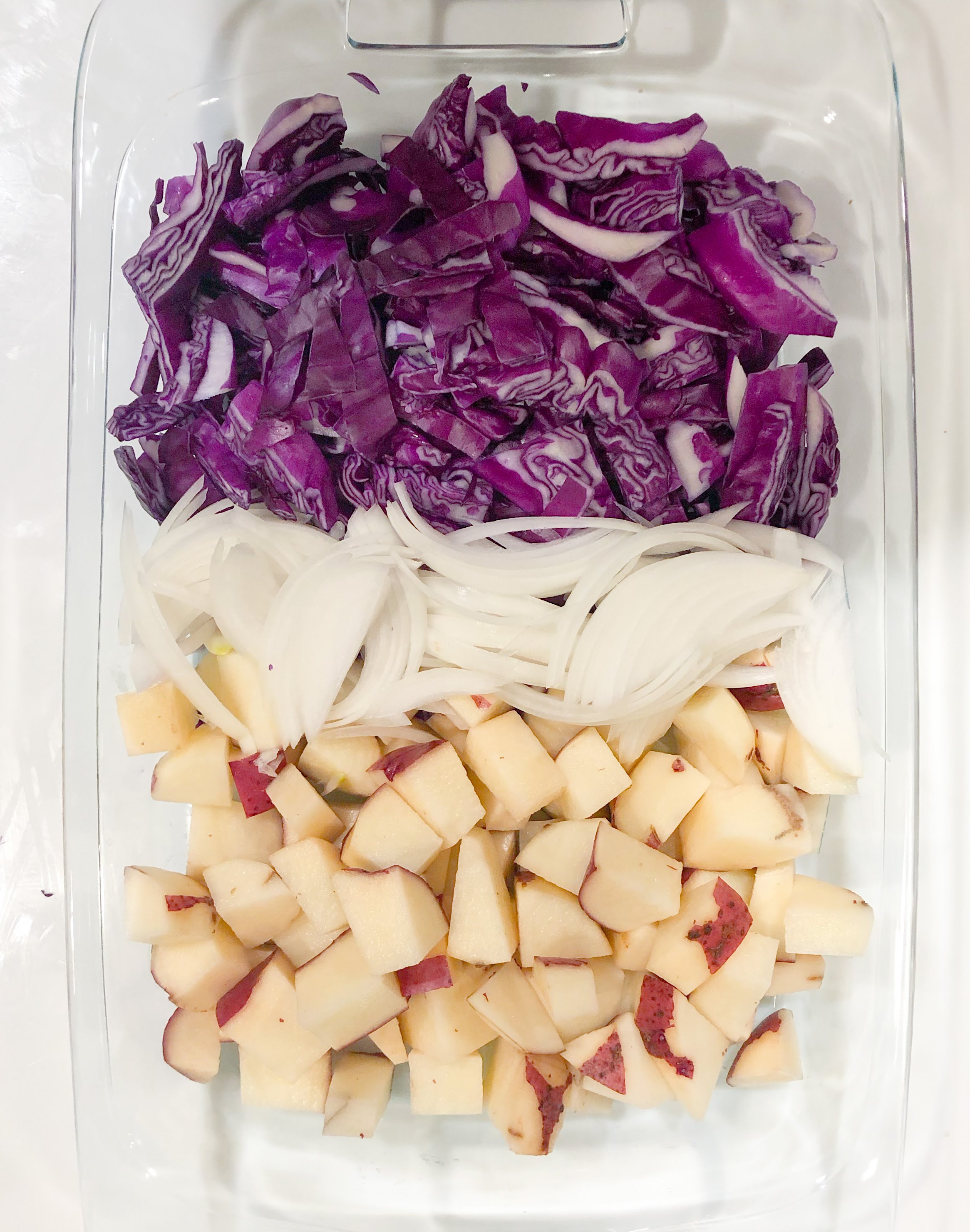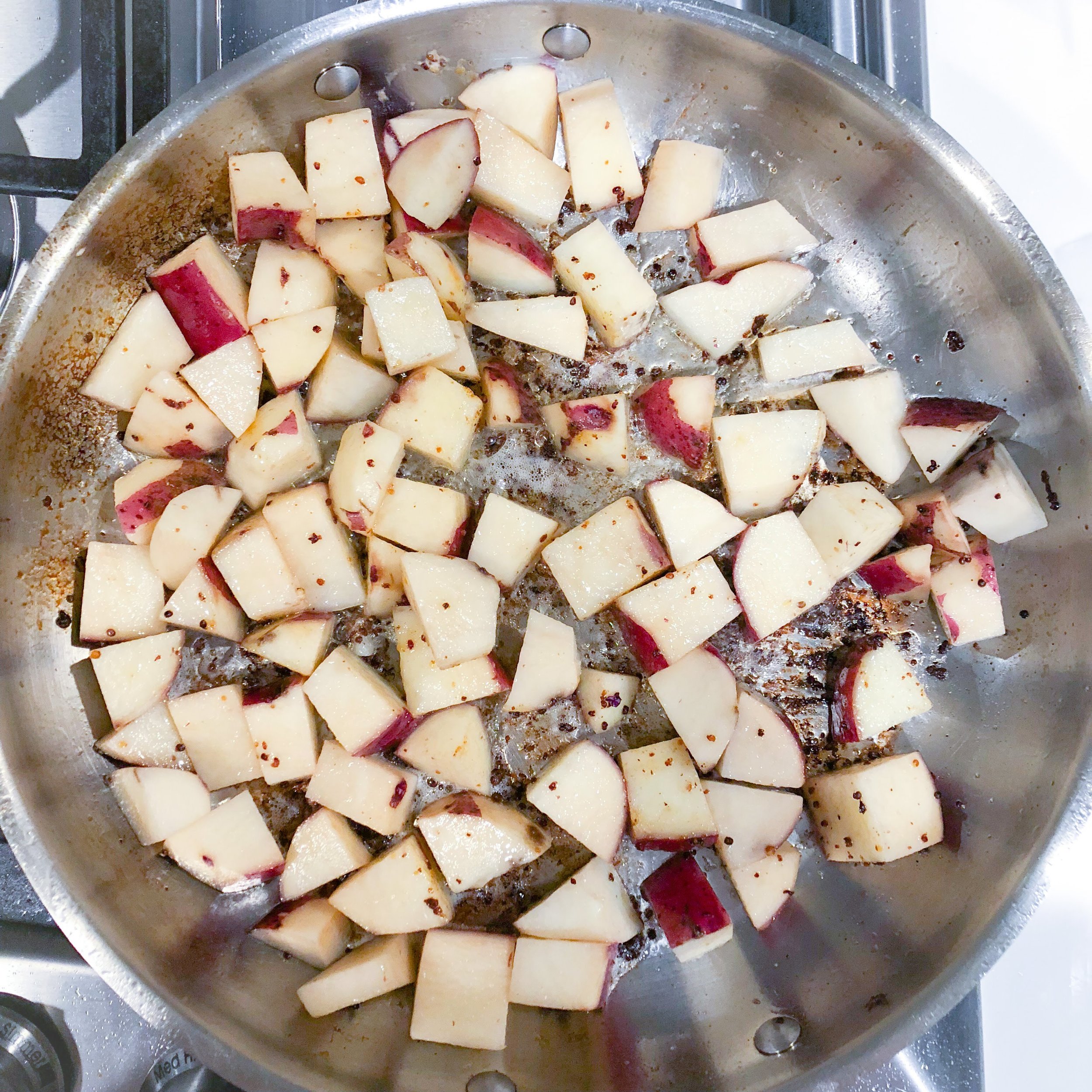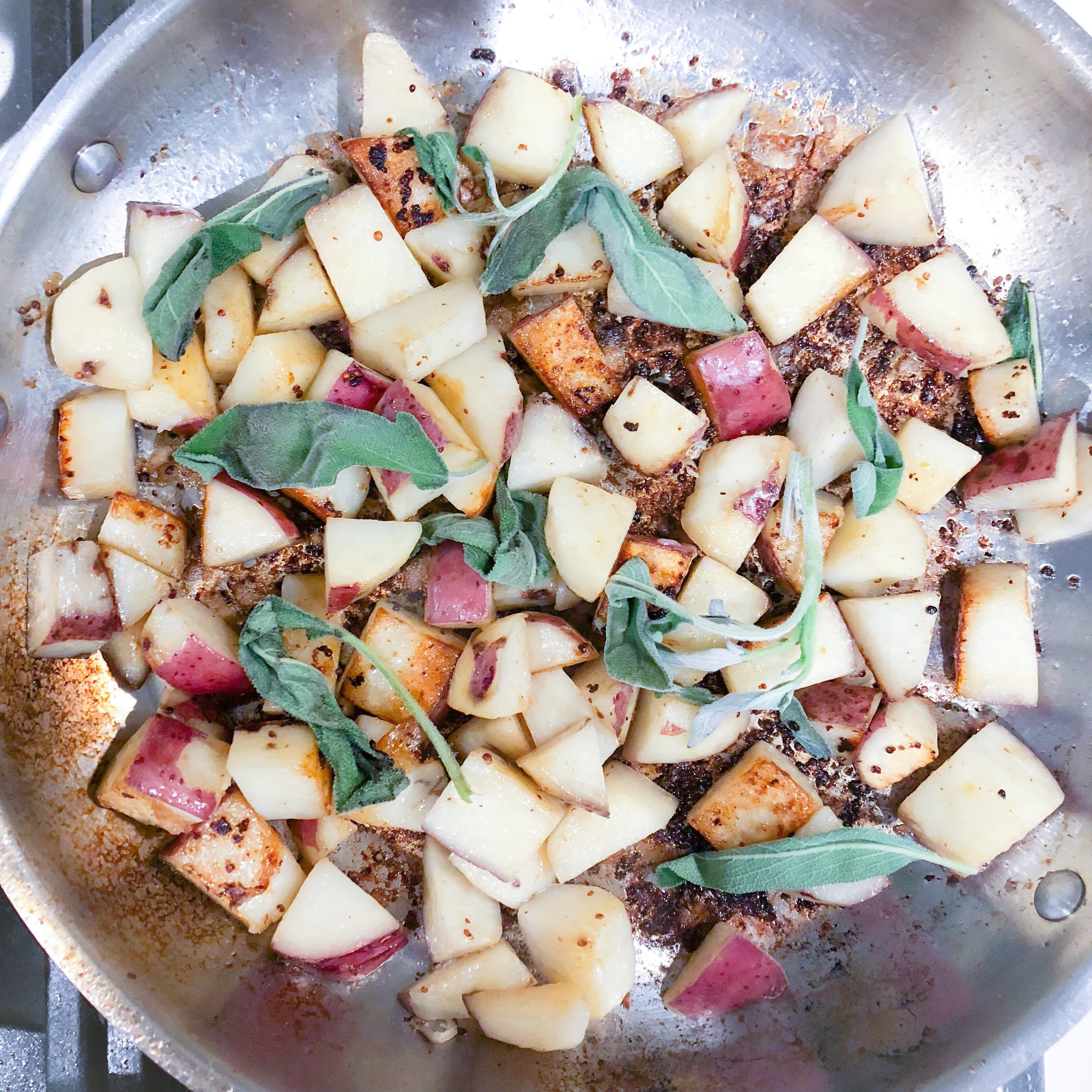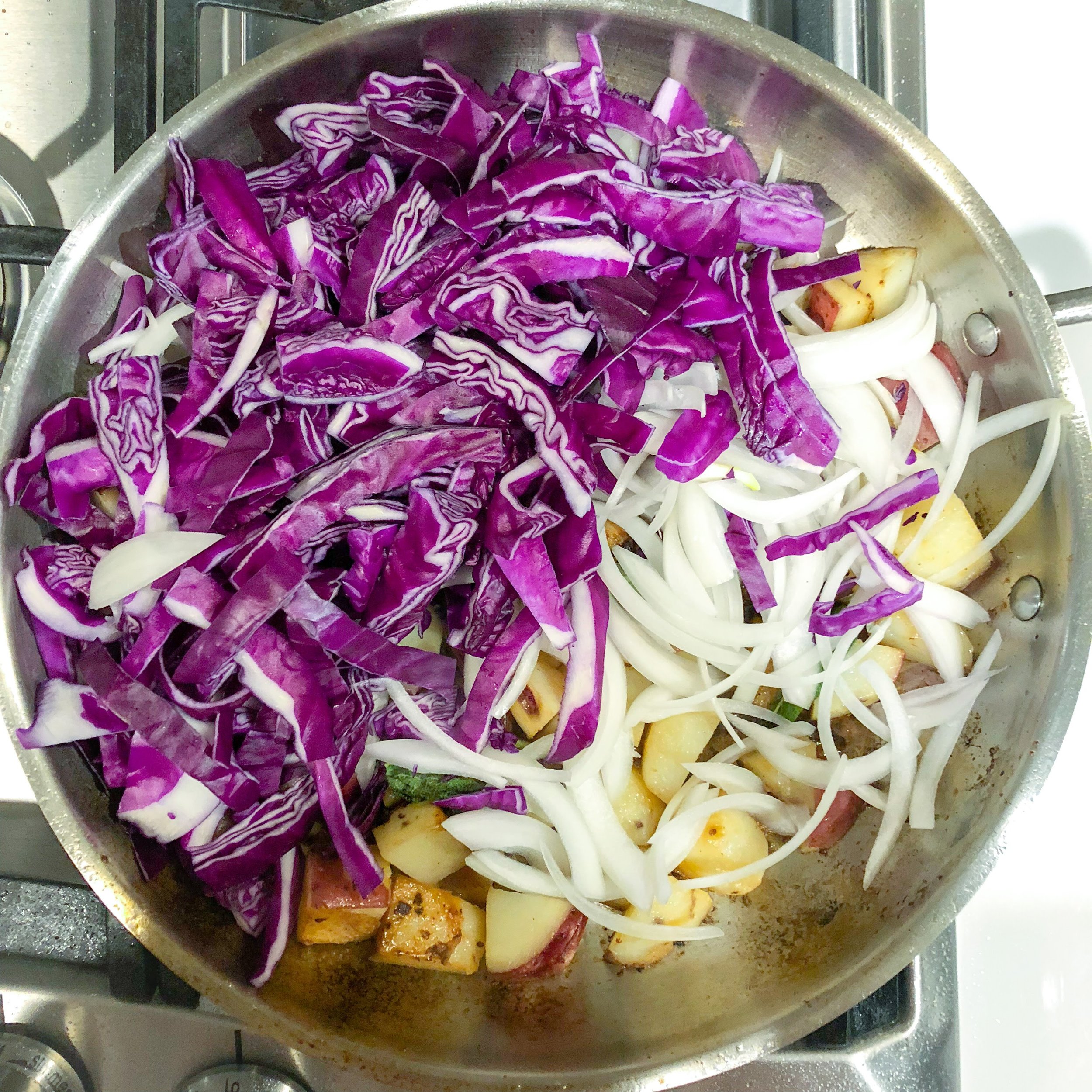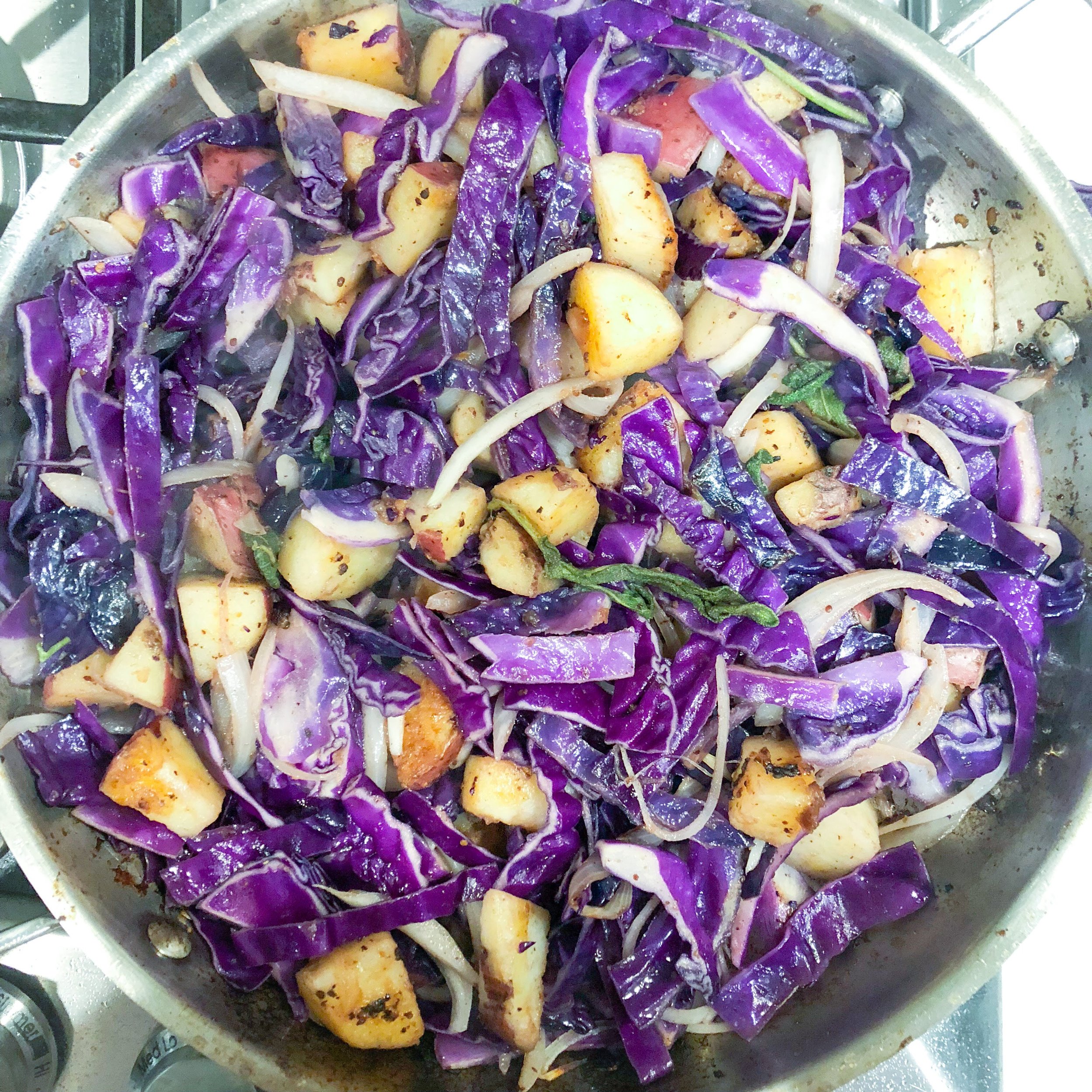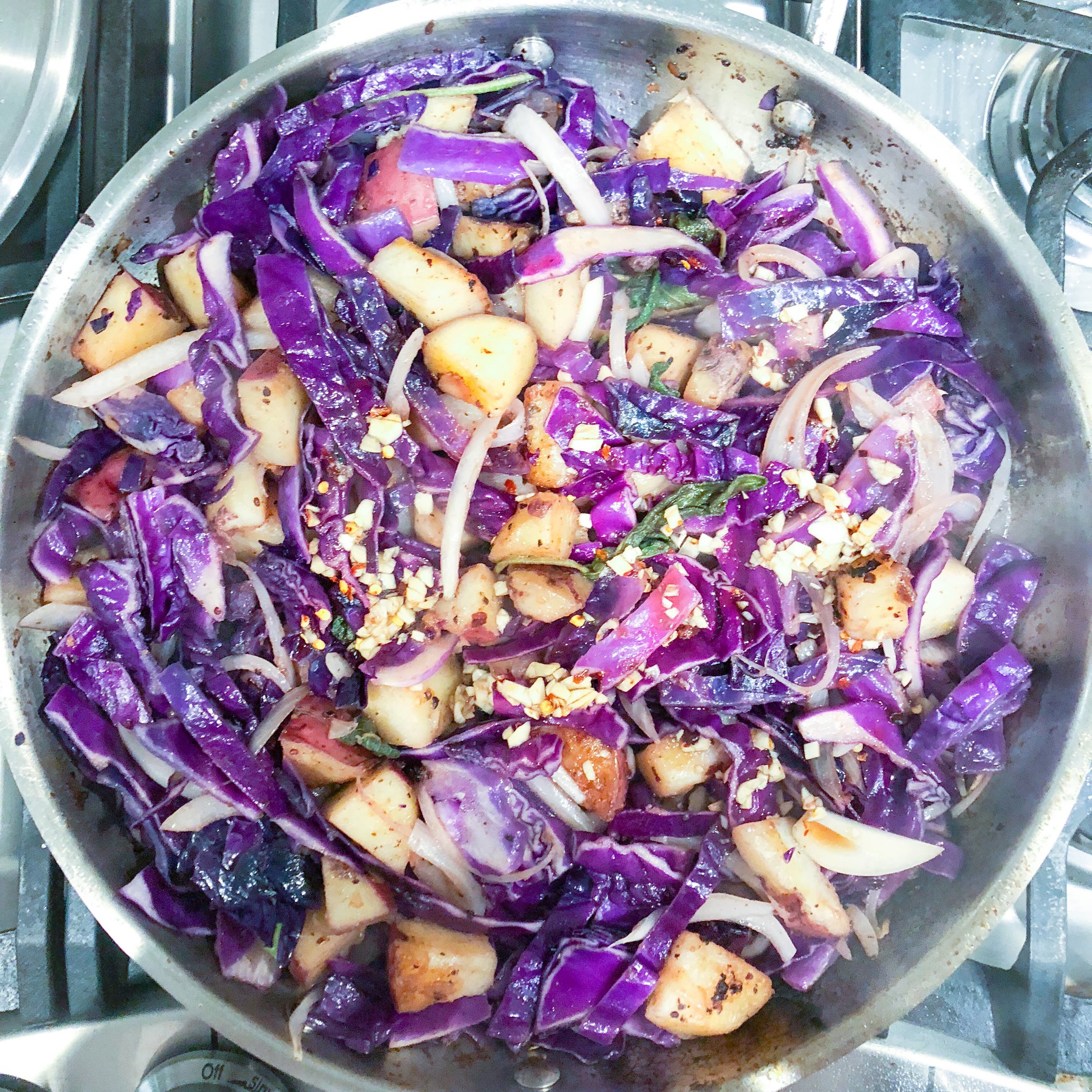 ---
Tips:
Pork chops should be at room temperate before searing.

Pork chops are done when juices run clear. I like them to be about medium so still slightly pink in the middle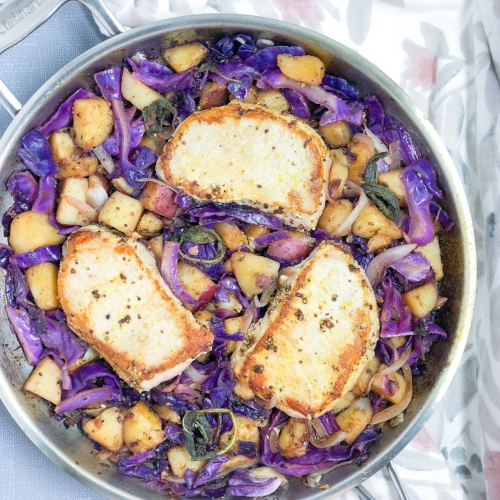 Forget the grocery list, and skip the store! For $10 off your first order of Imperfect Produce click here.