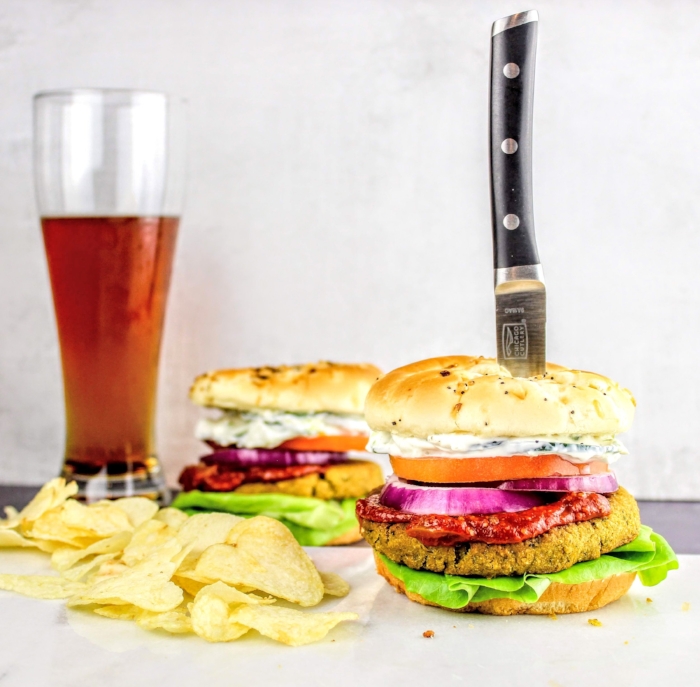 FINALLY getting this veggie burger recipe to you! There aren't too many ingredients that go into these delicious burgers, but I have to preface this blog post by saying that if you aren't brown then you may not have all of these ingredients handy. Good news though…everything is available at your grocery store or on Amazon!
These have to be the most nutritious and more unique tasting veggie burgers I've eaten! I used a boxed seasoning blend used to make pav bhaji (a mashed mixed vegetable dish typically served with bread) that gives the burger patties a spicy, sweet, and tangy flavor. It's so good! After they are done the patties take on a texture almost like potato cakes! You wouldn't think they were low carb at all—minus the buns of course! And I've also listed how to make both of the sauces I served these with below. Happy Eating!!!
Ingredients
Pav Bhaji Spiced Veggie Burgers
healthy veggie burgers made from lentils, vegetables, and oats spiced with classic pav bhaji flavors.
Ingredients
1

cup

1 cup red lentils

12

oz. bag

frozen mixed vegetables (cauliflower, brocolli, and carrots)

3

cloves

garlic

1/2

medium

jalapeno

3/4

cup

oats

1-2

tsp

salt

or to taste

3

tsp

pav bhaji masala

1

handful

fresh cilantro
Instructions
Place red lentils, frozen veggies, garlic, and jalapeno in a large pot and cover with 2 cups of water. Cover and simmer for about 10 minutes until frozen vegetables are cooked through, red lentils are tender (can be mashed with your finger tips), and any excess water has cooked off. Let cool, then add salt and pav bhaji masala. Transfer ingredients to a food processor. Add 1/2 cup of oats and pulse until everything is blended. Then add cilantro, and the rest of the oats if the mixture is still wet. Adjust seasoning if necessary.

Preheat oven to 425 degrees.

Line a large sheet pan with parchment paper. Oil hands, and start forming burger patties and place on parchment paper. After you are finished make sure to oil the tops of the burgers. Bake for 15 minutes, flip, oil the other side of the burgers bake for another 10 minutes.

You can also pan fry the burgers in a non-stick skillet to get that nice crispy exterior in less time.

Assemble burgers with all the toppings!

To make cucumber sauce (raita): mix together 1 cup Greek yogurt, 1/2 thinly sliced cucumber, 1/2 tsp salt and ground black pepper, 1 tsp lime juiceTo make lime pickle ketchup: blend together equal parts ketchup and hot lime pickle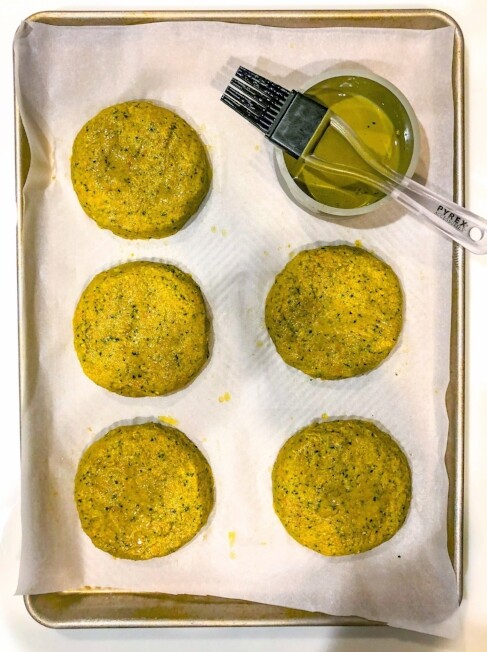 ---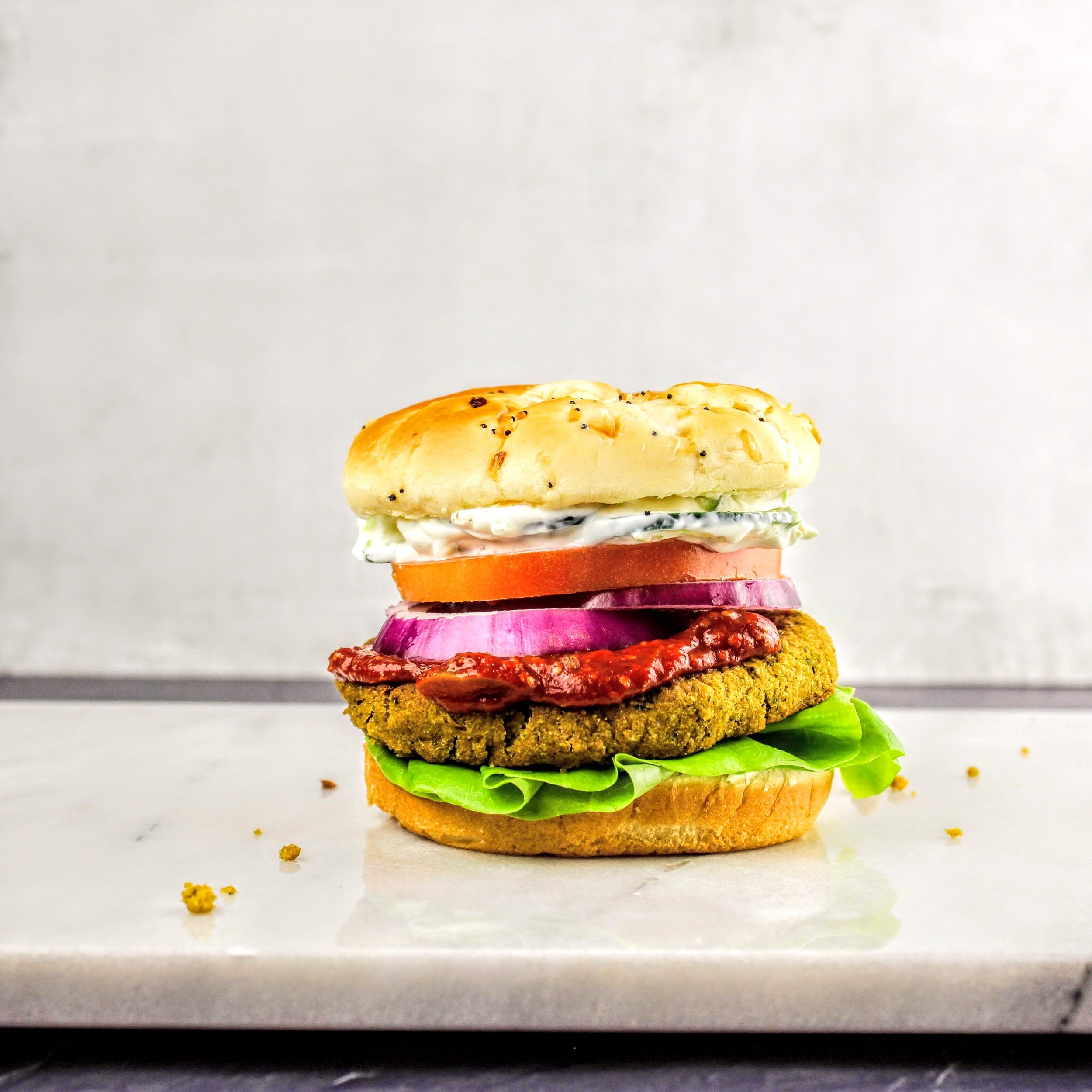 Tips
You can refrigerate the burger mixture for 30 minutes so that it firms up and it's easier to make the patties.
I highly suggest using this particular frozen vegetable blend (cauliflower, broccoli, and carrots). Other vegetables may release more water during the cooking process and not bind as well, but you can try with what you like!
If you are buying pav bhaji masala from Amazon I recommend the Everest brand; it is under $5 and one-day shipping.
Prepare your toppings while the burgers are int he oven or when the mixture is in the fridge!