Shakshuka has got to be one of the best egg dishes in the world! At least, in my opinion. If you aren't familar with shakshuka it is a Middle-Easter or North African dish where whole eggs are dropped into a spiced tomato and pepper sauce. The entire dish can be made on the stove top or in the oven! Usually shakshuka is served for breakfast, lunch, or brunch (of course!)…but that's a little basic so we have it for dinner at my house!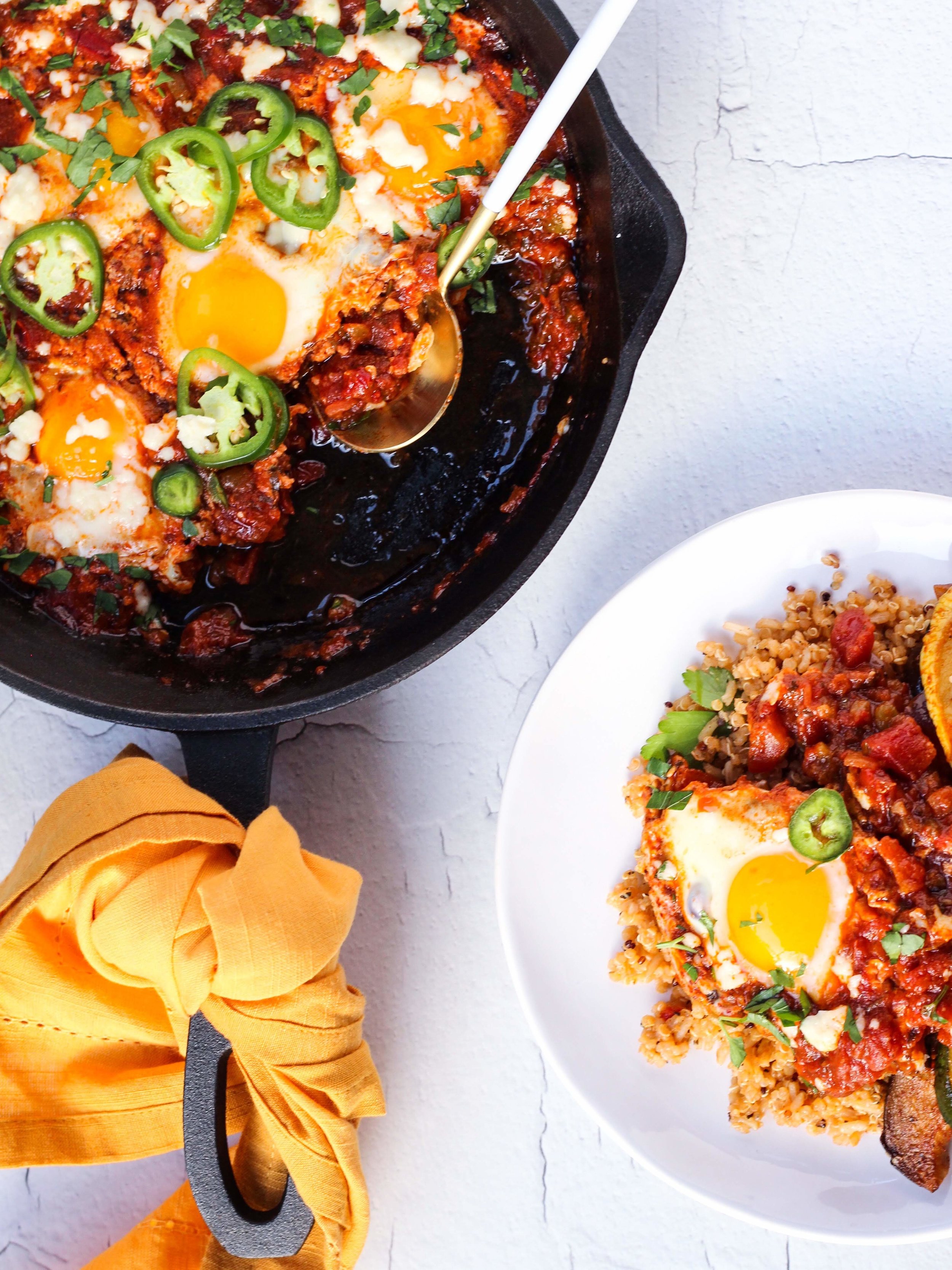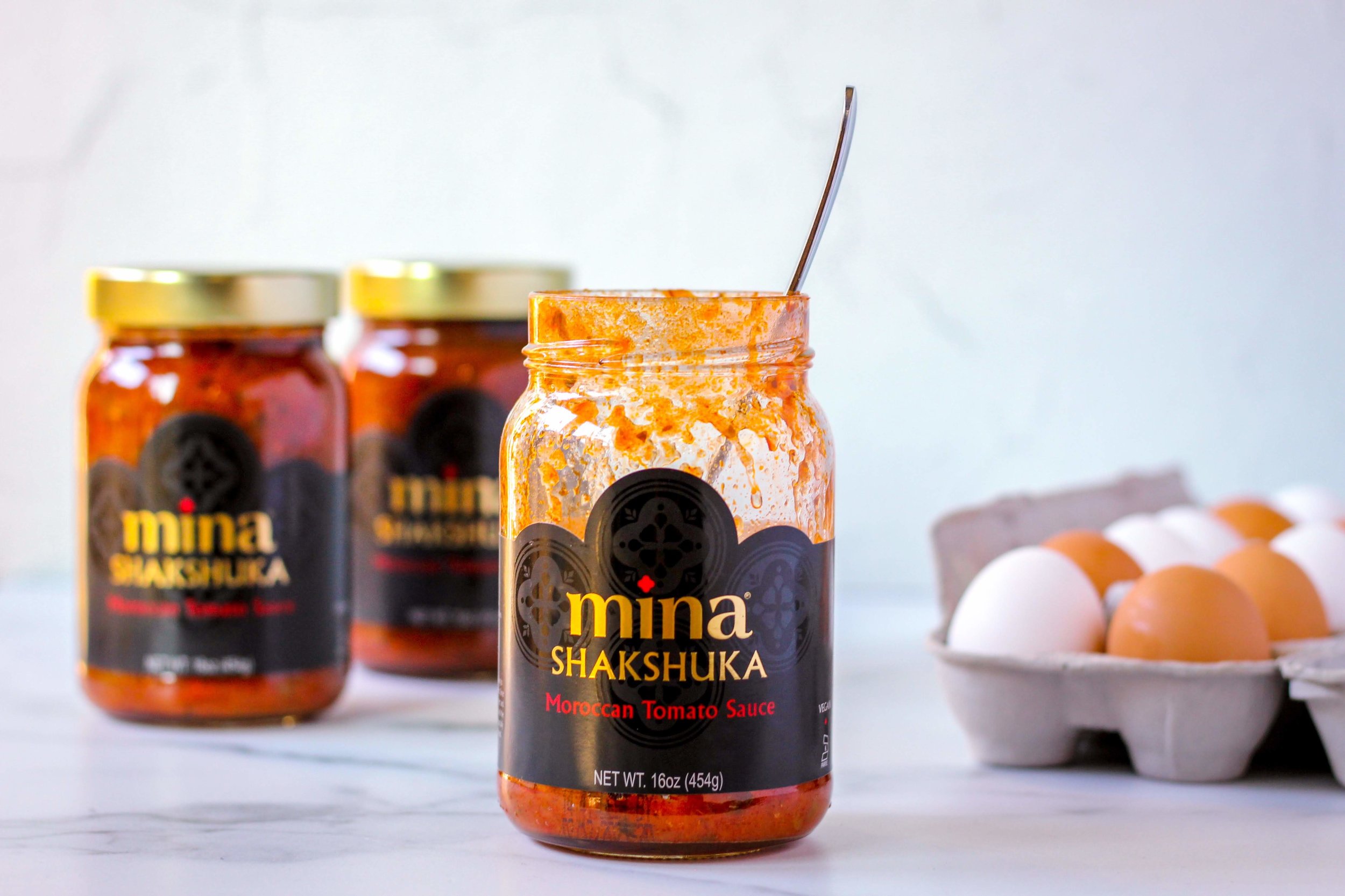 I've made shakshuka a couple of different ways. If you're into green food try this curried Green Shakshuka with olive and capers! I've also combined a jar of roasted tomatoes and harissa to create the sauce which was so tasty. For this recipe I am using a great prepared shakshuka sauce from Mina which is insanely good and cuts the cook time down by at least half! It's the best option for a quick brunch or dinner meal when you're looking for something healthy to make but isn't boring! I love serving shakshuka with roasted veggies for a balanced meal.
Ingredients
1 jar Mina Shakshuka

4-5 eggs

1/4 cup crumbled feta cheese

2 tbsp chopped herbs like cilantro or parsley

sliced jalapenos, optional

naan, bread, or rice to serve
To make the shakshuka eggs start by heating the entire jar of shakshuka in a skillet. Let the sauce simmer for 3-5 minutes. Then using the back of a spoon create small wells in the sauce to create a space for the eggs to land. Next, crack 4 to 5 eggs into the wells. Cook eggs for about 5 minutes until the whites are no longer opaque; however, you do want the yolks to be runny for this dish! Top the shakshuka with crumbled feta and chopped herbs before serving!
You can get as creative as you want with this by adding different toppings like avocados, or a creamy tahini or yogurt sauce. You can even add chickpeas or white beans to the shakshuka sauce as its simmering. Make it yours!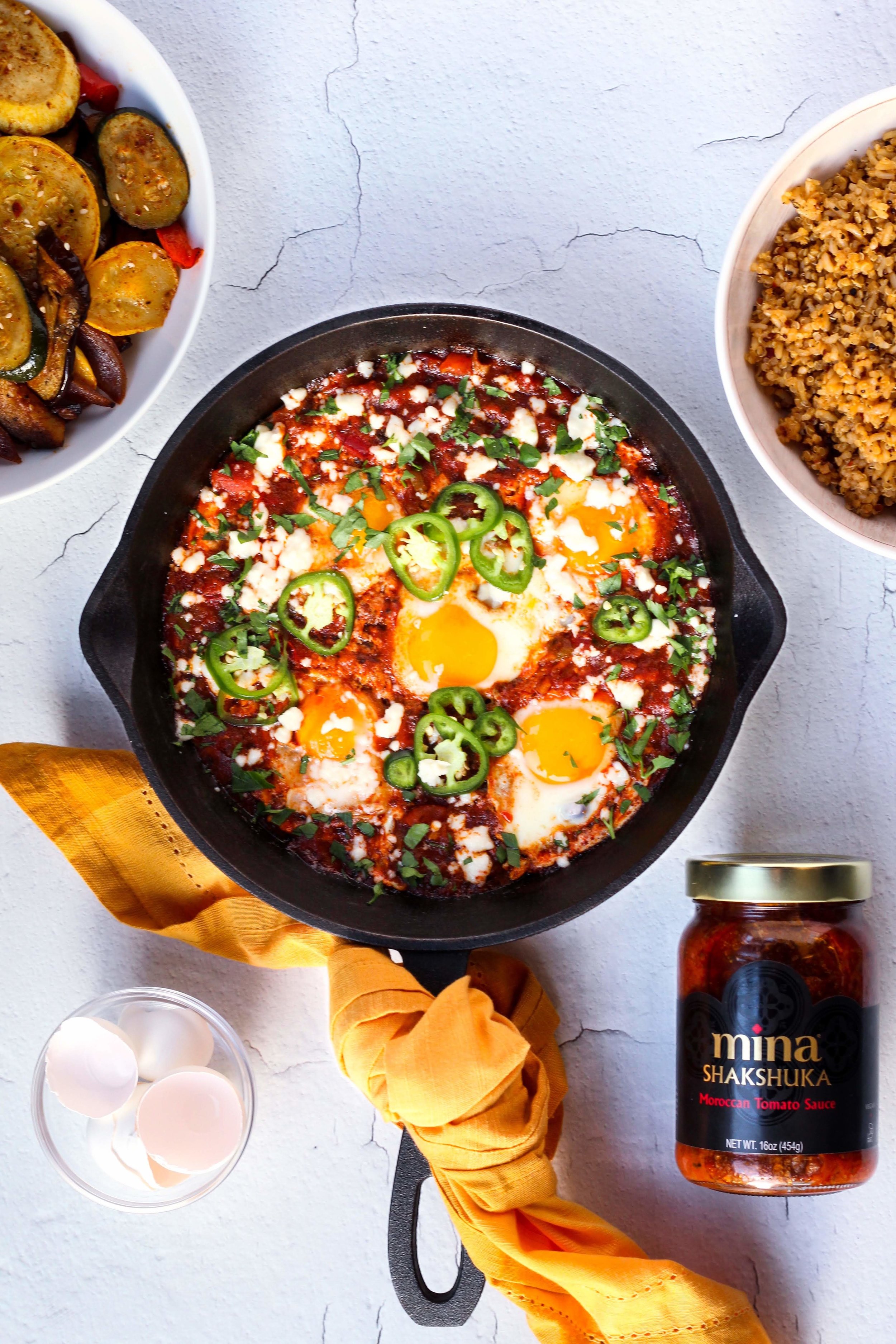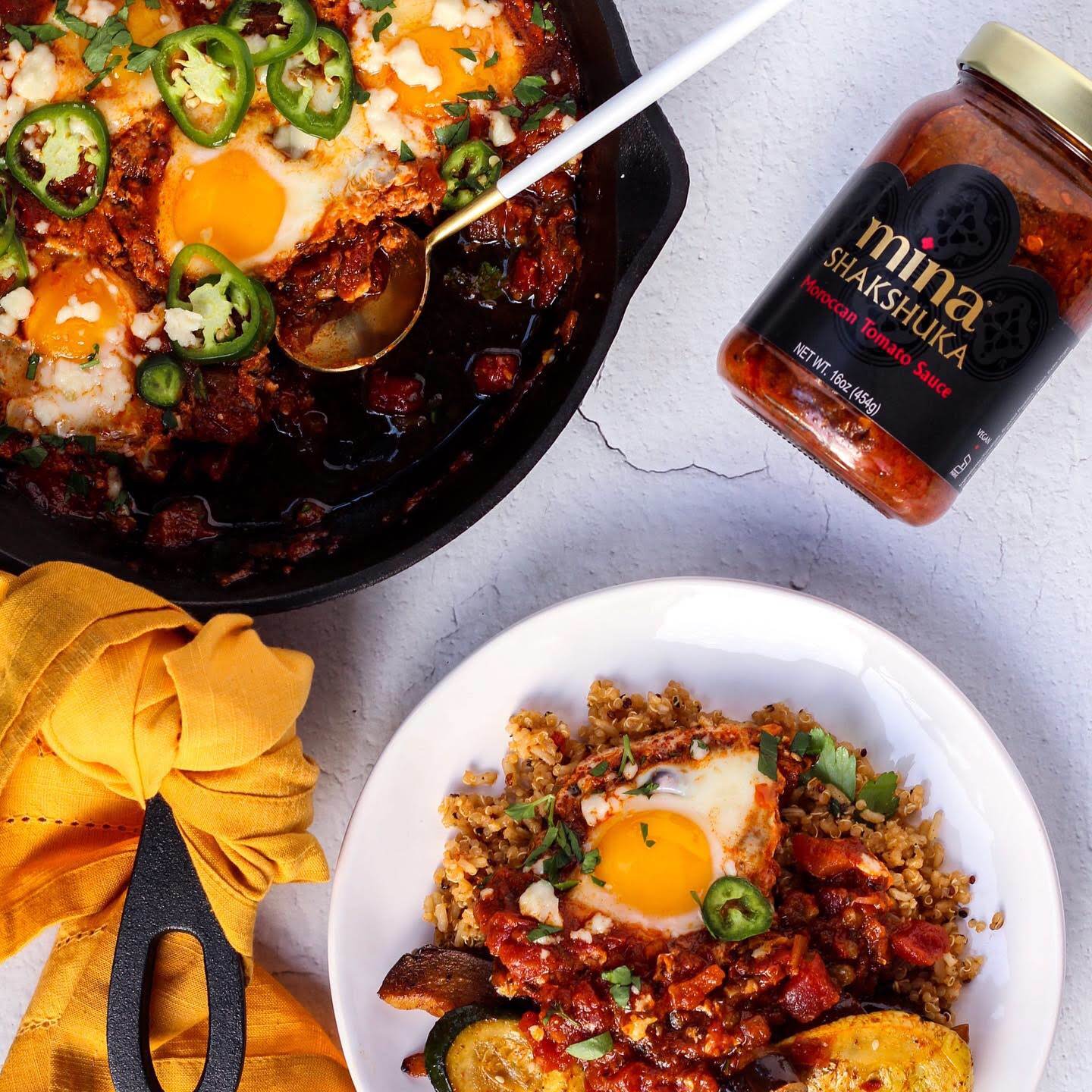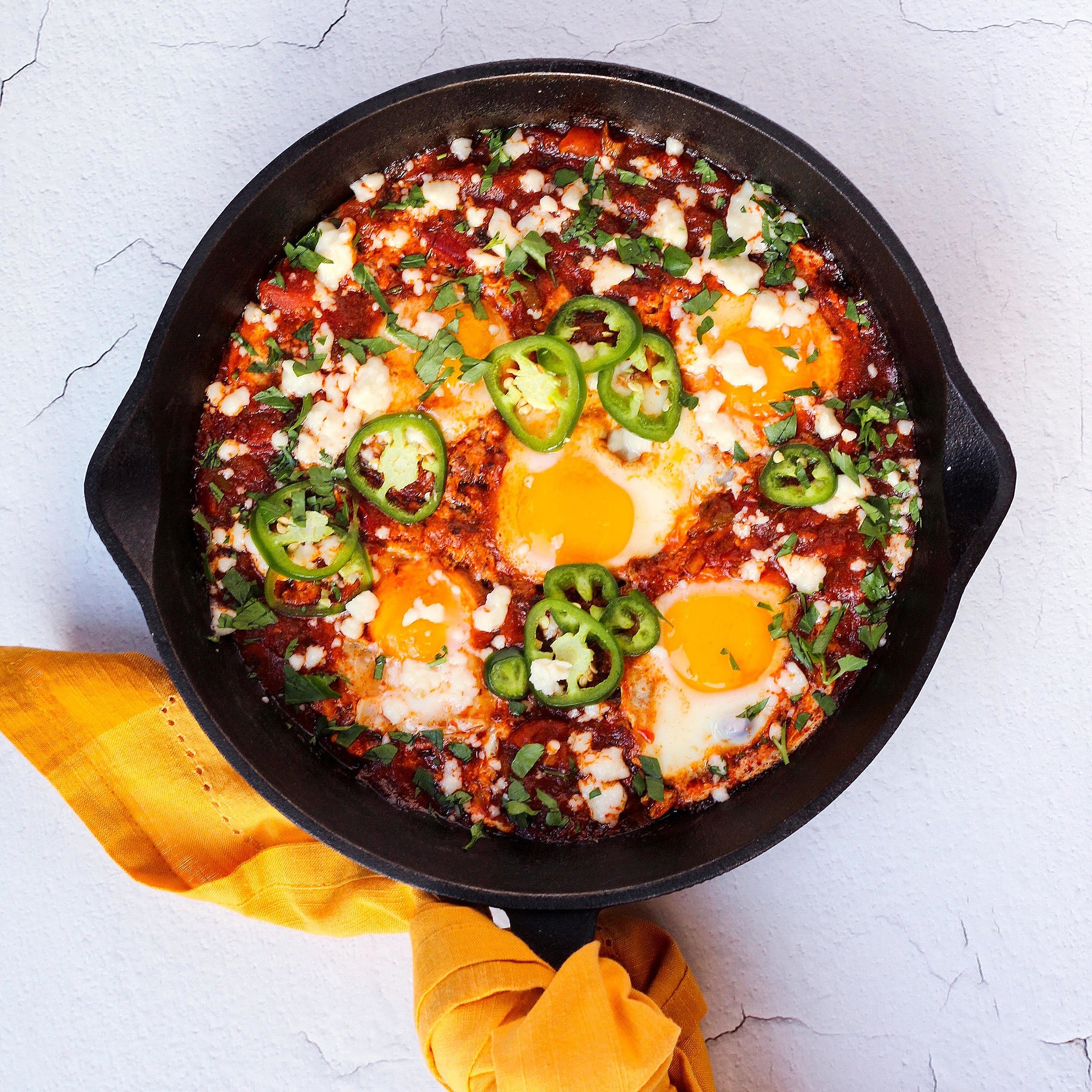 This post is sponsored by Mina and Casablanca Foods. Their story behind making high quality prepared Moroccan food is heart-warming and authentic. Read more here .