I have been so obsessed with these rainbow carrots! They are beautiful raw or cooked, and each color has a slightly different flavor and texture. I love roasting them in the oven as a side to any protein, or throwing them into a salad. This Chili Fig and Curry glaze is insanely easy and unique…you'll want to put it on so many things!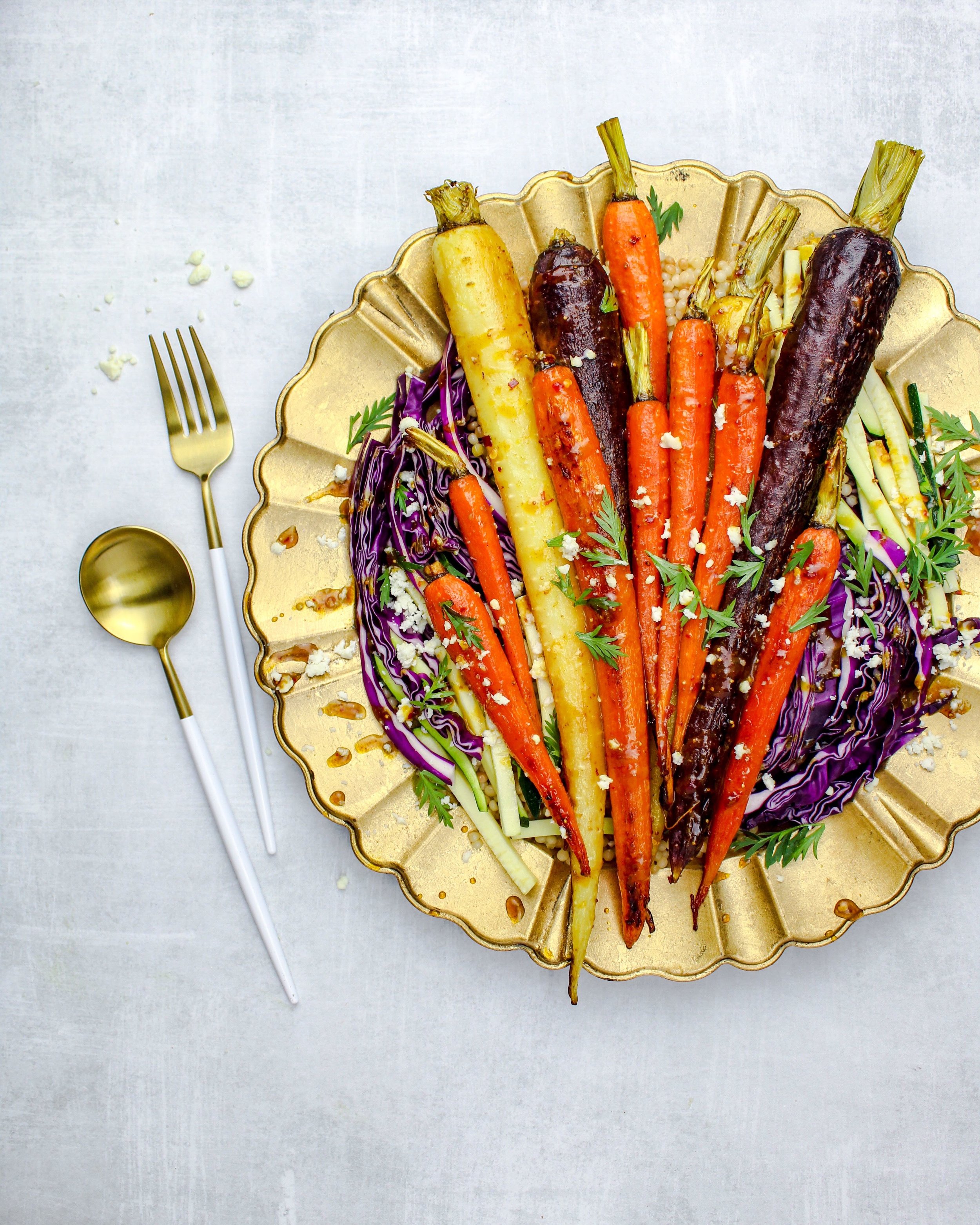 You don't have to use rainbow carrots for this recipe, but don't pass them up if you see them at the store! You can mix regular carrots with a small bunch of rainbow if you want to. What's really great about these carrots is that you don't even have to peel them! The skin is super thin, and gives the carrots more texture. And DO NOT throw away those carrot tops! Save them to make a delicious pesto, or use them as added greens for your salad.
Ingredients
1 lb. rainbow carrots, scrubbed and tops trimmed

3 tbsp olive oil

2 tbsp chili fig spread ( I used the Divina brand)

if you can't find the chili fig spread then you can add a pinch of crushed red pepper flakes to plain fig jam.

1 tsp curry powder

1 tsp salt
Couscous Salad
8 oz. Israeli couscous, cooked according to package

1/2 cup zucchini, thinly sliced

1 cup small red cabbage, thinly sliced

1 cup roasted carrots, cut on a bias into 1 inch pieces

1 tbsp lemon juice

1/3 cup roasted pistachios, chopped

1/3 cup crumbed feta cheese
Preheat the oven to 425 degrees. Place washed and scrubbed and trimmed carrots on a sheet pan.
Make the chili fig and curry glaze by placing the spread, oil, curry powder, and salt into a bowl and mixing until combined. It helps to heat up the ingredients in a microwave for 15 seconds or so. Once the glaze comes together pour about a third of it onto the carrots. Evenly coat the carrots, and roast in the oven for about 20 minutes until they are tender. Flip once halfway through baking. Save the rest of the glaze for dipping or to make the Israeli couscous salad recipe (directions below).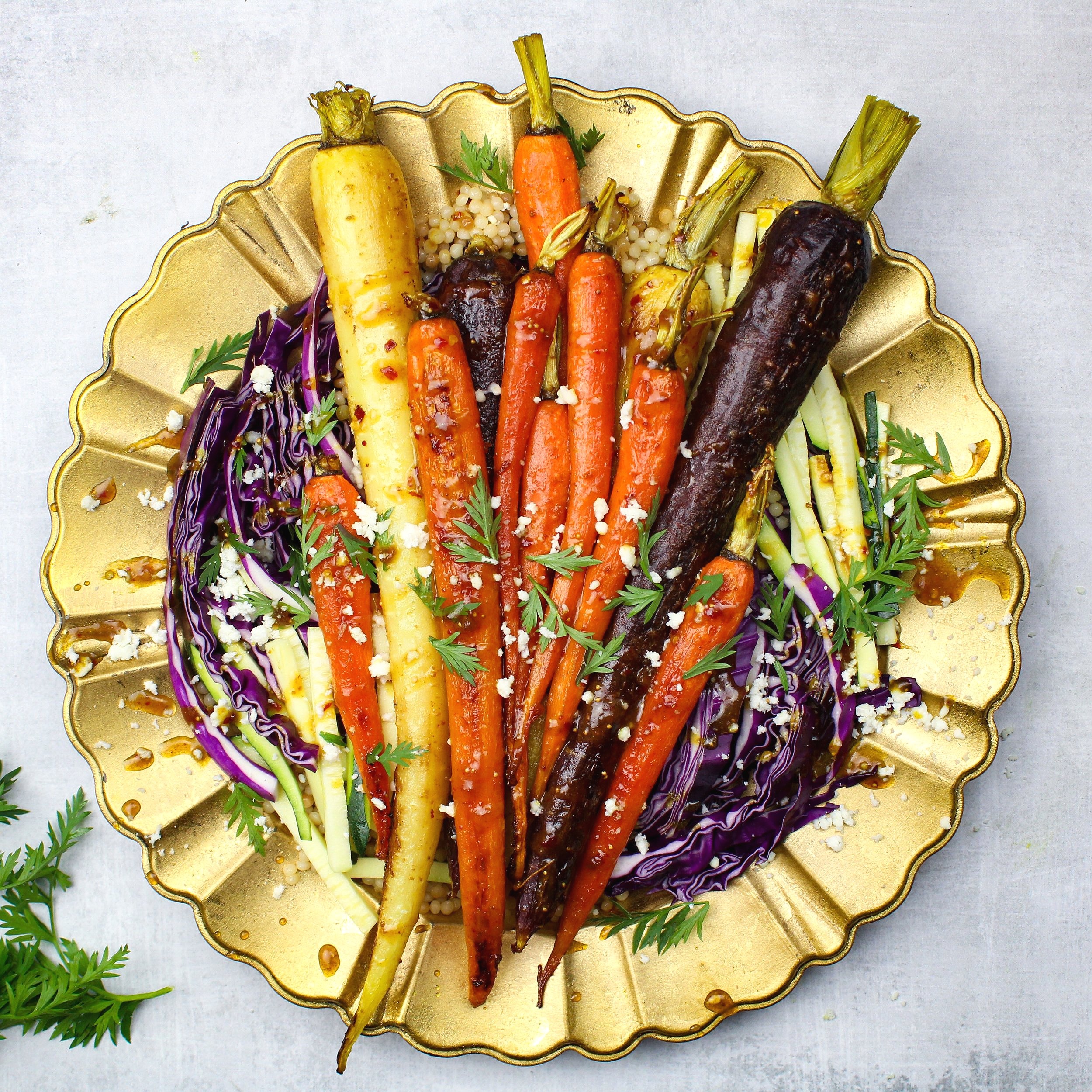 To make the couscous salad place all of the ingredients in a large bowl. Sprinkle a pinch of salt and pepper over the salad. Mix lemon juice with the leftover glaze and pour over the salad. Toss until everything is evenly coated. Adjust seasoning as necessary.