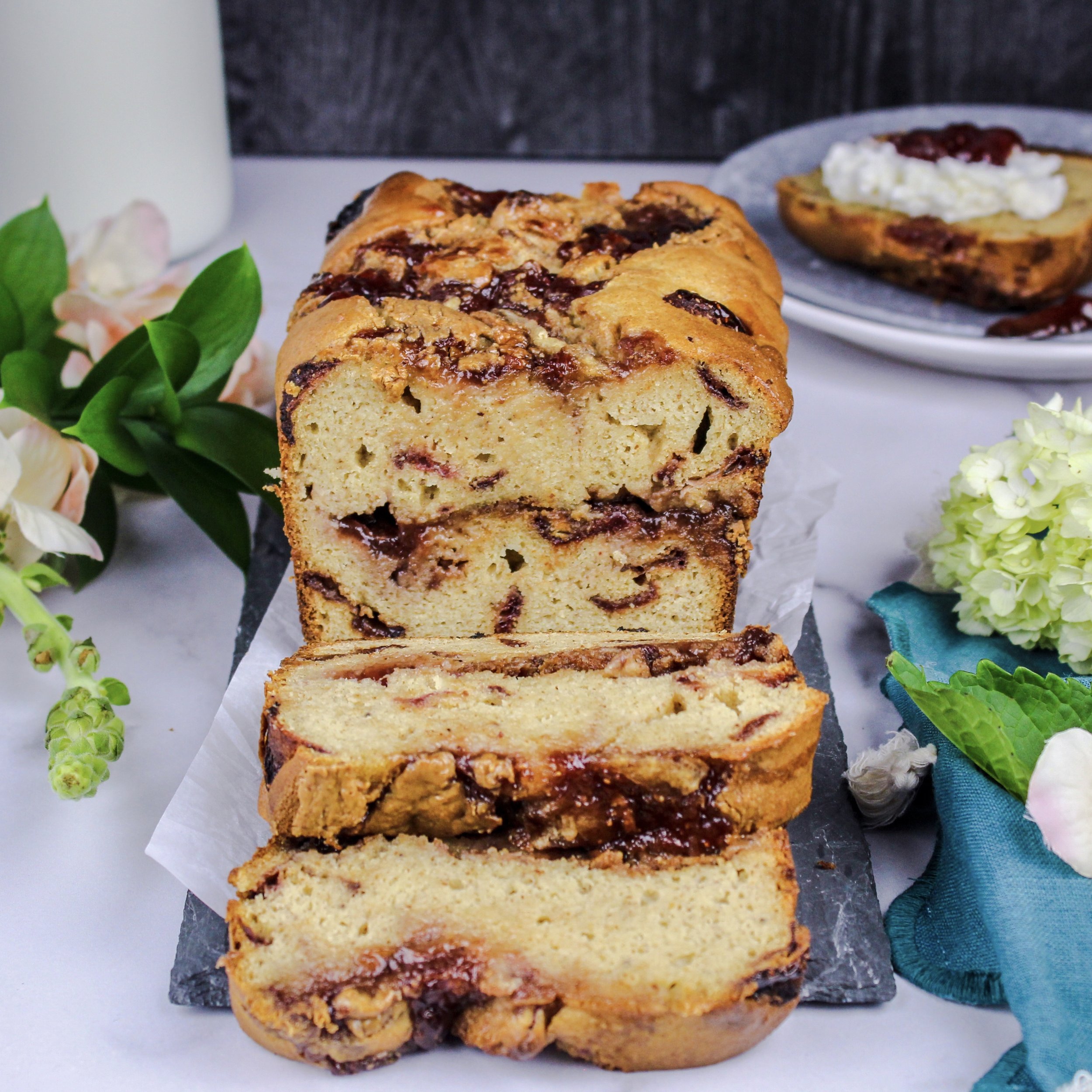 I've been working on a grain-free banana bread for a while now. This started when the Polar Vortex hit Chicago, and I suggested baking something to use up some time while we were all cooped up in the house. I don't really bake, but when I do I try to come up with these "healthy" variations on recipes. Sometimes it works and sometimes it doesn't. I have found that when I bake with almond flour the end product is usually pretty good. It's harder to mess up in my opinion. And I don't feel as guilty eating it all! If you love peanut butter and jelly I think…no, I KNOW, you will love this Almond Butter and DOUBLE Strawberry Banana Bread! It makes for a super fun activity to do with your littles, and there's a secret ingredient…freeze dried strawberries! Shay goes nuts over any dried fruit. One more thing…you can make this batter in your food processor! Mind Blown? Maybe not, but happy kids AND less cleanup is always a win! Enjoy 🙂
Ingredients
3 cups blanched almond flour

1/2 cup arrowroot starch (or tapioca starch)

1/4 tsp sea salt

2 tsp baking powder

3 ripe medium bananas

3 eggs

1/4 cup brown sugar

2/3 cup unsalted almond butter (creamy or crunchy)

1 tsp vanilla extract

1/2 cup strawberry jam or jelly of choice

1 bag freeze dried strawberries, optional

oil for greasing pan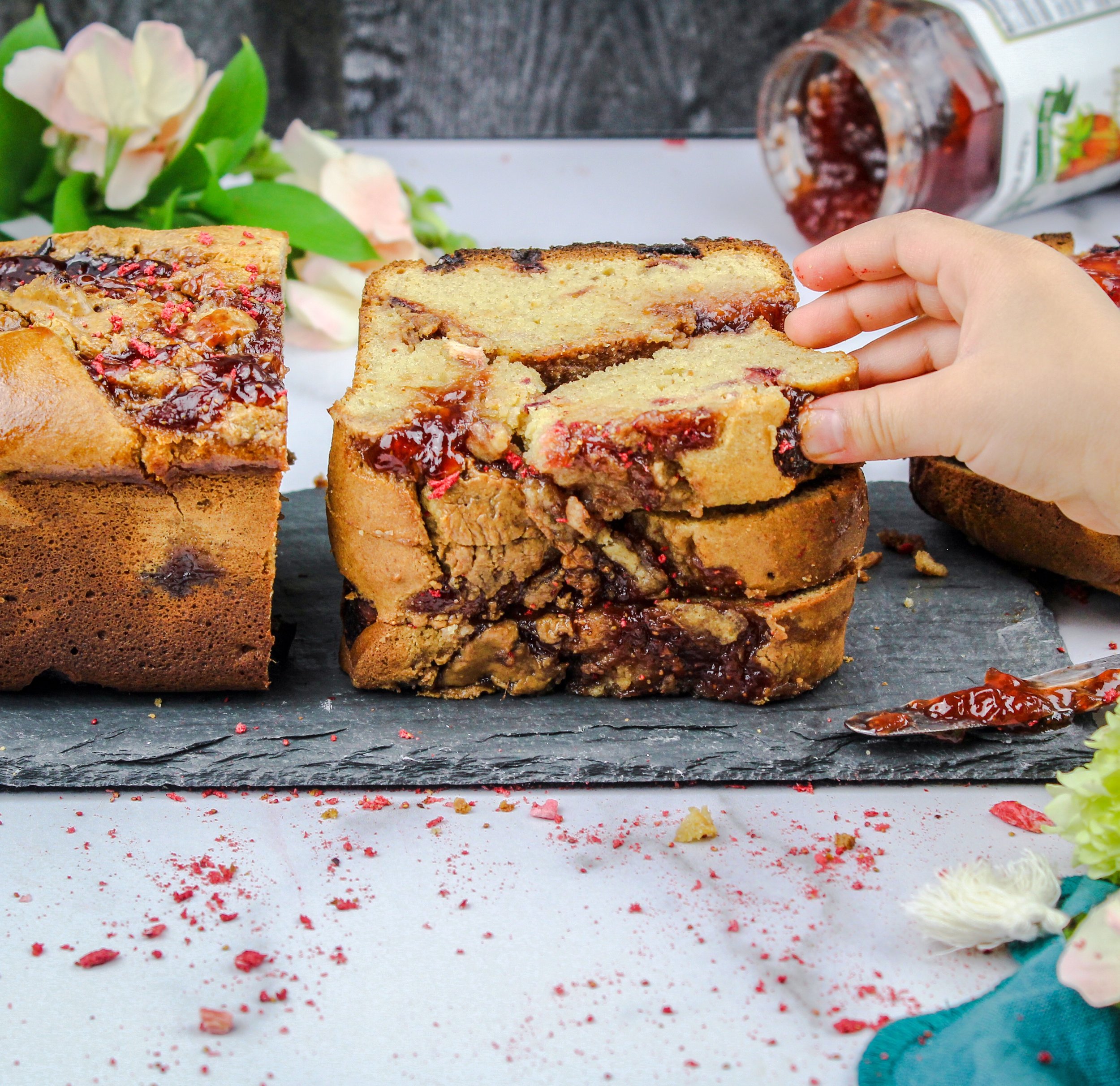 Preheat oven to 350 degrees. Grease loaf pan with oil, and line with parchment paper. Yes, I did both for this recipe.
Place wet ingredients in a food processor or high powered blender (bananas, eggs, brown sugar, almond butter, and vanilla) and blend until smooth. Make sure to scrape down the sides and blend again. It will look and smell like a smoothie. If you don't have a food processor or blender mash up the bananas to a pulp and mix the wet ingredients in a large bowl.
Add the dry ingredients to the wet (almond flour, arrow root powder, baking soda, salt). Blend again until everything is combined well.
Pour half of the batter into the prepared loaf pan. Now dollop a few spoons of strawberry jam and almond butter onto the batter. Gently swirl together with a butter knife or toothpick. Add a thin layer of freeze dried strawberries.
Pour the rest of the batter into the pan. Place a few more spoonfuls of jam and almond butter on the top and swirl again.
Place pan in the oven for 30 minutes. After 30 minutes remove and loosely cover the bread with foil. Bake for another 25 to 30 minutes until a toothpick comes out clean after poked into the center.
Let the bread rest for at least 10 minutes before removing from loaf pan.