Tell me you've had veggie pizza before? Not a pizza with vegetables on it, but the party pizza appetizer made from canned crescent rolls topped with cheese spread and raw veggies! It may sound weird (if you haven't tried it), but it's so good! I've taken the idea of "veggie pizza" and made it so easy to make, and modernized it a little too. It's the more grown-up version of crescent roll pizza with dried figs and prosciutto, and will definitely be a hit at your next party!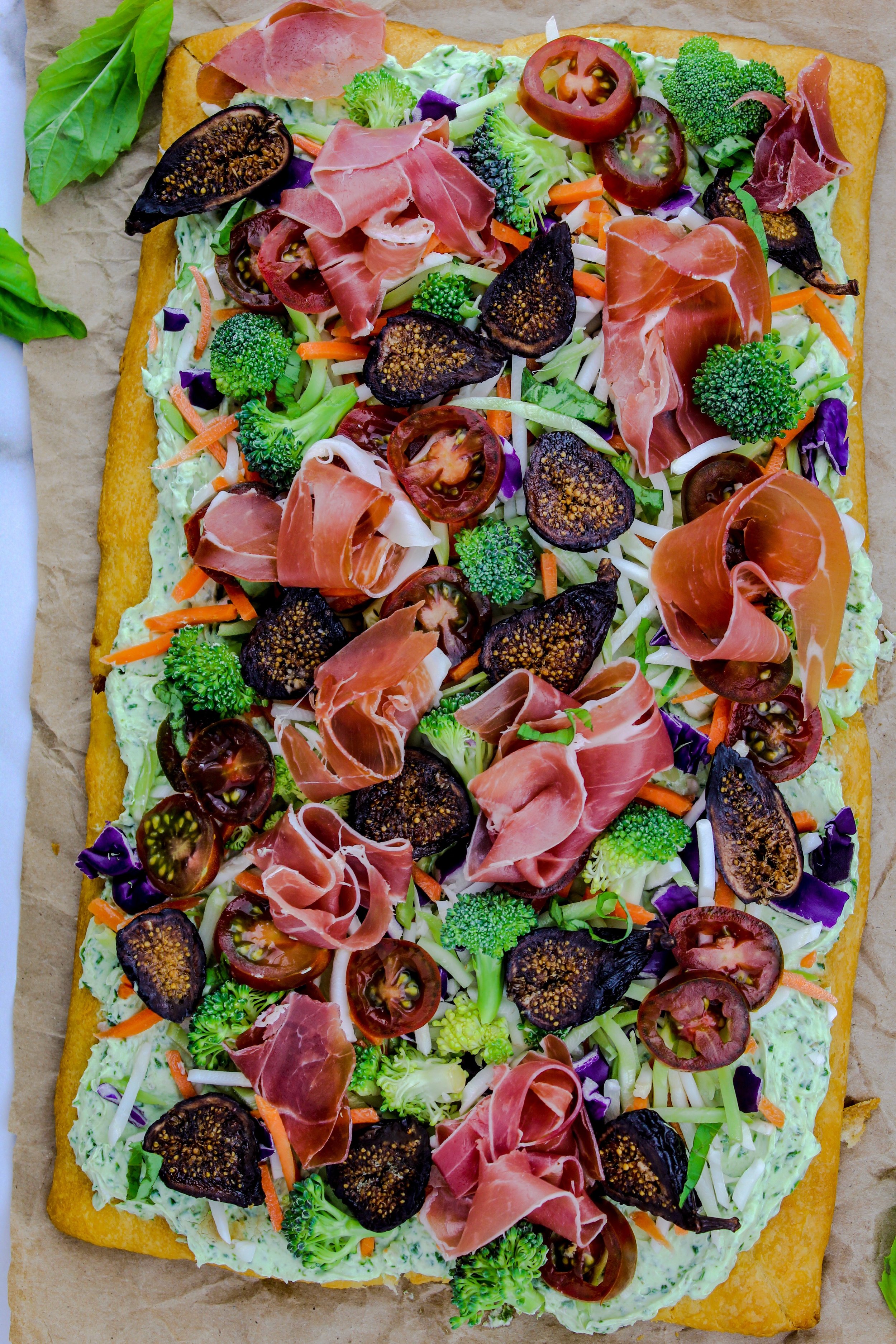 The idea of veggie pizza started when Mann's Fresh Vegetables asked me to pick one of their slaw blends to pair with Sun-Maid California Mission Figs. I love their Rainbow Salad mix; the cute little broccoli florets and carrot strips remind me of how I actually ate raw vegetables as a child (when they came on bite sized pieces of flaky crust and layered over spreadable cheese)! Cheese, bread…who can say no?
Dried figs are available year round and are so juicy and sweet that they go perfectly with Italian prosciutto! It's really the best combo, and I used a garlic and herb goat cheese to give another pop of flavor to this pizza! Don't tell anyone, but there's a handful of fresh spinach blended into the cheese spread too 😉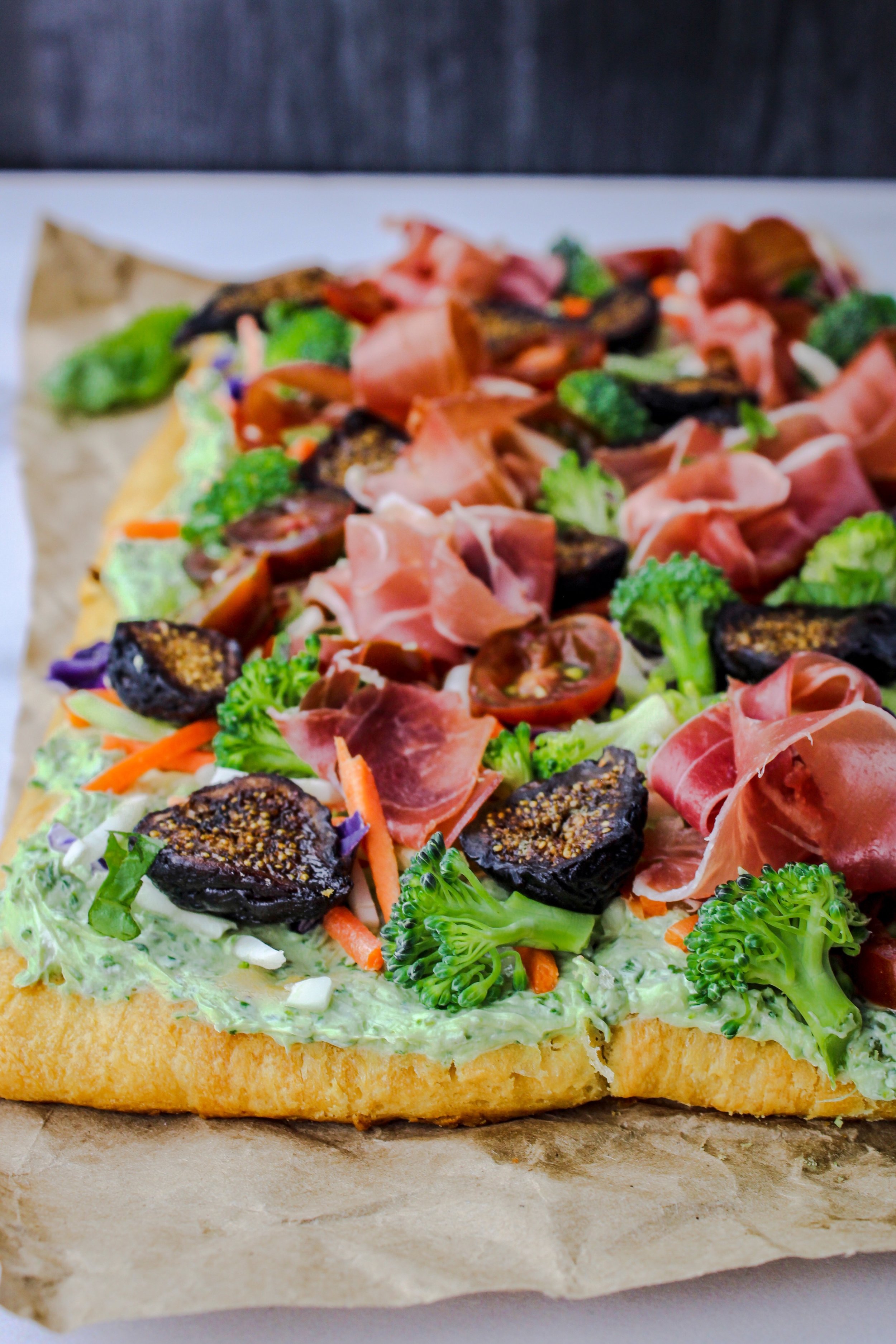 Ingredients
Preheat oven to 375 degrees. Roll out the crescent dough onto a baking tray. You can make 2 smaller crusts or one big crust depending on how big your tray is. Using your fingers or a rolling pin, press the dough together and flatten so it's one even layer. Bake for 9-11 minutes until golden brown. Let cool.
While the dough is baking blend together cheeses and spinach if using. I used a food processor for this, but you can also use a hand mixer or even a spoon to combine the cheeses in a small bowl and then add finely chopped spinach. Add a pinch of salt. Set aside.
When the crust has cooled spread the cheese and spinach mixture evenly over the top. Add Mann's Rainbow Slaw Blend, Sun-Maid California Mission Figs, prosciutto, tomatoes, and basil.
Serve immediately!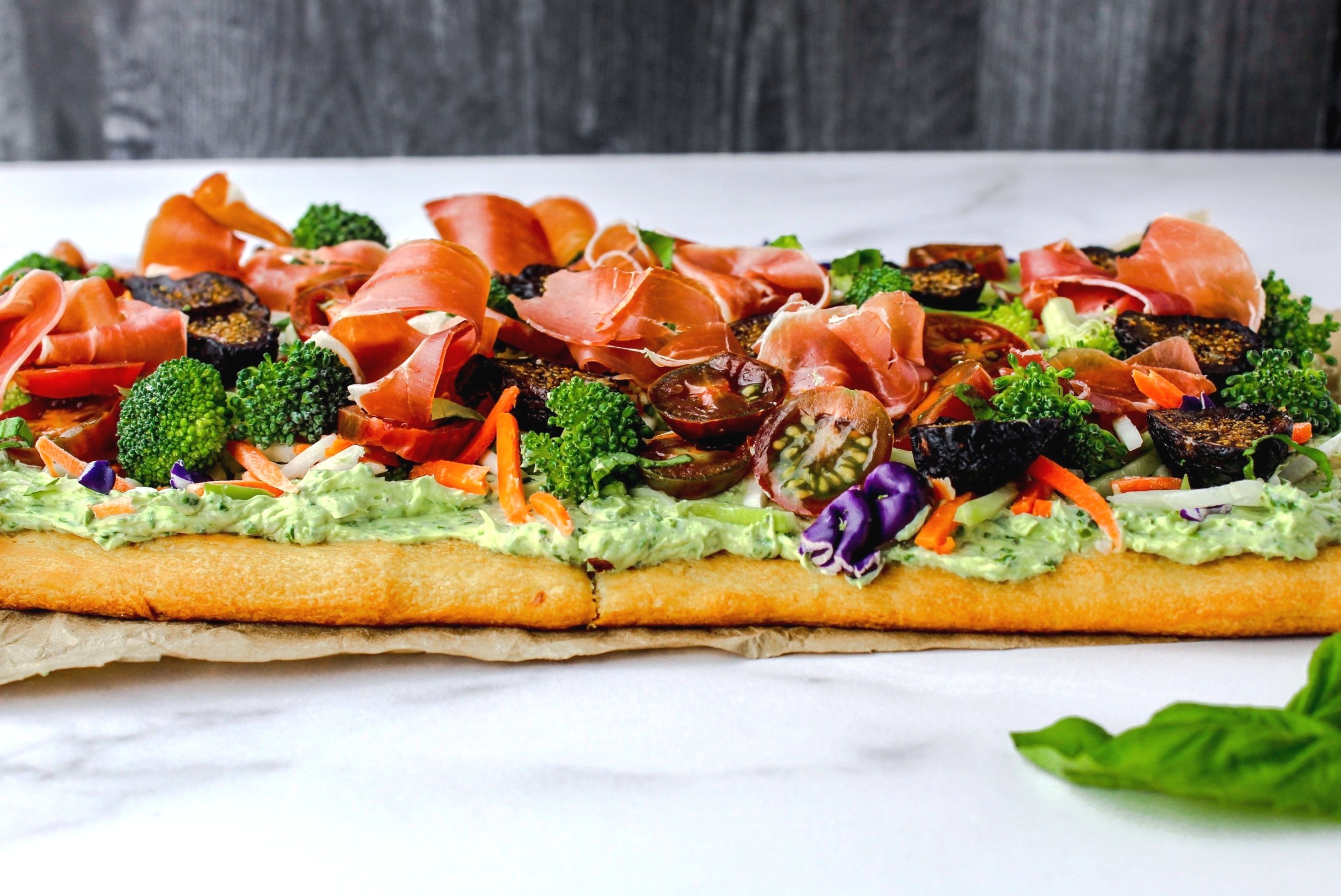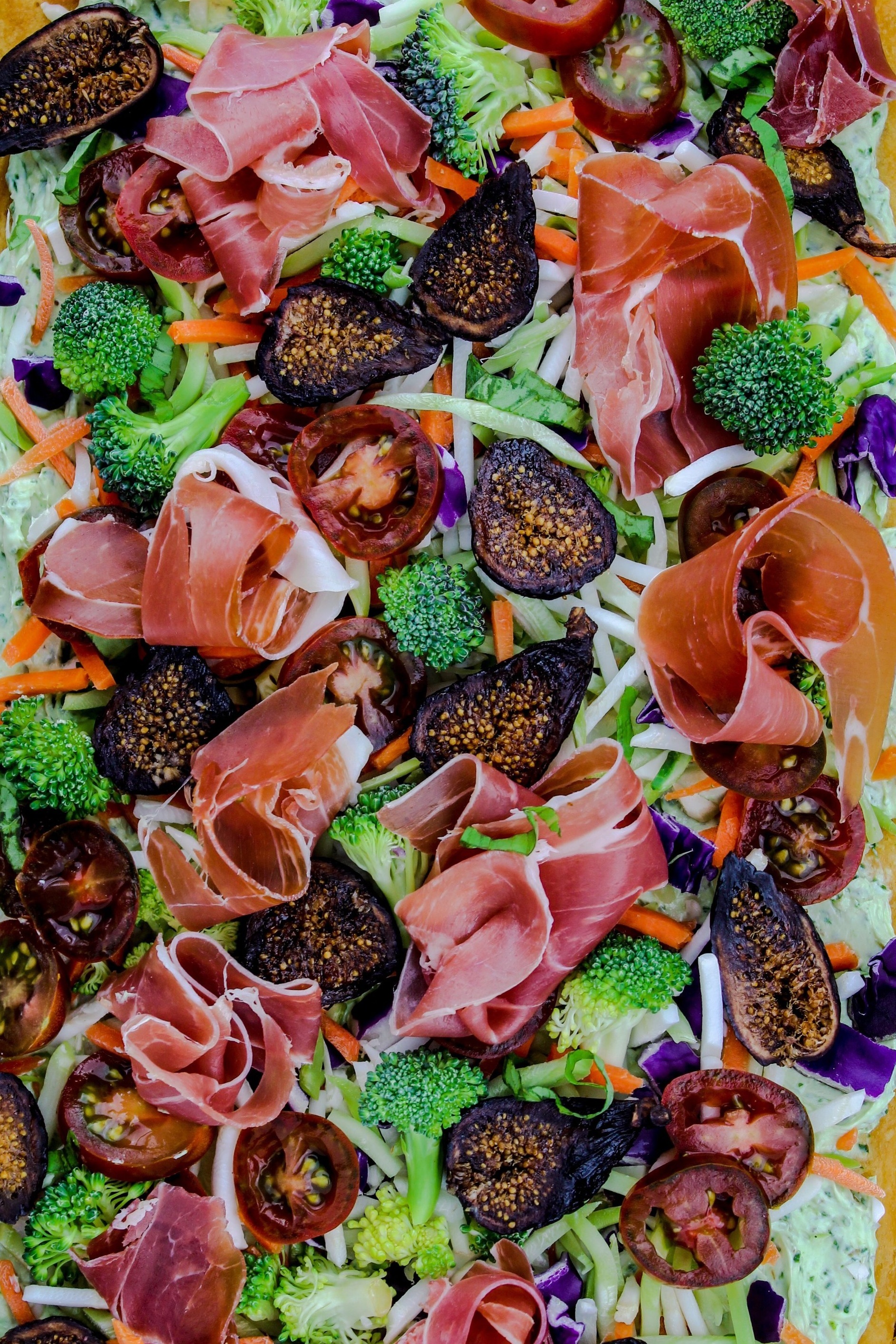 This is a sponsored conversation written by me on behalf of Mann's Fresh Vegetables and Valley Fig Growers. The opinions and text are all mine.