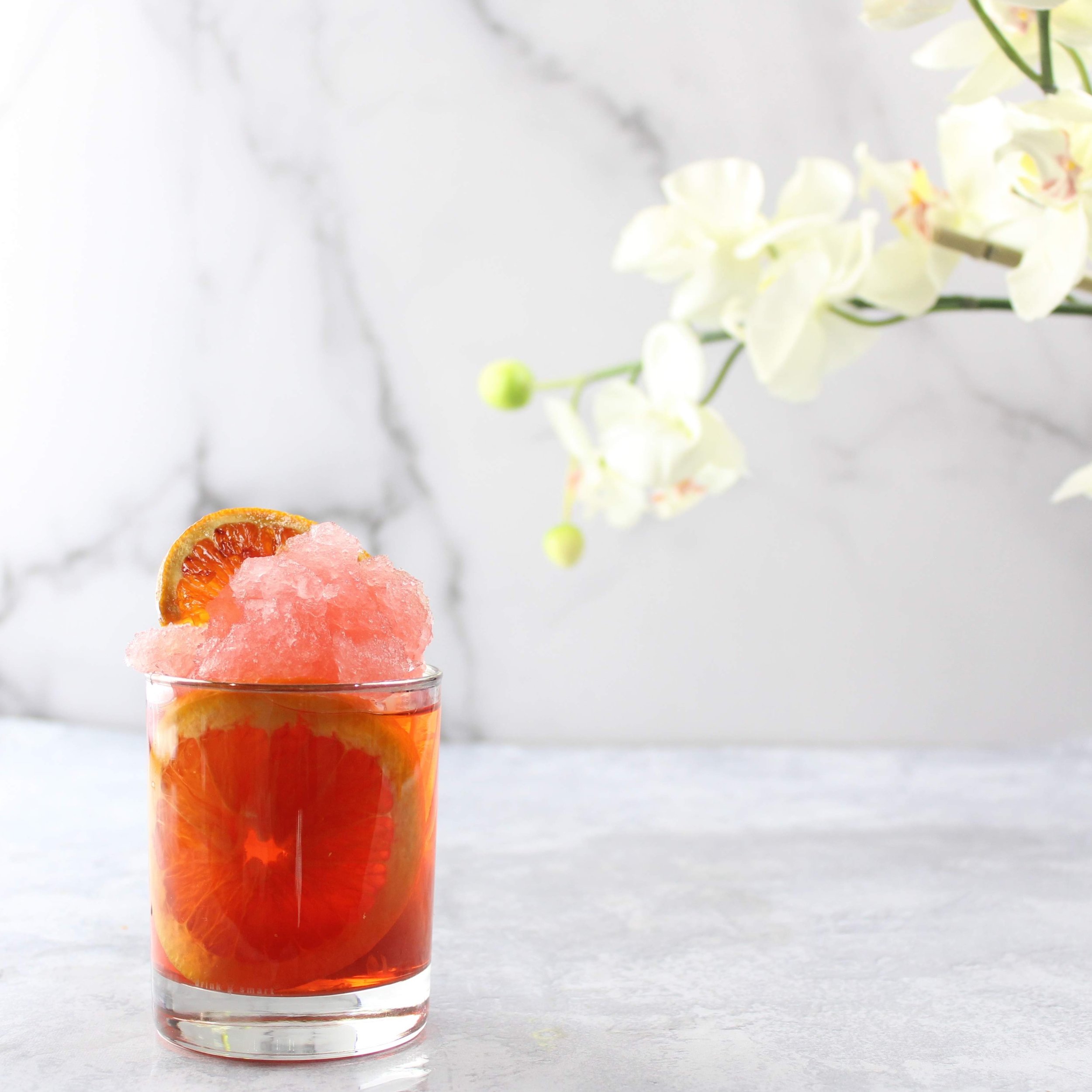 So we are literally in the middle of a polar vortex here in Chicago. The coldest temps our city has seen! -21 degrees Fahrenheit to be exact. Is it not the perfect time for a frozen cocktail?? LOL, okay it's not. I know you all want a warm and cozy drink right about now, but let's take Summer back with a fun twist on the classic Negroni! I swapped out the vermouth with rosé, and topped it off with a nice scoop of slushy frosé. Awesome for entertaining and impressing your friends!
Ingredients
Frosé
For 1 serving:
1 oz. gin

1 oz. Campari

1 oz. rosé wine

orange slices for garnish
Pour half of the bottle of rosé in a shallow tray or fill an ice cube tray and place in freezer. The wine will take a few hours to freeze. It won't be frozen solid because of the alcohol content, but more of a slushy consistency. If you want a smoother frosé you can pulse the slushy rosé in a blender or use a hand blender to create a sorbet like texture.
To make the negronis pour gin, Campari, and rosé in a cocktail glass. Top with frozen rosé and orange slices. Easy and delish!