You all know I live in Chicago, and in Chicago there is an obsession with Portillo's chocolate cake. They even put this cake in a shake! So I took the idea of a chocolate cake shake, and went nuts with it!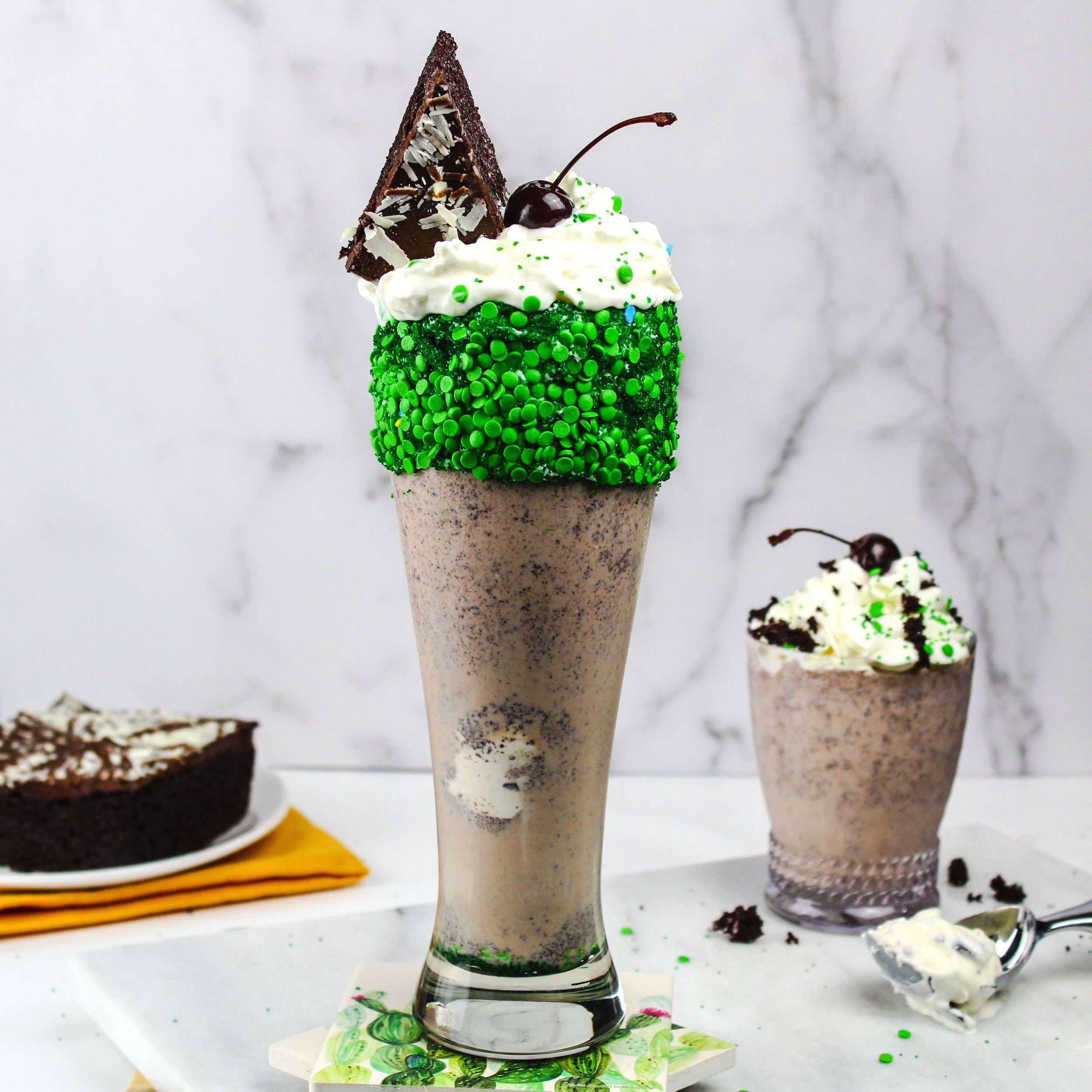 This chocolate cake shake was originally for St. Patrick's Day, but let's be real…it's amazing for ANY TIME YOU WANT IT! Especially on a warm sunny day. Now, there is some alcohol in my version, but if you want to leave it out for a sweet, kid-friendly treat the shake is still delicious!
Ingredients
3 scoops mint chocolate chip ice cream

2 oz. chocolate cake with frosting (1 small slice), this can be homemade or store bought

2 oz. Bailey's Irish Cream

Splash of milk
Blend ice cream, cake, and Bailey's together in a high powered blender until smooth. If it's a little too thick add a splash or two of milk, and blend again.
This will come together more quickly if the ice cream has been left out to soften.