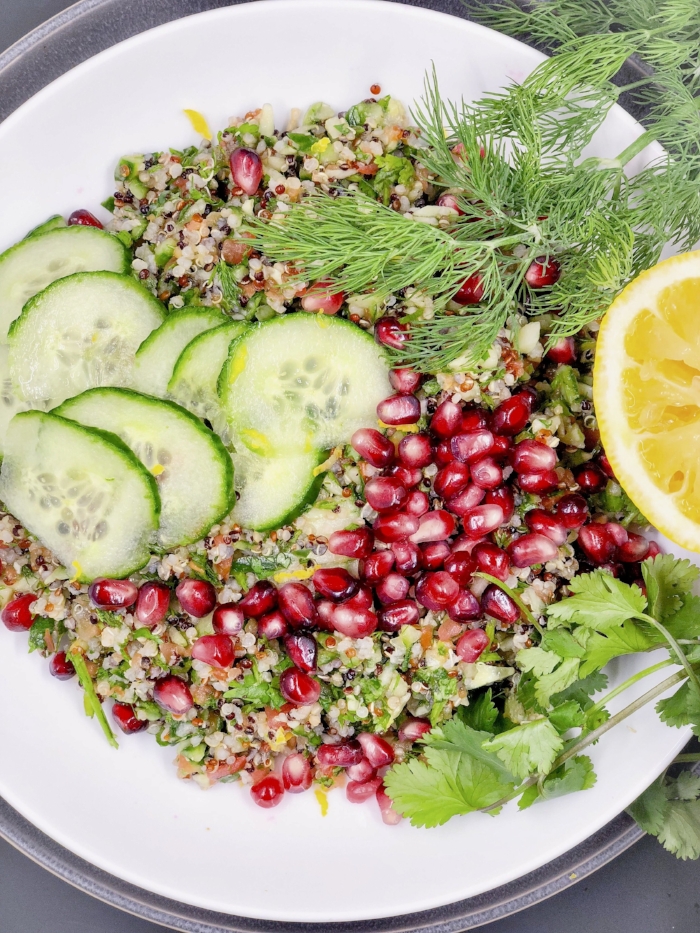 I was craving tabouli salad, but of course didn't have parlsey, mint, or bulgur wheat. I always have quinoa on hand, and had a fresh bunch of cilantro so decided to improvise….and boy, did it pay off! This tabouli salad was delightful! Healthy, fresh, and easy to make. I use a food processor to pulse the vegetables and cilantro then put the salad together. It' really a breeze using this method!
Ingredients
1/4 cup tricolor quinoa, cooked per package instructions

1/2 seedless cucumber

1 medium sized tomato, seeds removed

1/2 tsp salt

1 tbsp lemon juice

2 handfuls fresh cilantro, approximately 1/2 large bunch or 2 cups

2 sprigs dill

2 oz. pomegranate seeds or as much as desired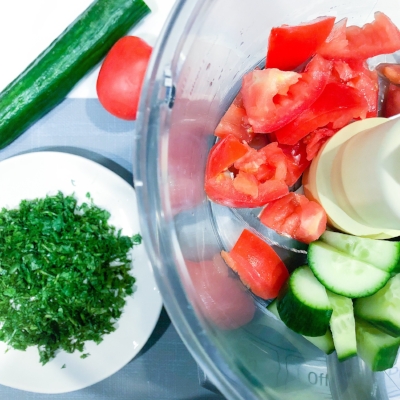 Finely chop cilantro, dill, tomato, and cucumber finely with a sharp knife or pulse in a food processor. Place in a large bowl, then add lemon juice and salt. Mix well. Top with pomegranate seeds and drizzle with good olive oil. Enjoy!