I went old school and made this classic tomato sauce, but gave a little twist using canned fire roasted tomatoes! Puttanesca is a delicious combo of tomatoes, garlic, capers, and olives. It's a great balance of salty, tangy, and rich flavors. You also get a hint of spice from the red chili flakes and a nice pop of freshness from the basil. I kept this dish vegetarian by leaving out anchovies, but added the herbs to create some depth to this sauce that is made out of pantry staples! It's only a few steps and you aren't limited to spooning it over pasta; it was amazing with pan seared shrimp which is what we had for dinner. 
Ingredients
2 tbsp oil

1/2 white onion, sliced

3 garlic cloves, crushed or finely minced

1 cup olives (black and green), drained and roughly chopped

1 tbsp capers, drained

1 tsp Herbs de Provence paste

1/2 tsp salt

1/2 tsp crushed red pepper flakes, or to taste

1/2-1 tsp sugar if needed

Basil for garnish
Heat oil in a Dutch oven or heavy bottom pan. Add sliced onion and garlic then sauté on medium to medium-high for 2 minutes until onion is translucent. Add olives, capers, crushed red pepper flakes and cook for 1 minute. Add fire roasted tomatoes, salt, and Herbs de Provence paste and stir everything to combine. Let sauce come to a simmer and then cover. Cook for 25 minutes until tomatoes have broken down. If the sauce is a bit sour from the tomatoes you can add a pinch or two of sugar to balance out the flavors. Garnish with chopped basil and serve with pasta, seafood, or chicken!
Instant Pot: Place all ingredients in the bottom of your Instant Pot, and cook on high pressure for 12 minutes then quick release.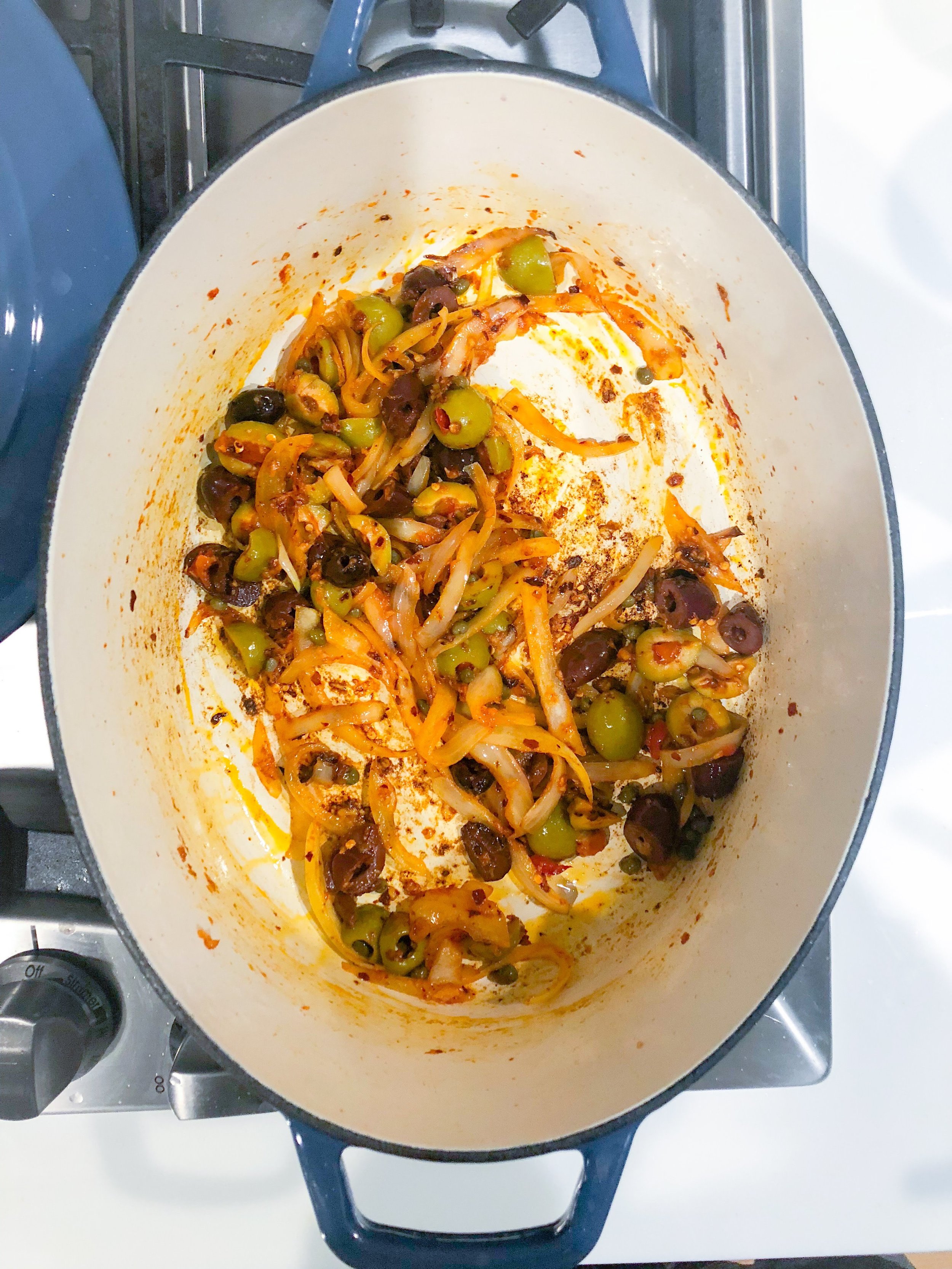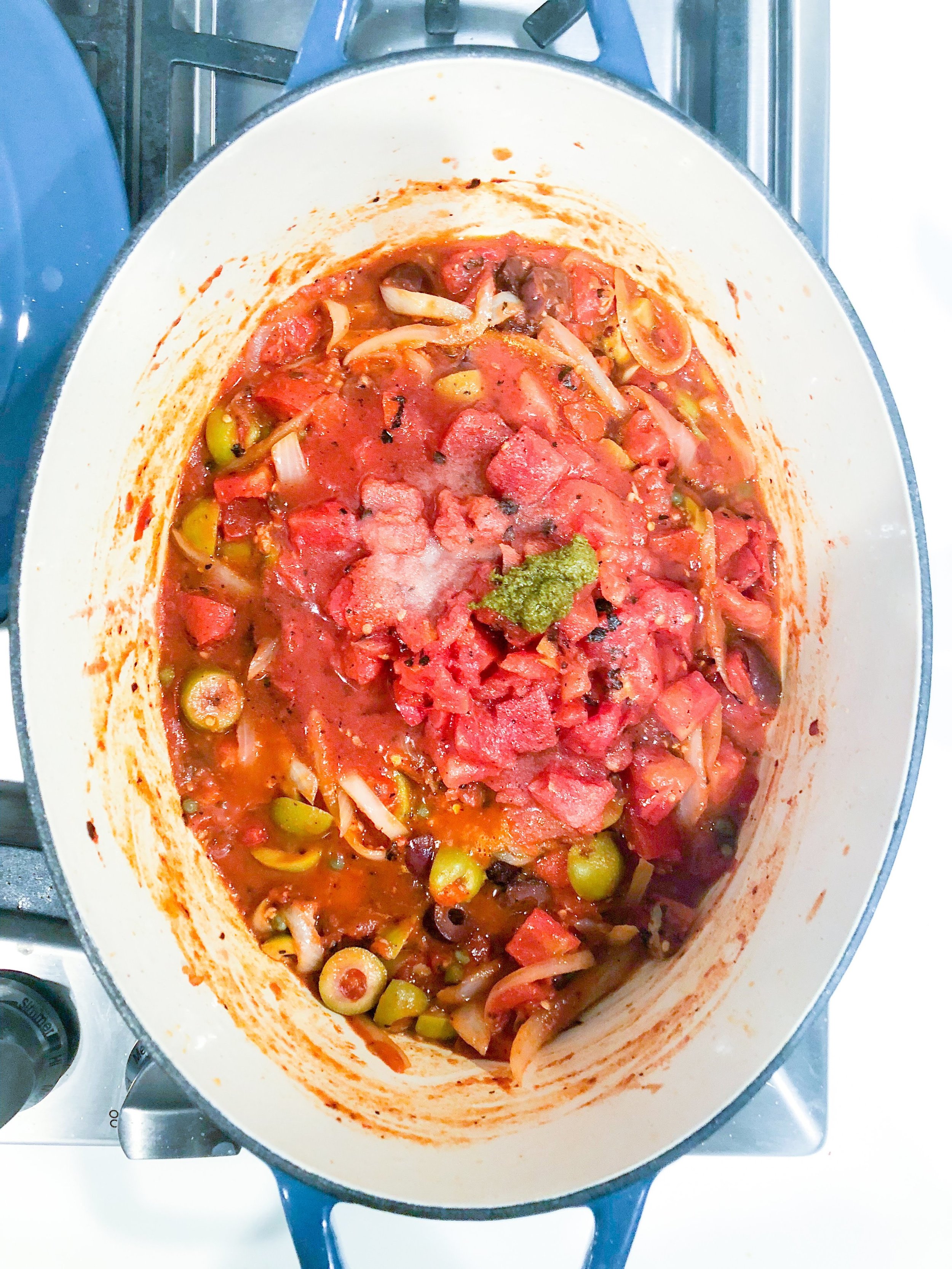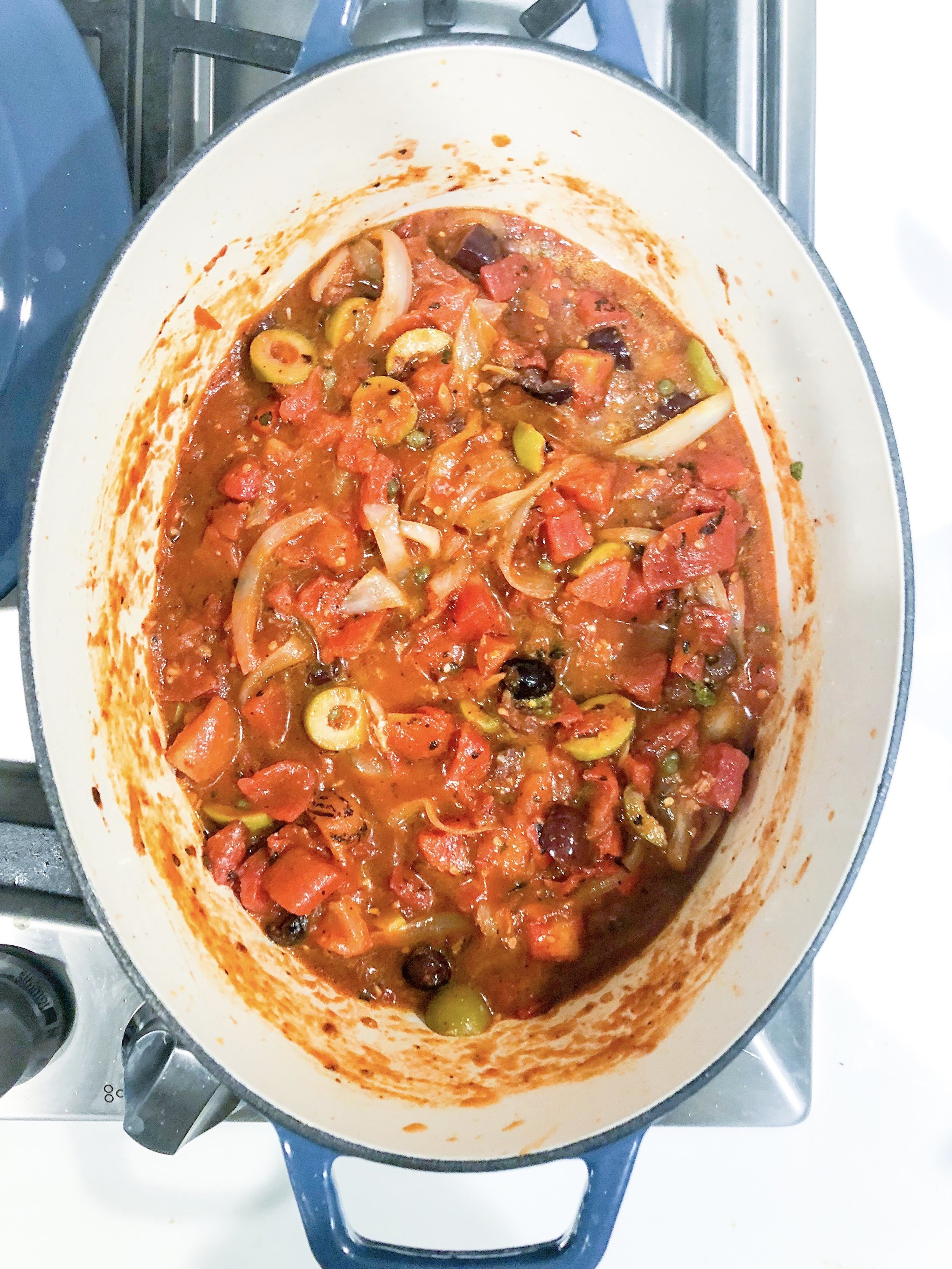 ---
Tips
1. You can substitute the Herbs de Provence paste for 1 teaspoon of dried italian seasoning.