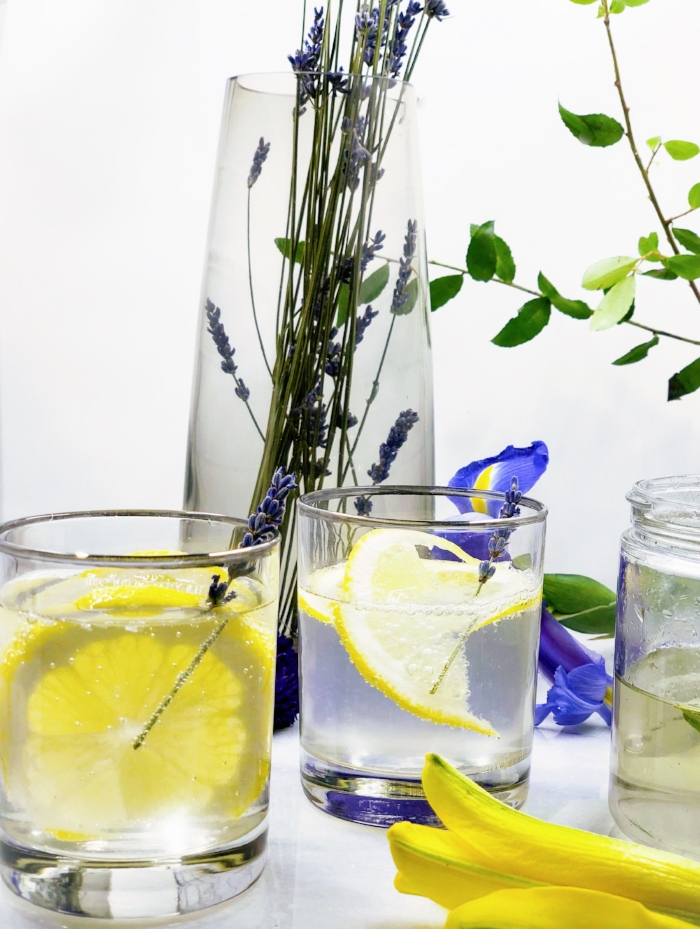 I know what you're thinking….Michele, you cook! So why are you making cocktails?? Well why not, right? I love me a craft cocktail, but I definitely do NOT have a large collection of bitters, liquors, or drinkware so my goal is to come up with some drinks that you all can easily make at home. This one in particular is something that I did for Mother's Day. I actually made it for myself, lol (go figure!). There's such a hype around lavender– it's healing and calming properties, and what more does any parent need besides a little R&R. Plus, dried lavender is so pretty in a vase, on a shelf, and in beverages! The smell is lovely, and when you make a simple syrup from the dried flowers you have a luxurious addition to your kitchen pantry! Try it out! Your mother will thank you 😉
Ingredients
2 oz vodka
1/2 oz fresh squeezed lemon juice
1/2 oz lavender simple syrup
Sparkling water
Heat 1 cup of water and 1 cup sugar until sugar is dissolved. Add 1 tbsp dried lavender and let it simmer on lowest heat for 5 min. Remove from heat and let everything hang out for 10 minutes to cool. Strain syrup into mason jar for storage.
Mix vodka, simple syrup, and lemon juice in a shaker with ice. Pour into cocktail glass and top with 2 ounces of sparking water, or as much as desired. Garnish with lemon slices.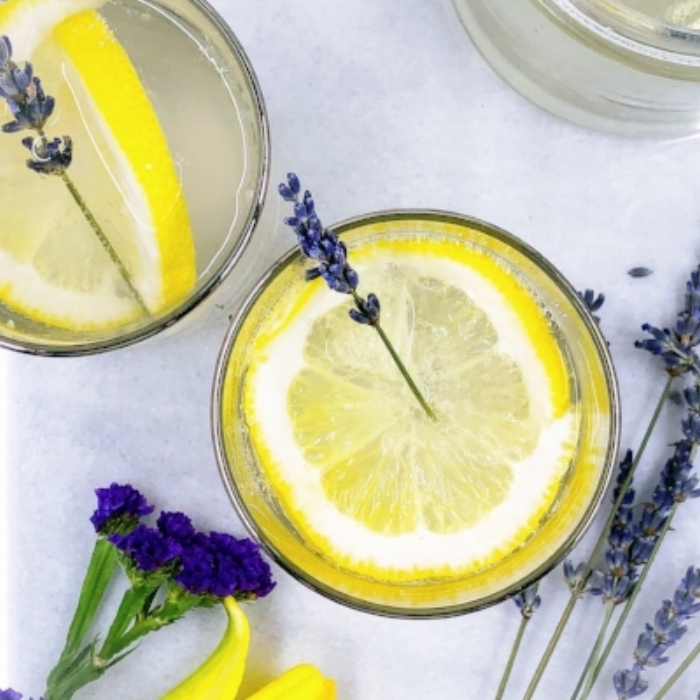 Tips
Simple syrup is made with 1 part sugar and 1 part water. You can make as much as you need. Store simple syrup in the refrigerator for up to 1 month.
Dried lavender can be purchased from the bulk spices and teas section of your grocery store such as Whole Foods.
You can swap out the sparking water with soda or tonic (will be sweeter).
You can substitute vodka with gin!