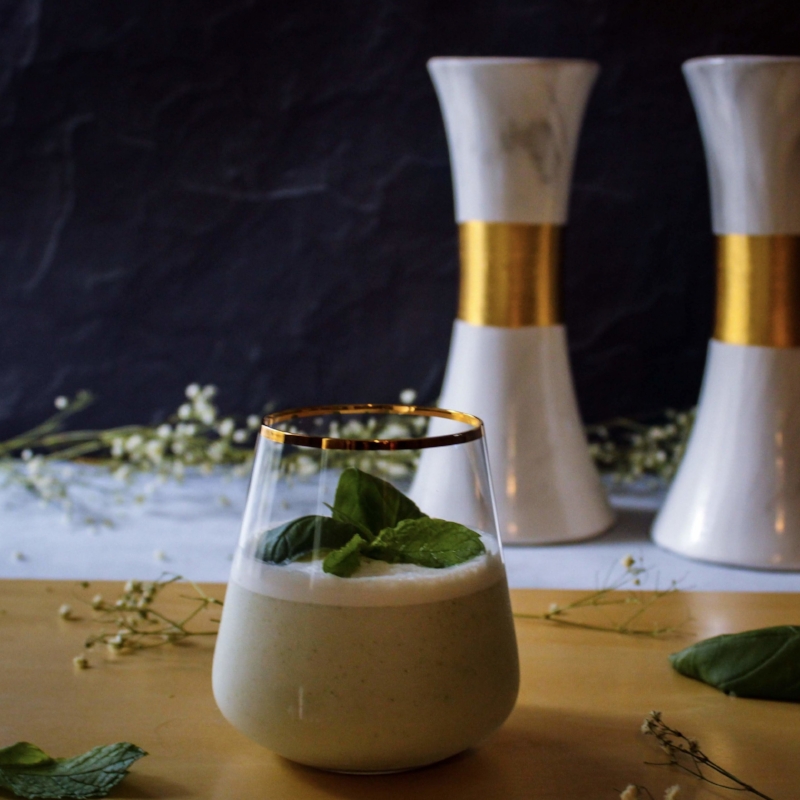 The more I've been reading about food trends it seems there is this push toward non-alcoholic drinks. You all know I love a cocktail myself, but I'm also huge on smoothies. I pack a lot into my smoothies on weekday mornings (fruit, spinach, protein powder, avocado, nut butter, etc.) so I can make it to lunch without craving a ton of unhealthy snacks. It's awesome how a drink can fill you up with so many nutrients!
But the last few days I've been sipping on this light and refreshing coconut drink that is insanely easy to buzz up in the blender. It's as special as a smoothie because you can totally customize it, and just as thirst-quenching as a tasty craft cocktail, but with only a few ingredients. I had all of this leftover from the recipes I've been cooking up for you all this week! This drink will totally you feel like you are at the the hottest new cafe in town!
Ingredients
6 oz. unsweetened coconut milk beverage (in the carton)

2-3 leaves of fresh mint and basil

3 ice cubes

juice from 1/4 lime

1 tsp maple syrup (or sweetener of choice, to taste
Blend all of the ingredients until you have a nice frothy bevvie to sip on! Alcohol is optional!!