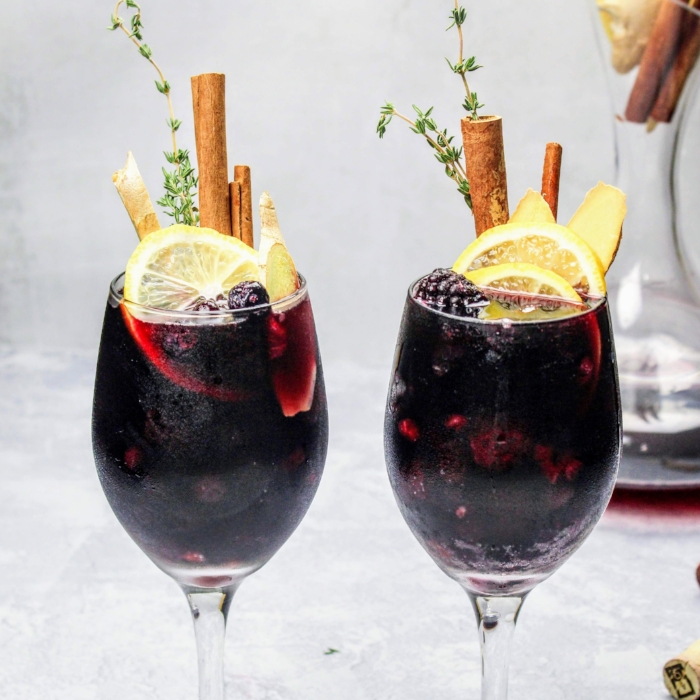 I love the holidays especially Christmas and New Year's because I get to see my entire family! I'm talking 60 of us who love to indulge in food and drink. But can you imagine having to plan food for this many people, and for multiple parties? Crazy, right? Luckily all the moms (now some of them are grandmothers) are used to cooking for a huge crowd. Sadly, they don't do drinks. Here and there we have a punch, but definitely no signature drinks or fun holiday cocktails. So I thought why not make a delicious sangria that is a breeze to make. This one has flavors of mulled wine from the ginger beer that I use (Q Drinks Spectacular) because it is made with cardamom, coriander, and even chili! I mixed the wine, ginger beer, a medley of frozen berries, and voila!
Ingredients
1 bottle red wine of choice

8 oz. ginger beer

1 cup mixed berries (frozen works well)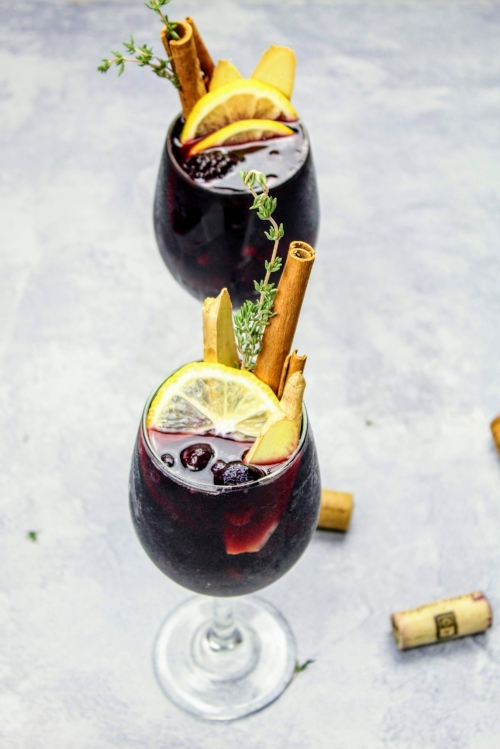 Mix together berries and red wine. If using frozen berries let the wine sit until the berries have defrosted (30 minutes). Stir in ginger beer before serving.