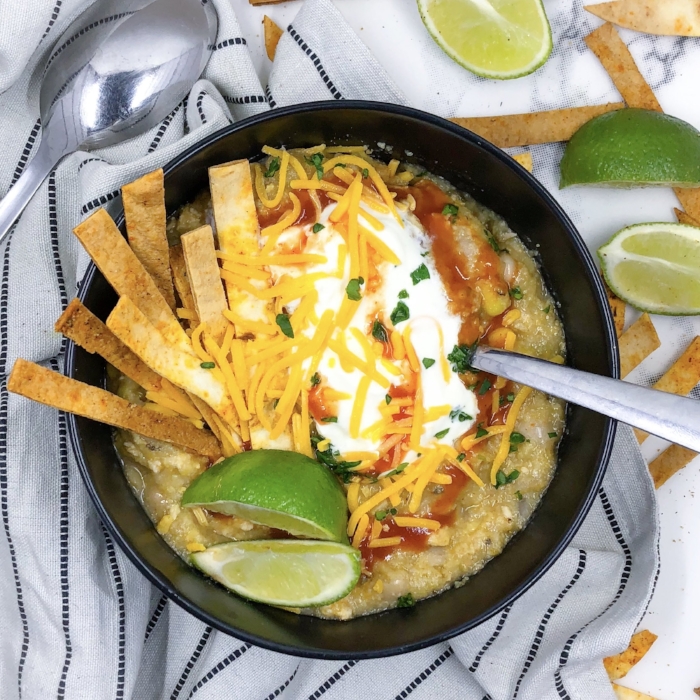 I was totally supposed to make more Hawaiian chicken meatballs, but wasn't feelin' it. Sushil wanted chili, but I wasn't really feelin' that either. I know, I'm being picky. I always love me some Mexican so I suggested a white chicken chili with corn, and both of us were finally on the same page! Woohoo…winning! I had my sous chef, Sushil, chop some of vegetables before I got home, and then let the Instant Pot do the rest of the work. Well, most of it. 
Ingredients
1 lb chicken breast or ground chicken

1 jalapeno, finely diced

1 medium white onion, chopped

1/2 cup sweet potato, grated or pulsed (optional)

1 cup frozen corn

1 can (15 oz) cannellini beans, drained and rinsed

1 carton (48 oz) low sodium chicken broth

3 cloves garlic, minced

2 tbsp olive oil

1 tsp taco seasoning

1 tsp cumin powder

1 tsp dried oregano

2 tsp salt, divided

1/2-1 tsp cayenne

3/4 cup cornmeal

1/2 cup milk (optional)
Set Instant Pot to Saute mode, and heat 2 oil. Add ground chicken, onion, garlic, jalapeno, and sweet potato if using. Saute until chicken is broken up and mostly cooked through.  I used the sweet potato here because I had some leftover from making the Hawaiian chicken meatballs. Add beans, corn, and seasonings (1 tsp salt). Add chicken broth and cook on high pressure for 10 minutes. Quick release. Add 1/2 cup of cornmeal, 1/2 cup milk, and more salt and cayenne if needed. Cook until thickened. 
If using chicken breasts, add those after vegetables are sauteed, with the corn, beans, and seasoning. Add broth, and cook on high pressure for 12 minutes. Quick release, and shred chicken breasts once cool enough to handle. Add cornmeal, milk, extra salt and cayenne if desired. 
Baked tortilla strips: cut flour tortillas into strips. Layer onto baking sheet. Lightly coat with olive oil and taco seasoning. Bake at 375 degrees for 3 minutes, or until golden brown.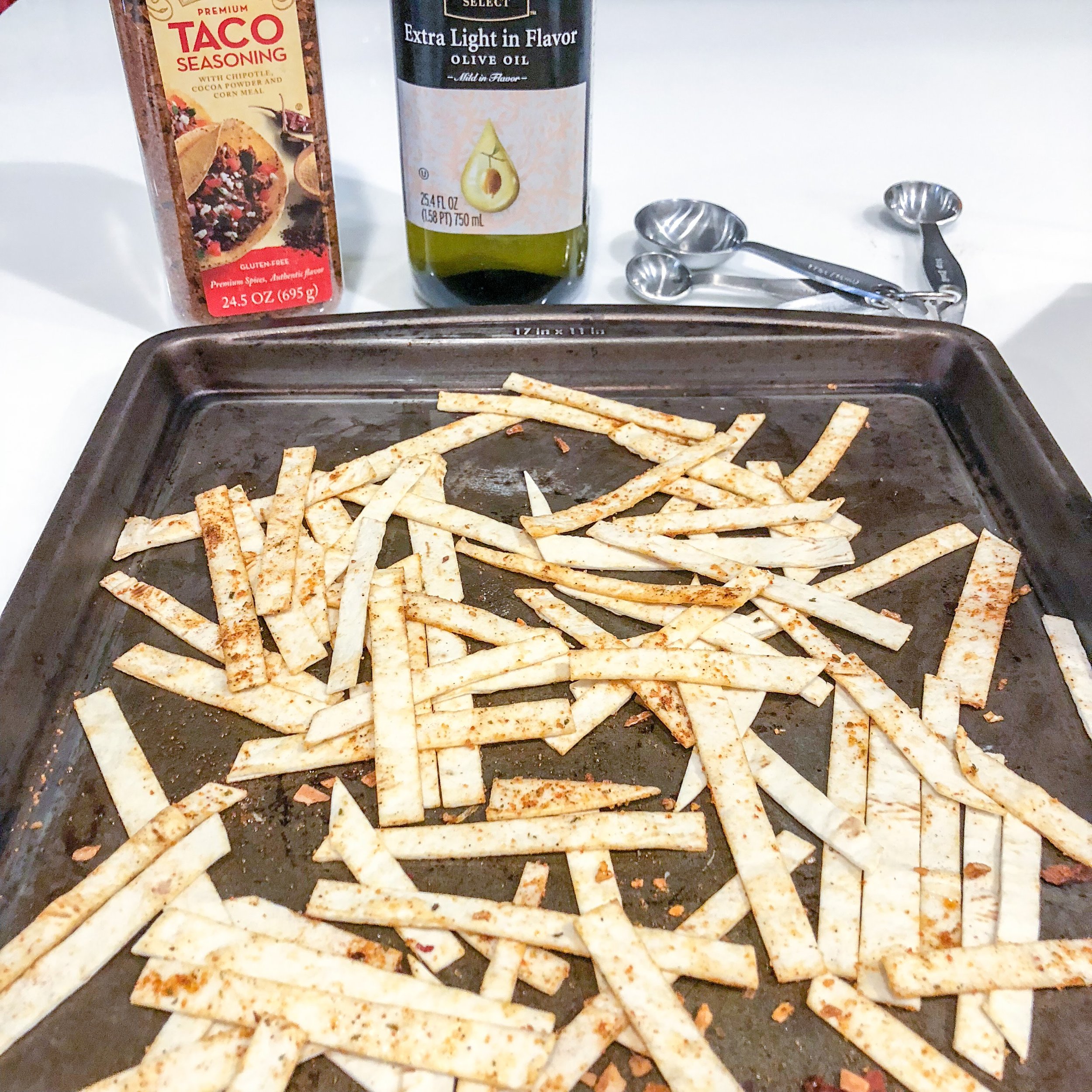 Serve tamale chili with crispy tortilla strips, sour cream, lime, taco sauce, and cheese!
---
Tips
If you like a thicker chili you can add another 1/4-1/2 cup of cornmeal. If the consistency is too thick, add more water.

I used whole milk since that's what we keep at home for Shay.

The tortilla strips cook up fast! Keep an eye on them if using a regular oven.