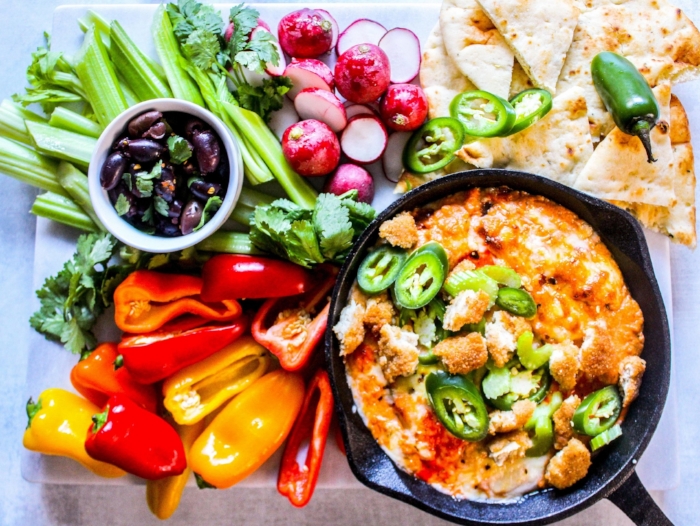 Who else is excited for FOOTBALL SEASON??? Personally, I get more excited about the food and socializing than the actual games. Judge me if you want, but it's true! I have some college friends who created this amazing marinade about a year and a half ago. Sabauce is reminiscent of tandoori spices, but already mixed into a base so that it will infuse whatever you are putting it on with bold flavors of chili powder, cumin, garlic, ginger, and a hint of lime. Not one of the spices is overpowering which makes it suitable for taste buds across the world!
I had a bunch of ideas for using Sabauce, but ultimately wanted something that was easy, but shows the versatility of using a marinade like this. I love being able to use my favorite store bought ingredients to make new dishes so I came up with a dip that you can throw together in just a few minutes! Think of this dip like the Indian version of buffalo dip, with an added bonus: it's packed with protein and vegetarian friendly!
Ingredients
10 oz prepared hummus (store-bought or homemade)

10 oz pepperjack cheese, grated (reserve 2-3 ounces)

1 cup Greek yogurt (whole milk preferred)

1 tsp cayenne pepper, or to taste

4 tbsp Sabauce

Fried chicken, pita bread/naan, and veggies to dip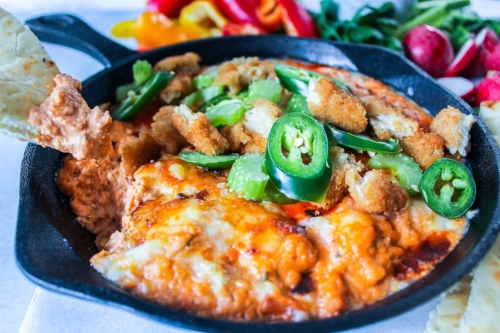 Preheat oven to 350 degrees. Mix all ingredients together in a casserole dish except for reserved pepper jack cheese. I recommended to grate your own cheese since many of the pre-grated cheeses have anti-caking ingredients added to the package. After you have combined all of the ingredients top with extra cheese, and bake for 25-30 minutes. Serve immediately with a spread of meats, veggies, and bread!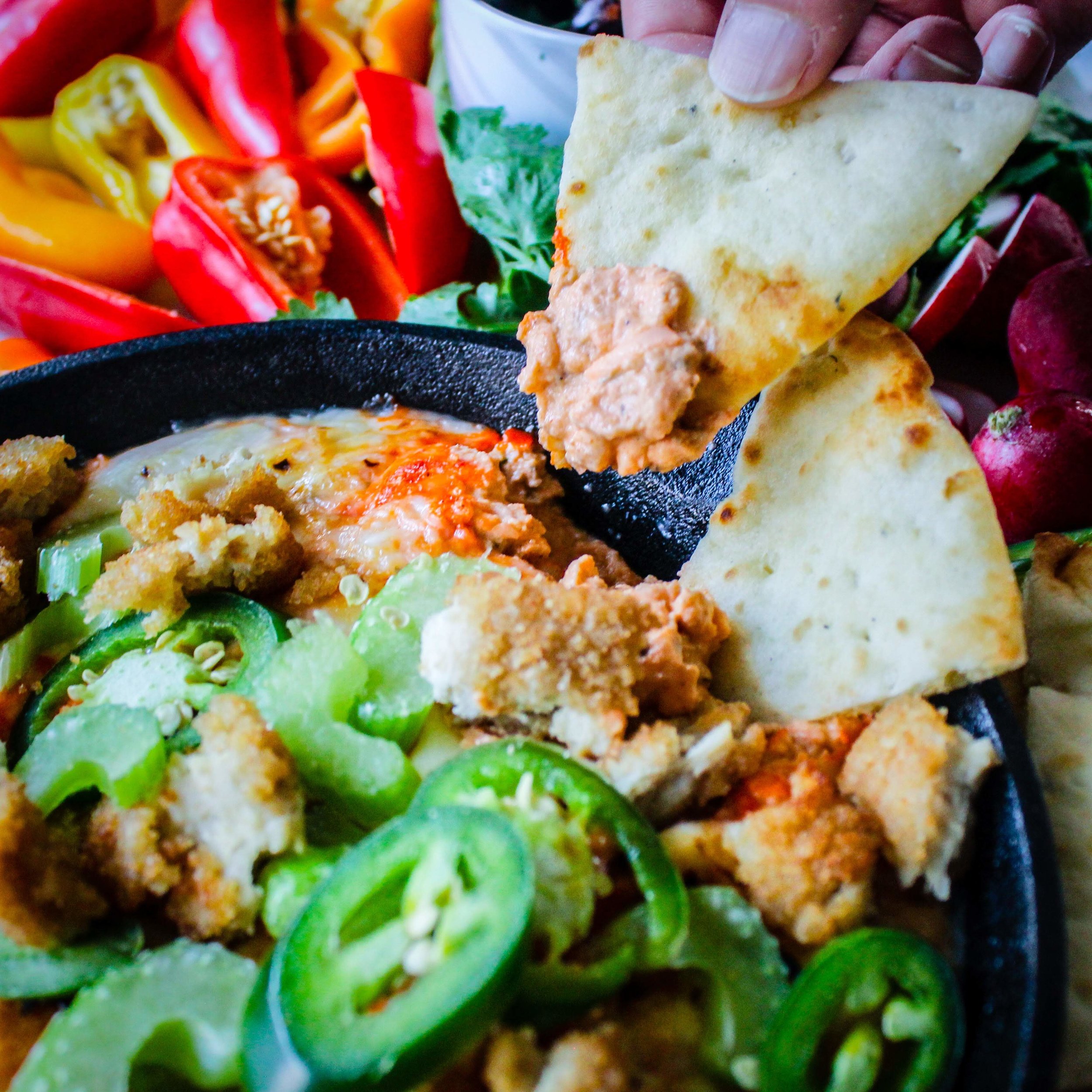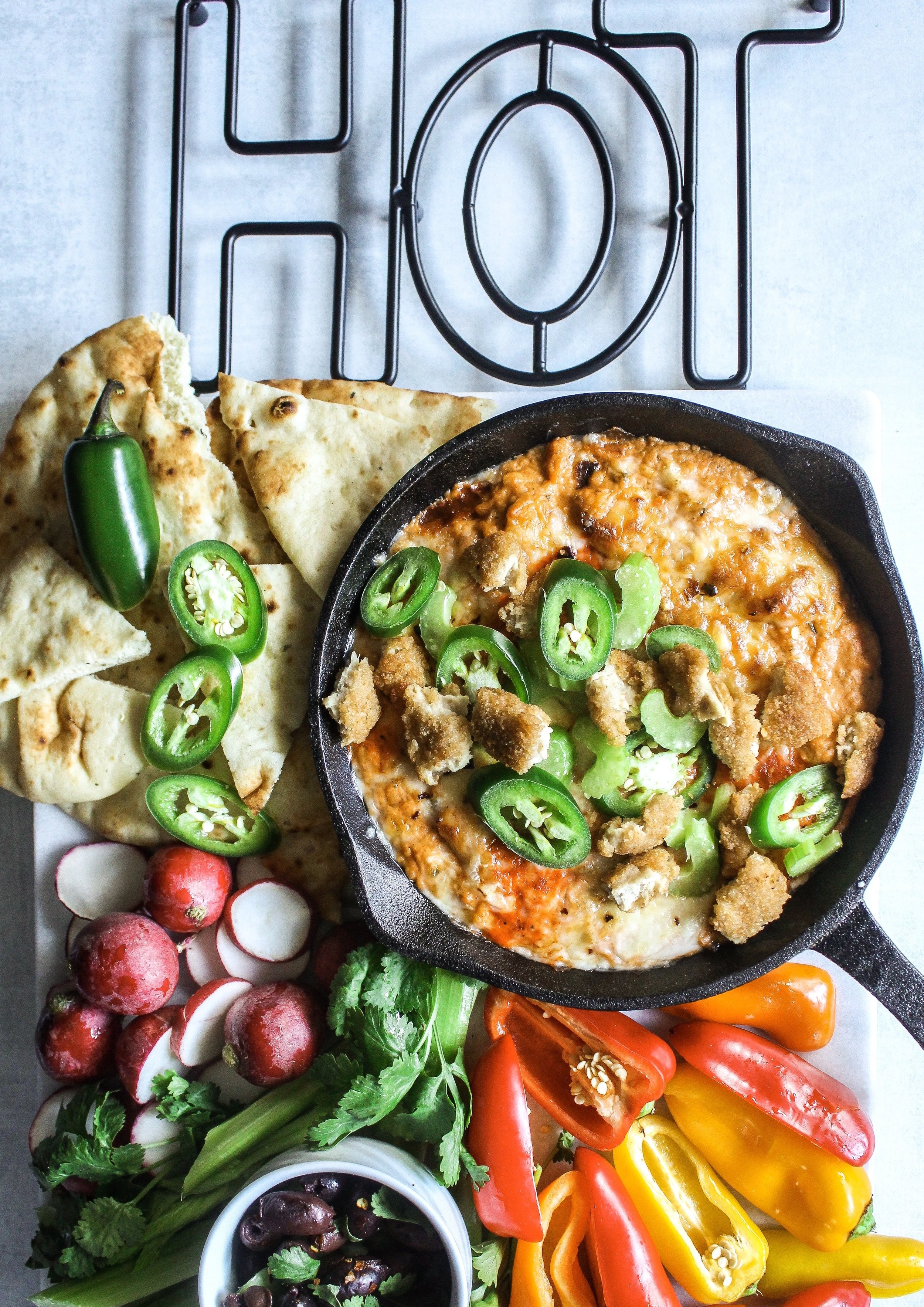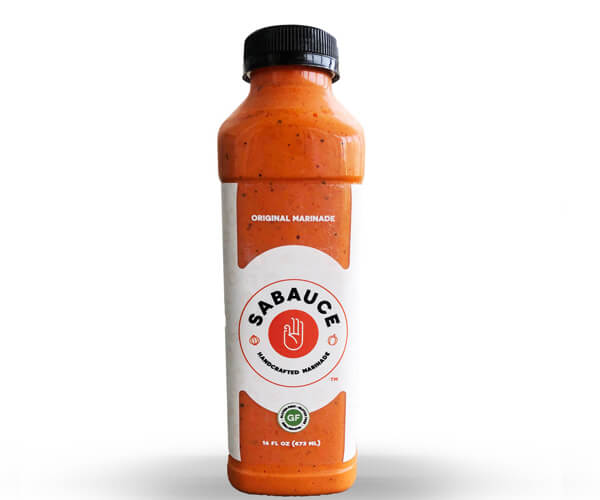 ---
Tips
You can use any flavor of hummus you prefer; I found a tabouli flavor at my local Jewel-Osco which had parsley and mint…yummm!

Use more or less of the cayenne pepper depending on your spice tolerance, and you can also substitute the cayenne pepper with 1 tablespoon of chopped jalapenos.

I prepared frozen chicken tenders according to the package instructions for my fried chicken topping, but you can also do grilled chicken.