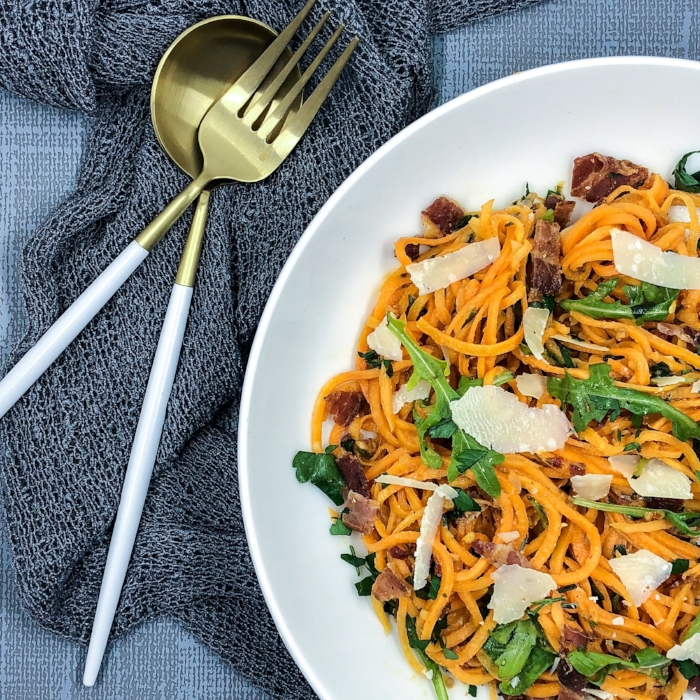 By now you can see that I make my recipes based on what we have leftover from previous meals combined with pantry items, and of course, what looks good at the store. I love sweet potatoes, and have been looking forward to spiralizing them to make a low-carb pasta dish. With half of a package of arugula, cream, and some tomatoes in the fridge I figured why not add bacon to make a combo everyone loves….the B-L-T! Now, my lettuce here is the arugula so work with me because this is delicious! It's almost like an amatriciana (Italian pasta sauce made with guanciale, tomatoes, pecorino cheese, and dried chilis), but I crisped up the bacon beforehand and added it to a fresh roasted tomato sauce. You can put the bacon and vegetables in the oven at the same, and prep the rest of the ingredients while that's cooking. Once you have the sweet potato noodles and herbs chopped the meal comes together really fast, and it's SO YUMMY!
Ingredients
1 large sweet potato, spiralized or 16 oz pre-spiralized sweet potatoes
1 package bacon (low sodium preferred), cooked until crispy and crumbled
2-3 handfuls of arugula
3 roma tomatoes, chopped
1/4 medium red onion, chopped
3 cloves garlic, smashed
1/4 tsp salt for tomatoes and 1 tsp to make the sauce
1/4 tsp black pepper
2 tsp olive oil
1 cup water
1/2 cup half and half
1/2 cup parsley, chopped
1/2 tsp rosemary, finely chopped
1/2 tsp sage, finely chopped
1/2 tsp crushed red pepper flakes
1/4 cup shaved parmesan cheese
lemon juice to taste
Preheat oven to 400 degrees. Place chopped tomatoes, onion, and garlic in a small baking tray. Toss with 2 tsp olive oil, 1/4 tsp salt and pepper. Bake for 10-15 minutes until the vegetables are slightly charred. You can cook the bacon in the oven at the same time for 15-20 minutes flipping once half way through. You can also crisp the bacon on the stove top or in the microwave. Here is a great link from Serious Eats with instructions on cooking bacon: https://www.seriouseats.com/recipes/2016/10/baked-bacon-for-a-crowd-recipe.html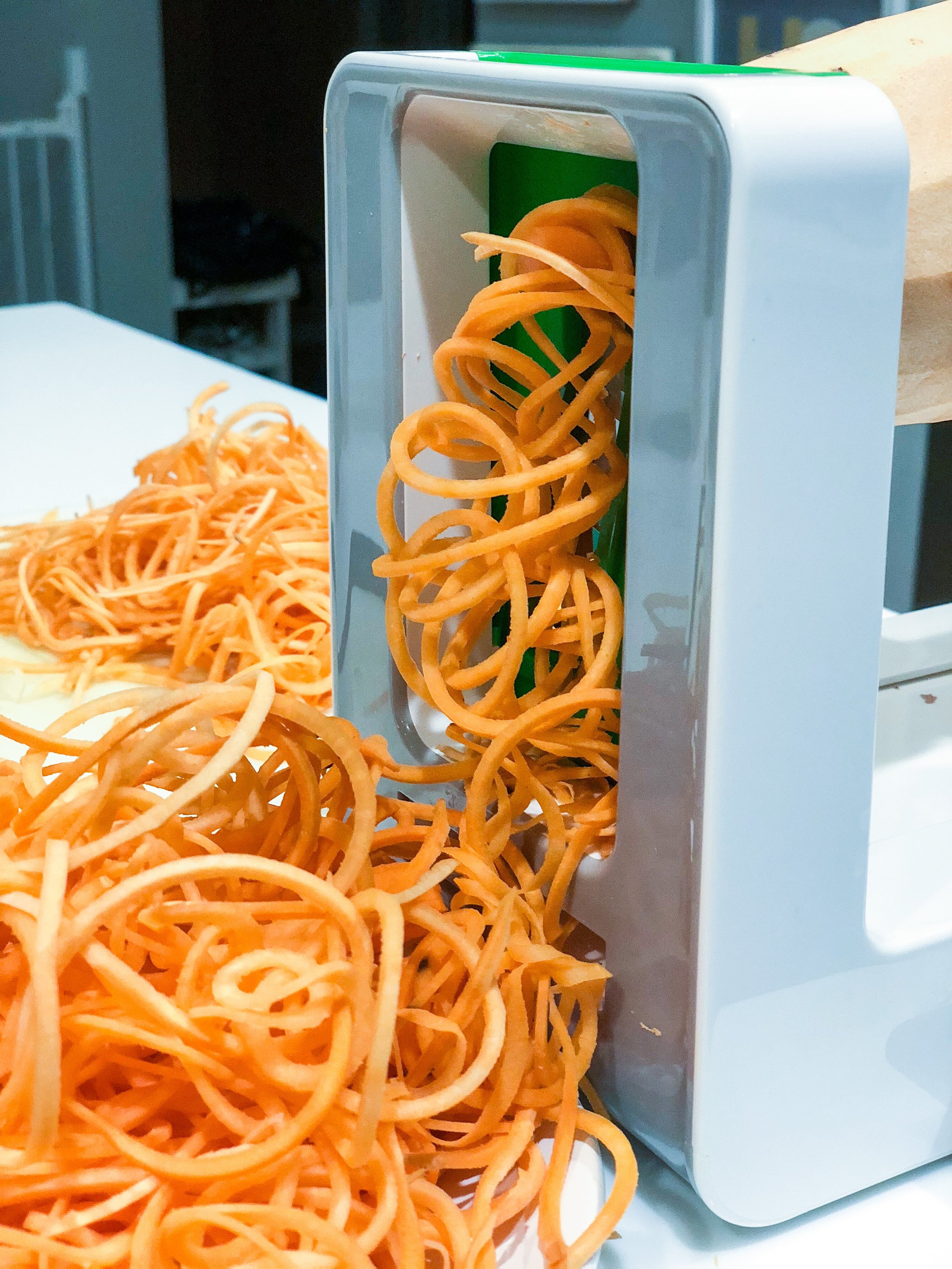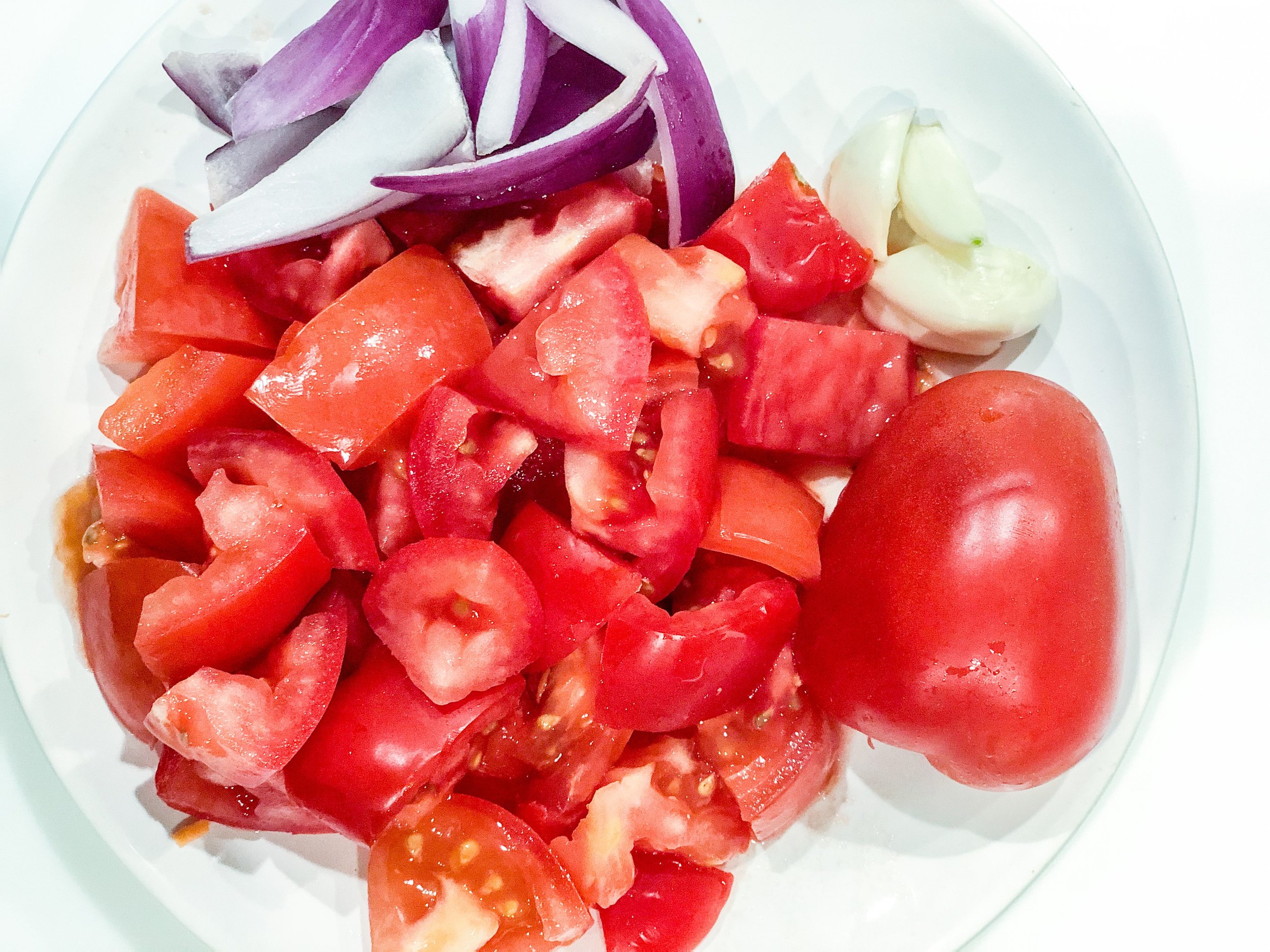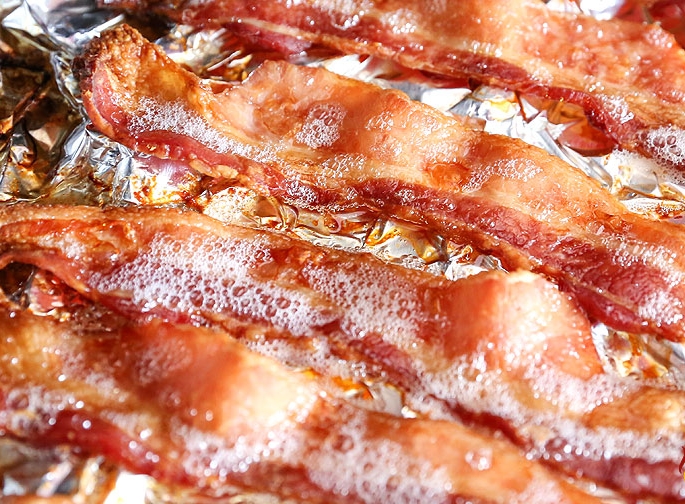 After the tomatoes, onions, and garlic are have cooled slightly pop the vegetables into a blender or food processor and pulse to make your tomato sauce. You can make this as smooth or chunky as you'd like. Then pour sauce into a pan and cook on medium heat with half and half, herbs, and 7 strips of crumbled bacon. Add salt and red pepper flakes to taste (see my measurements above) and mix well. Then add sweet potato noodles, and simmer covered for 3-5 minutes until noodles are cooked to desired consistency. I cooked them "al dente." Throw in a couple handfuls of arugula, shaved parmesan, and a top with a nice squeeze of lemon. Gently stir everything to combine, and serve with more crumbled bacon and cheese!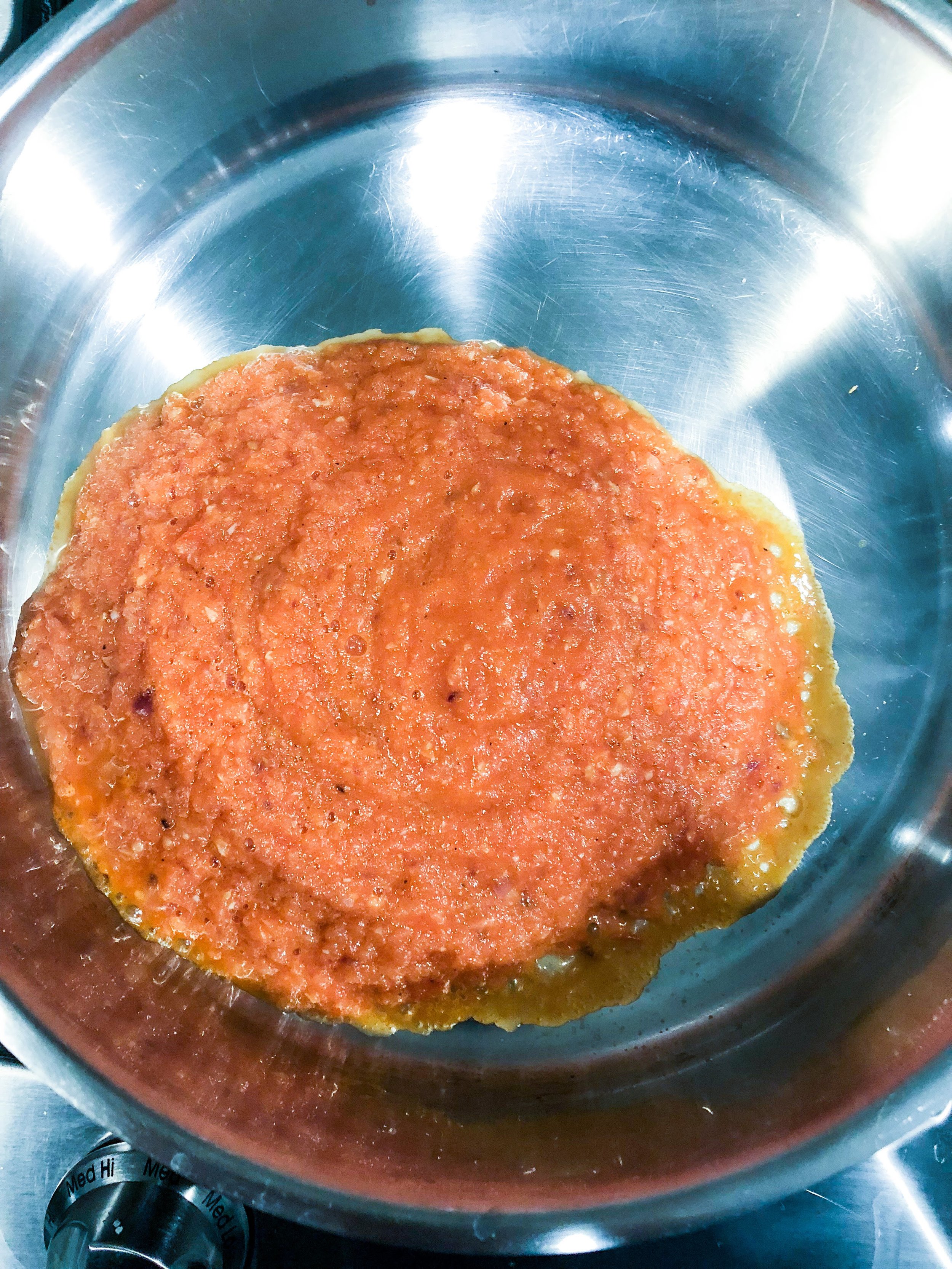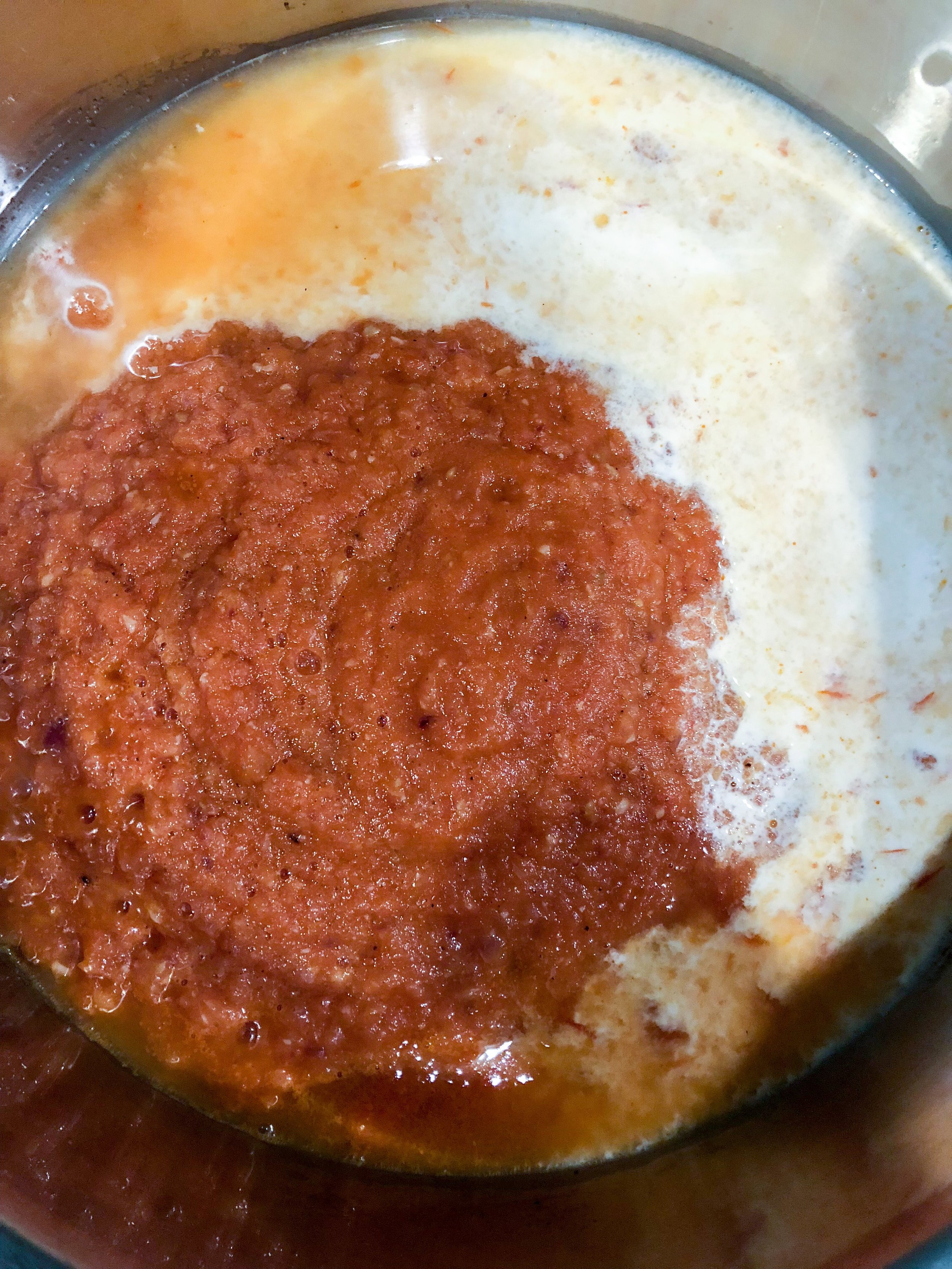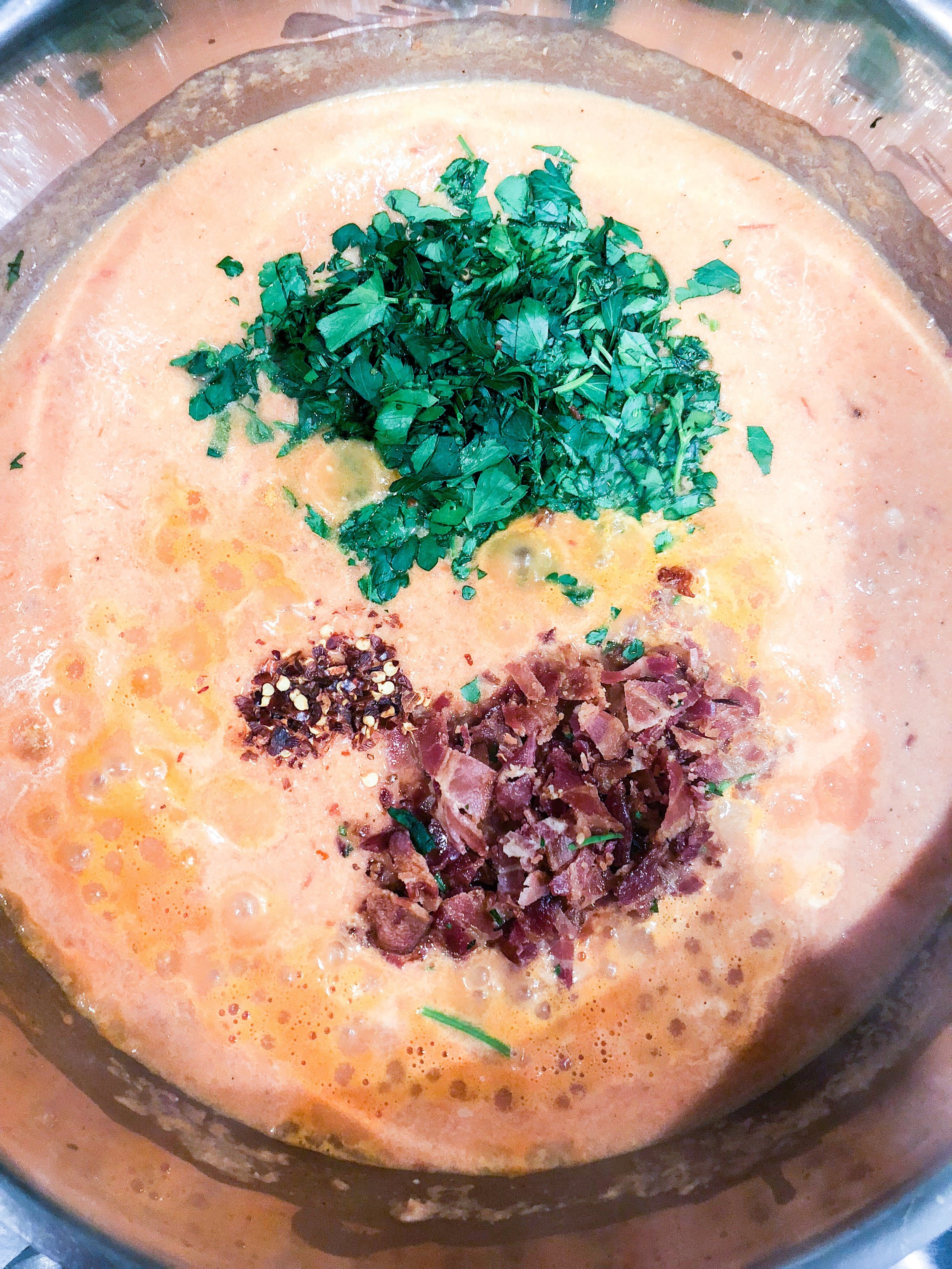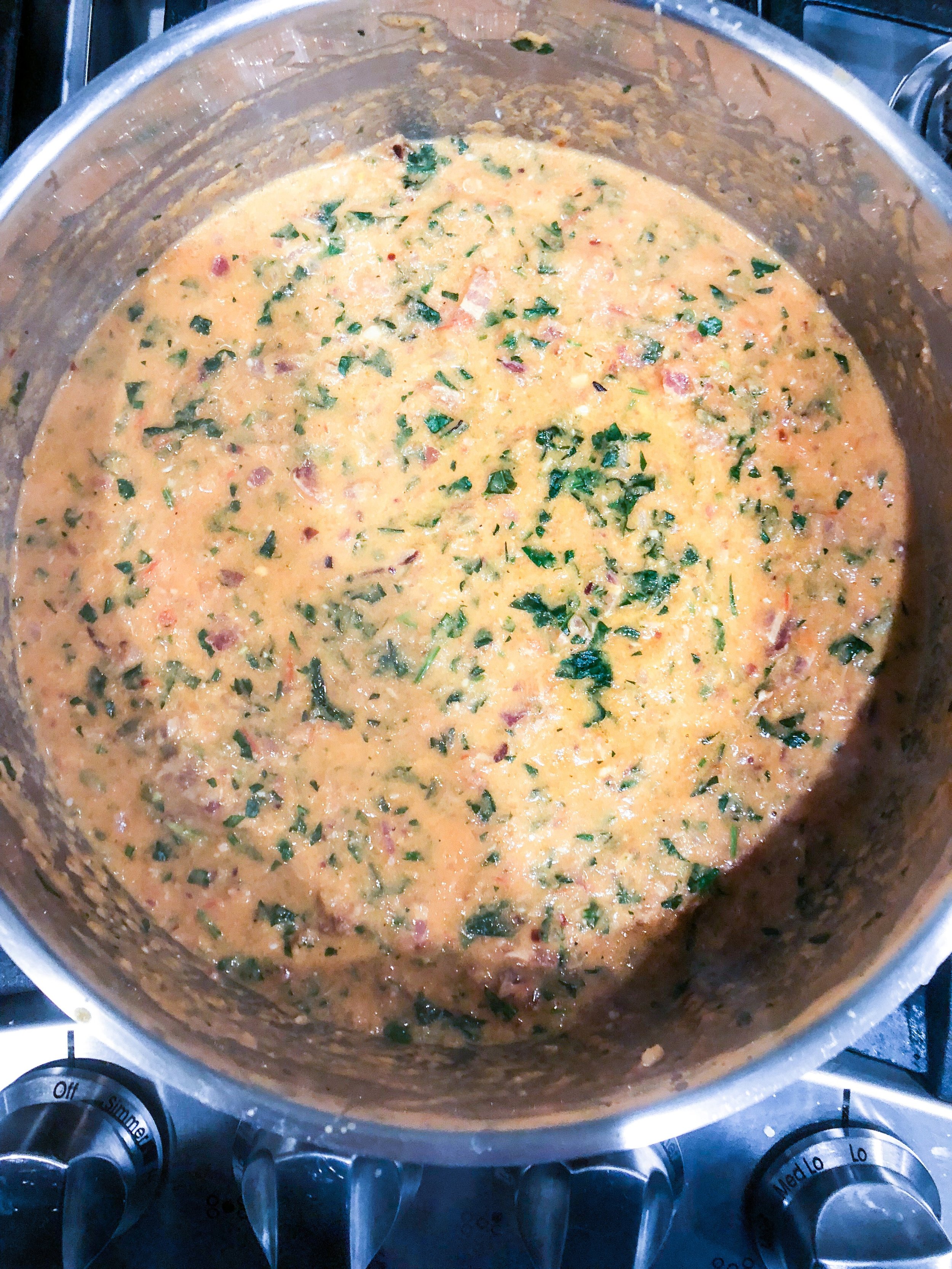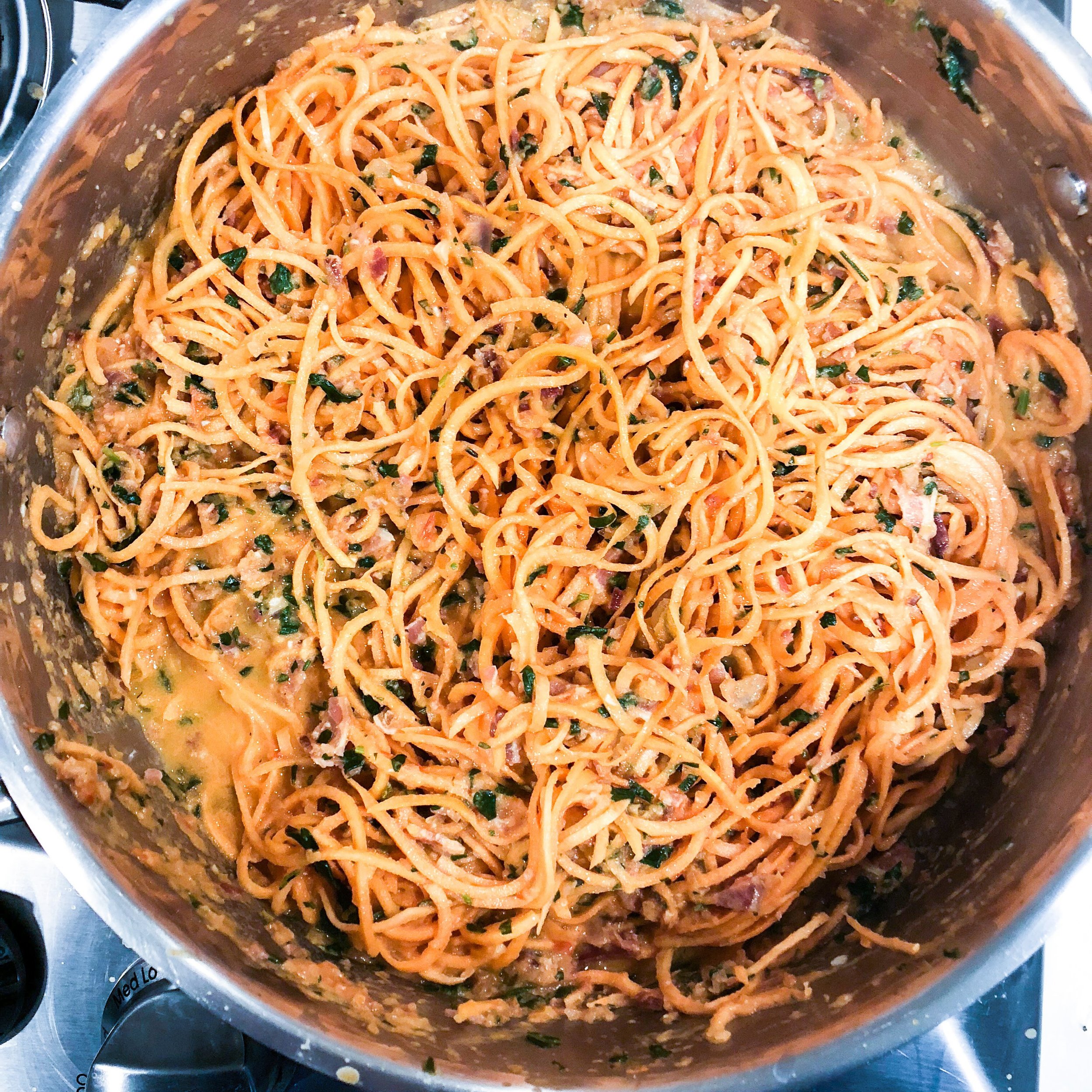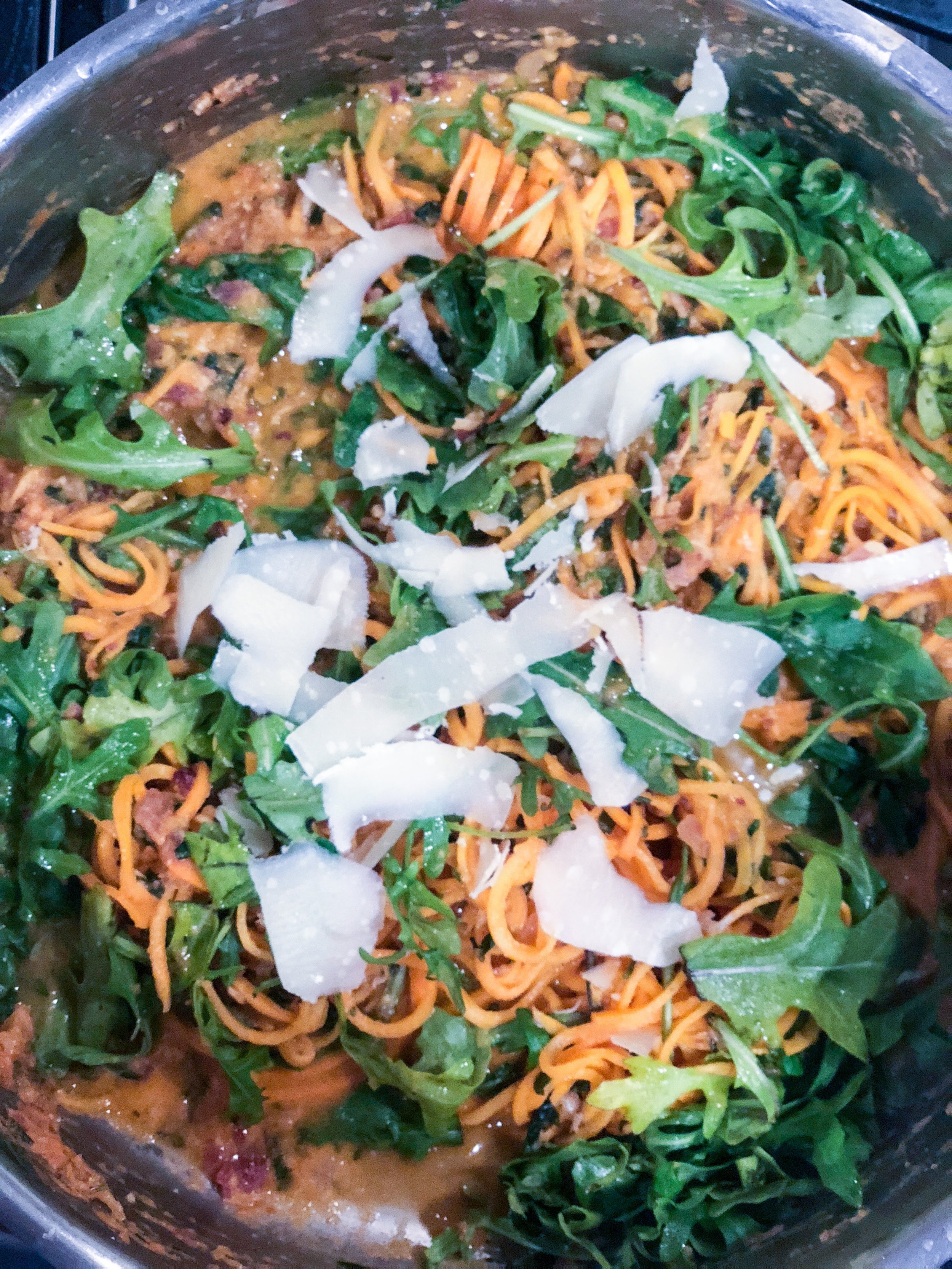 Tips
You can use a turkey or vegetarian bacon if desired.
To make this meal even easier you can use canned crushed tomatoes. Cook onions in olive oil until translucent, add garlic and tomatoes. Simmer for a few minutes and add half and half, herbs, and bacon per recipe directions.
Kale or spinach would also work in place of arugula.
If you are making sweet potato noodles at home then I suggest to cut the noodles after spiralizing each third of the potato. This makes them shorter, much easier to work with, and eating is way less messy!