I've been thinking about making a no churn ice cream for a very, very long time. But you know life just happens…to happen. I partnered with Planet Oat on a recipe, and it just hit me! I needed to use this in ice cream! I've been loving oat milk lately. When I posted this on Instagram I talked about how I went on a turmeric latte (golden milk) bender, and always made it with oat milk and that is what inspired this no churn ice cream!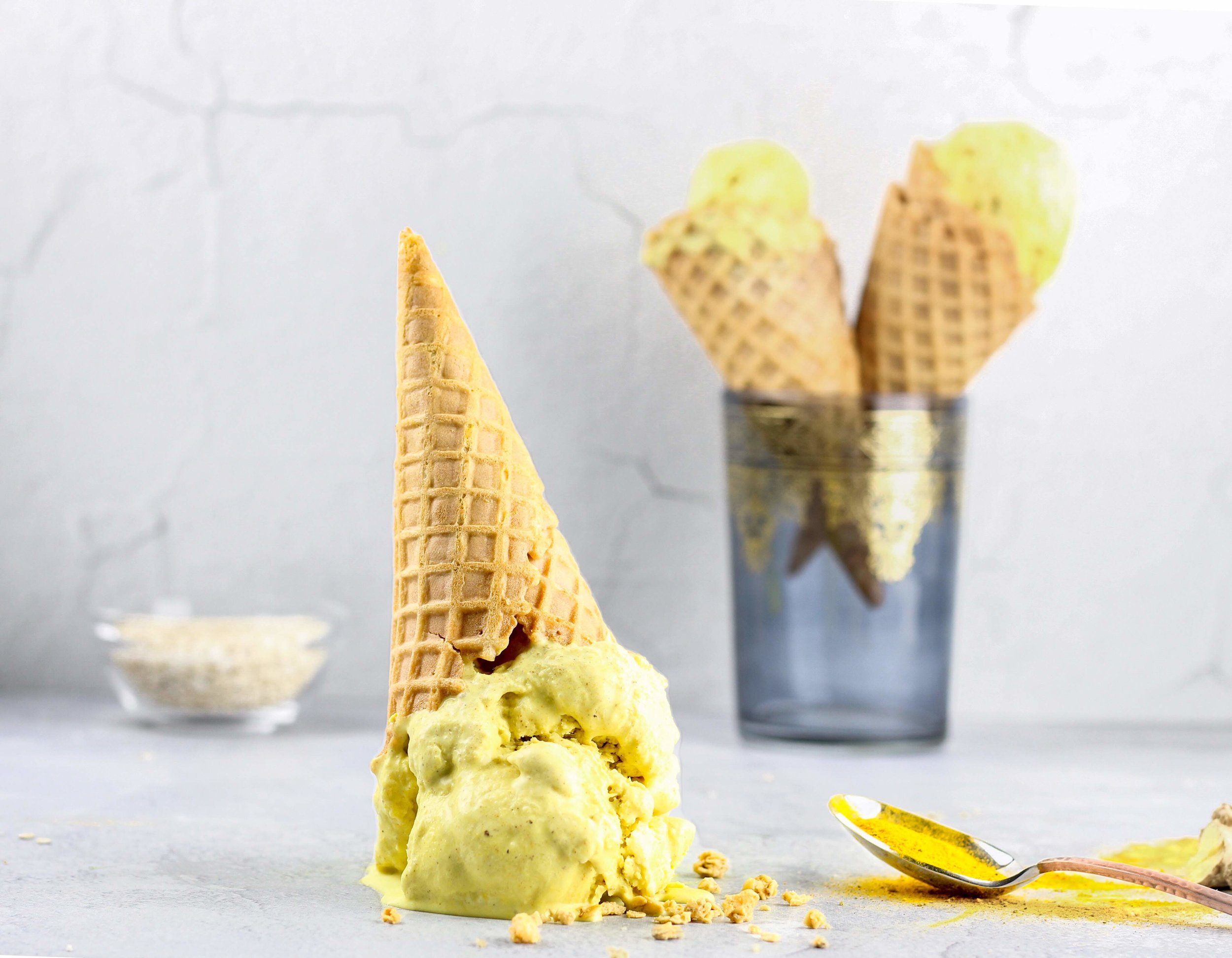 Ingredients
2 (14 oz.) cans of coconut cream

1 cup oat milk, extra creamy variety

1/2 cup honey

2 tsp tumeric powder

1.5 tsp ground cinnamon

1.5 tsp grated ginger

1/2 tsp ground black pepper

1 tbsp coconut oil, melted
Place coconut cream cans in the refrigerator overnight or in the freezer for 10 minutes. When the cream is cold it whips up much easier.
Using an electric mixer whip coconut cream until it is creamy and smooth. Add the coconut oil, honey, and spices. Whip until everything is incorporated. Adjust sweetness or spices to your taste. Pour ice cream base into a freezer safe container lined with parchment paper. Cover loosely with plastic wrap, and then foil to help it freeze. Freeze ice cream for at least 2 hours for more of a soft-serve texture or overnight for a firm ice cream. If freezing overnight make sure to set the ice cream out at room temperature for at least 20 minutes before serving.
Another option is to pour the base into popsicle molds for individual servings!
You can also mix the spices together and store them in a jar to use to quickly and easily make turmeric lattes!