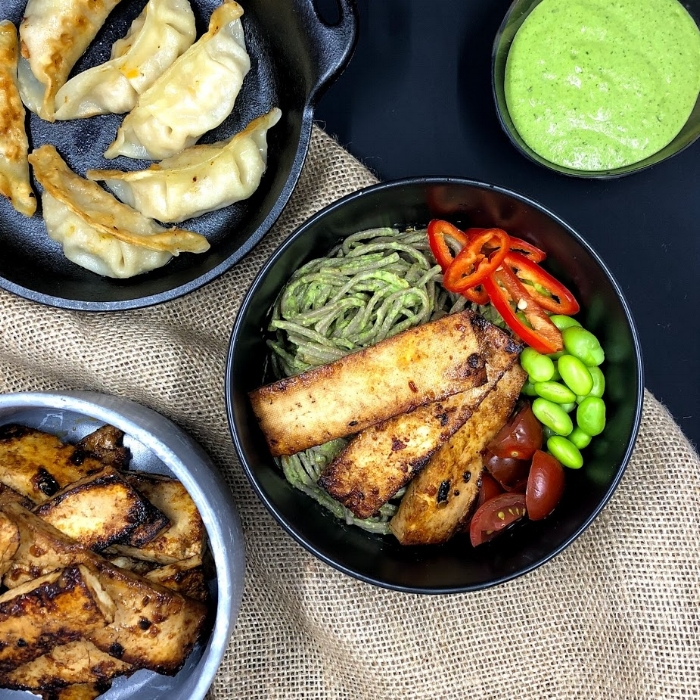 Do you get annoyed when you've been planning dinners, buying groceries, cooking, but then end up with scraps in your fridge? You know, a few basil leaves that are browning on the edges, a knob of ginger, a couple of scallions, or wilting cilantro. This is exactly what happened to me last week, but then this bright green "green curry" dressing was born! So it's not really green curry, because I didn't use peppers, lemongrass, fish sauce, or Kaffir lime leaves but it's damn good!!
The dressing came together in a few minutes, and it was so nice to use up the leftover herbs. Who's winning right now?!
The tofu was simply marinated with only 3 ingredients, and a whole meal was underway. Soba noodles with this delightful green sauce, sweet and spicy seared tofu, and frozen chicken potstickers. Yes, frozen! So skip the takeout tonight, and make yourself a noddle bowl!
Dressing
4-5 basil leaves
2 garlic cloves
1 tbsp ginger, grated (about 2 inches)
3 scallion stalks, rough chopped
1 tbsp rice wine vinegar
2 tsp lime juice
1 tbsp water
Tofu Marinade
1 tbsp Sambal (chili-garlic paste)
1 tbsp honey
1/4 cup low sodium soy sauce
Drain tofu, and let the block sit in between a few paper towels, or in a colander to remove any excess water. If I am letting my tofu drain in a colander I set a small bowl on top, and something heavy inside the bowl to speed up the process. I recommend letting the tofu drain for at least 30 minutes. Cut the tofu into thin strips, and set aside in a shallow dish.
Mix together soy sauce, chili-garlic paste, and honey then pour over tofu strips.
Next, heat 1 tablespoon of oil in a non-stick pan. Then sear tofu pieces on both sides until nice and golden brown. Do this carefully as the marinade may splatter. You can pour any remaining marinade into your pan and let the tofu "braise" for extra flavor!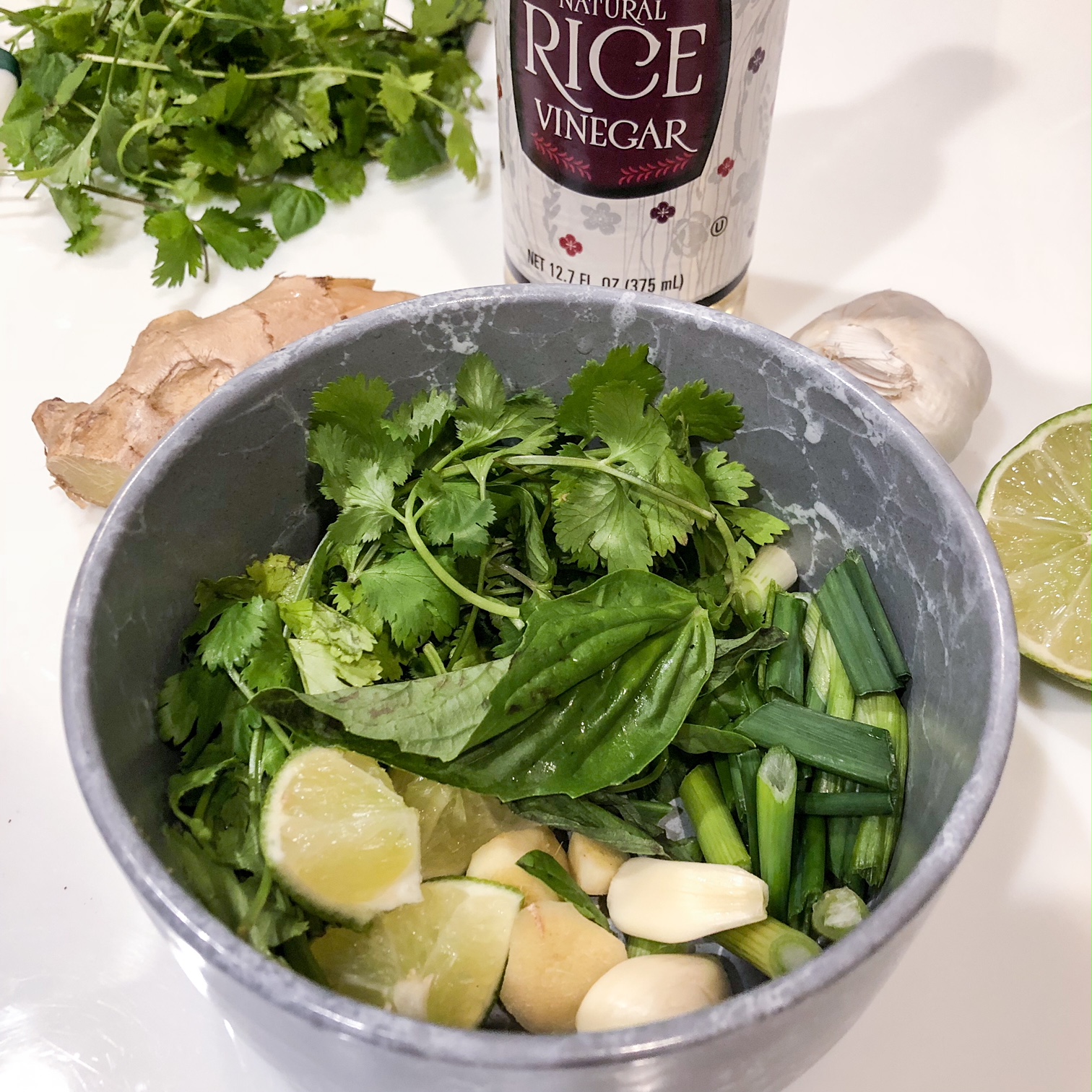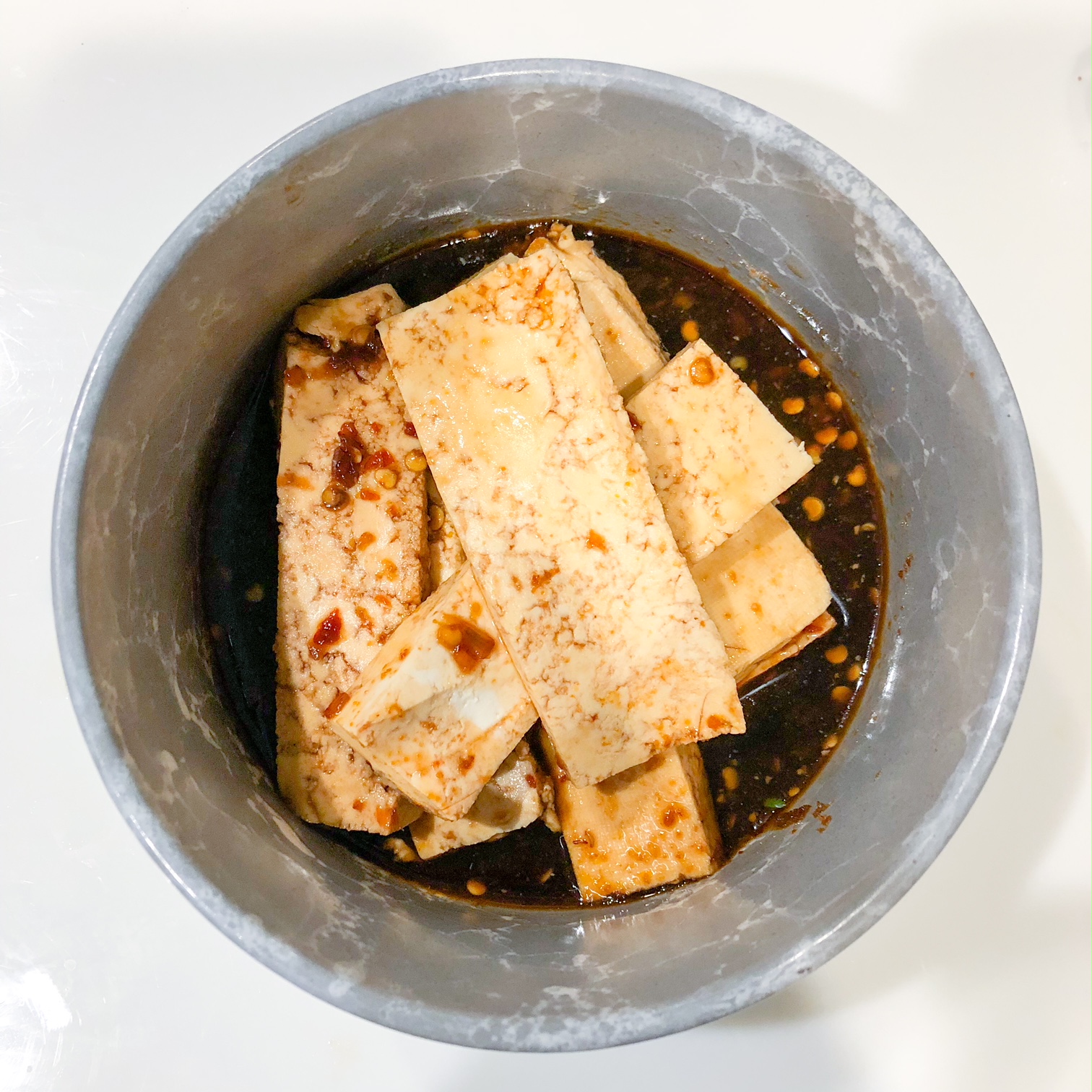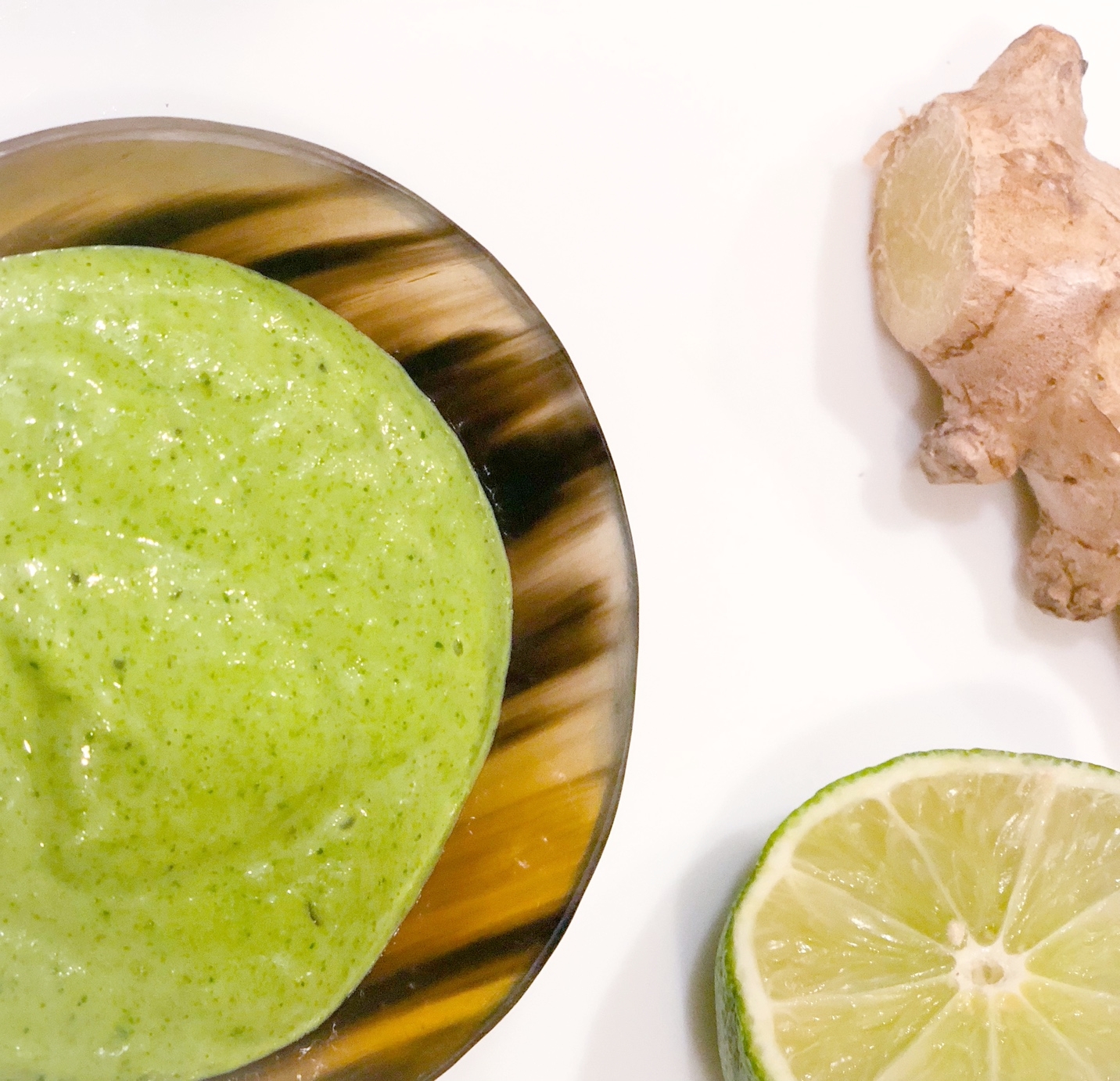 Blend together ingredients for green curry dressing. Mix with prepared noodles. Super fast, super easy!
Load up your bowls with vegetables, tofu, and noodles. Edamame works great, as would peppers, cabbage, carrots, and sprouts!