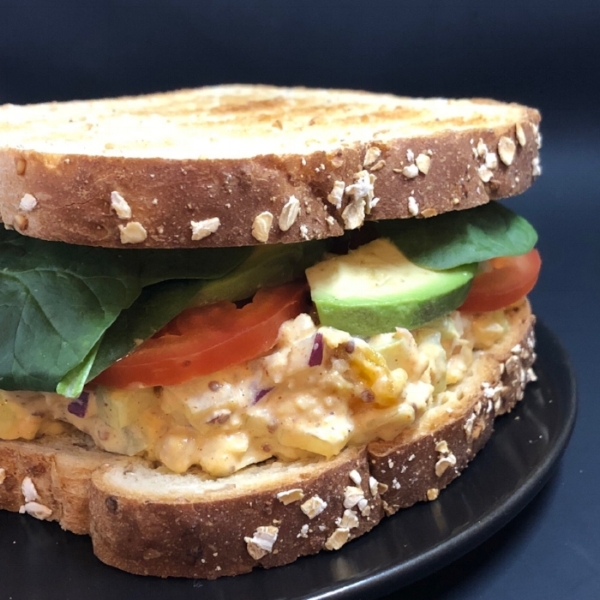 We had a couple extra cans of chickpeas so I almost made this Moroccan chickpea stew that I've done in the past. Safe bet. But then I was craving tagine….chickpeas and dried fruit with those warm spices sounded delicious. So I came home with dried apricots, and went to the fridge to grab the rest of the ingredients. As I went to shut the fridge door this huge head of celery was glaring at me. Ugh, I needed to use up this celery. Well celery just doesn't go in tagine, in my opinion. I'd heard of chickpea salad sandwiches….lightbulb….and went to work. Apparently, chickpea salad sandwiches are a thing. I had no idea until getting this recipe post together. There is a reason why they are getting popular! They are incredible! My husband said this is his favorite recipe so far which is flattering because I didn't even turn on the stove! We've made them twice in 2 weeks because of the simplicity, taste factor, and since sandwiches are tough to photograph. My first-world-amateur-photographer-new-food-blogger problems! You have to try these!!! They are so much easier than an egg salad or chicken salad, great for lunch or dinner, and will satisfy even the most avid carnivore like my hubby!
Ingredients
1 can chickpeas (garbanzo beans), rinsed and drained
1 cup celery, diced small
1/2 cup red onion, diced small
1/2 cup dried apricots, diced small
1/2 cup good mayonnaise
1 tsp ras el hanout spice or Moroccan seasoning
1/2 tsp salt
1/4 tsp cayenne
1 tsp Dijon mustard
Mix together mayonnaise, Moroccan spice, salt, and Dijon. Set aside. Mash chickpeas with a fork or potato masher in a large bowl or on a cutting board. Combine seasoned mayo, diced vegetables, apricots, and chickpeas. Mix well. Assemble sandwiches with vegetables and bread of choice! We did spinach, tomato, avocado, and cucumbers. The second week I added feta cheese, and pistachios! So easy right??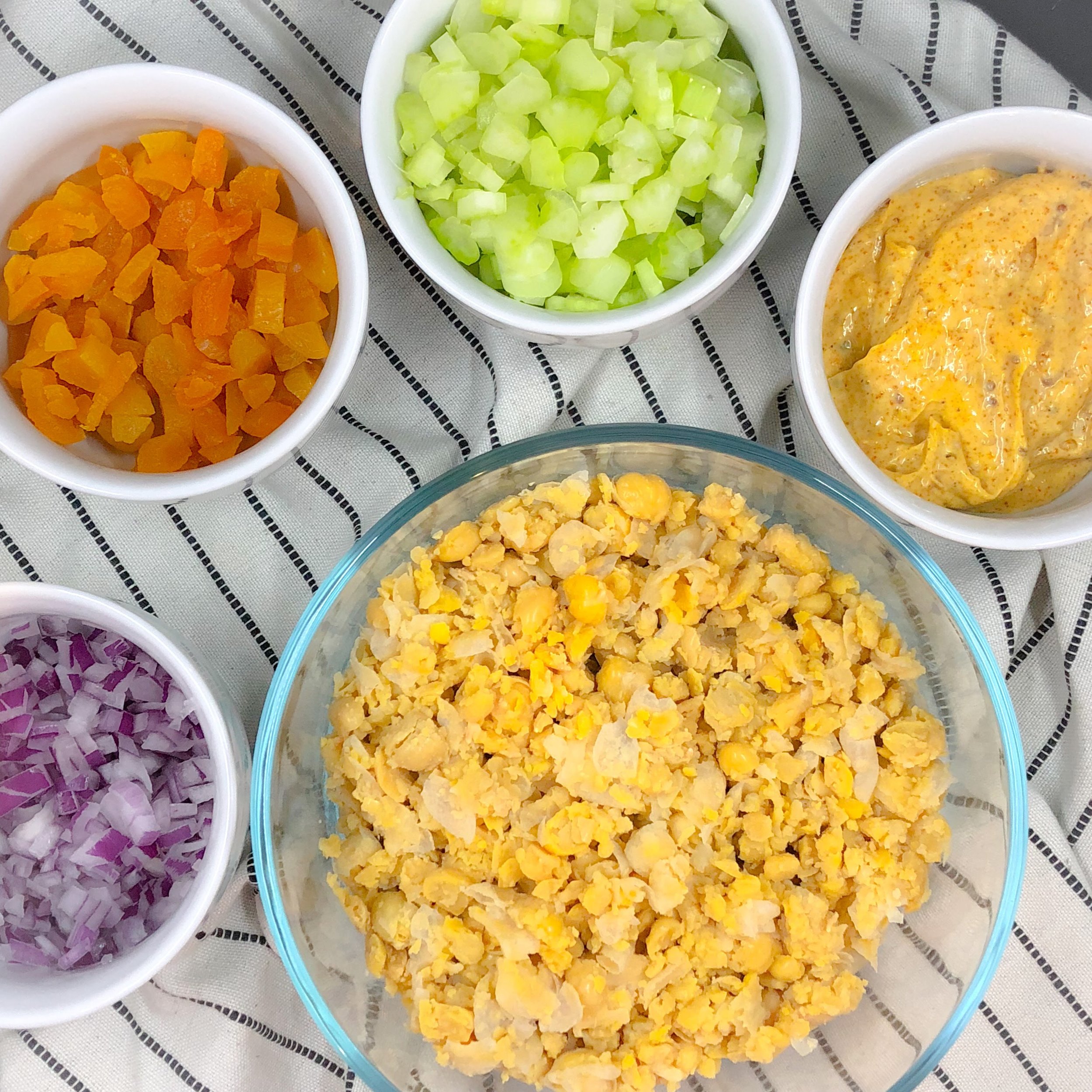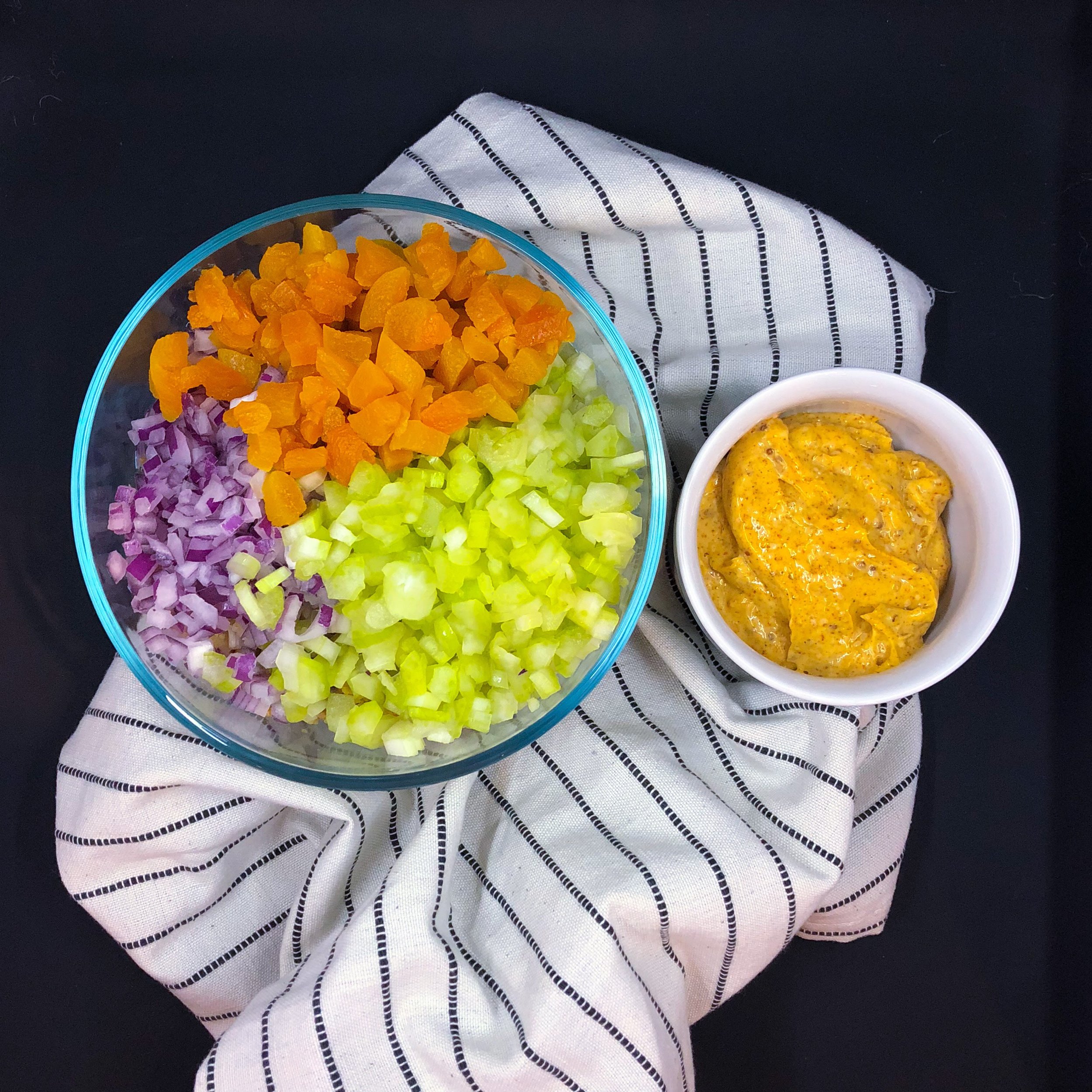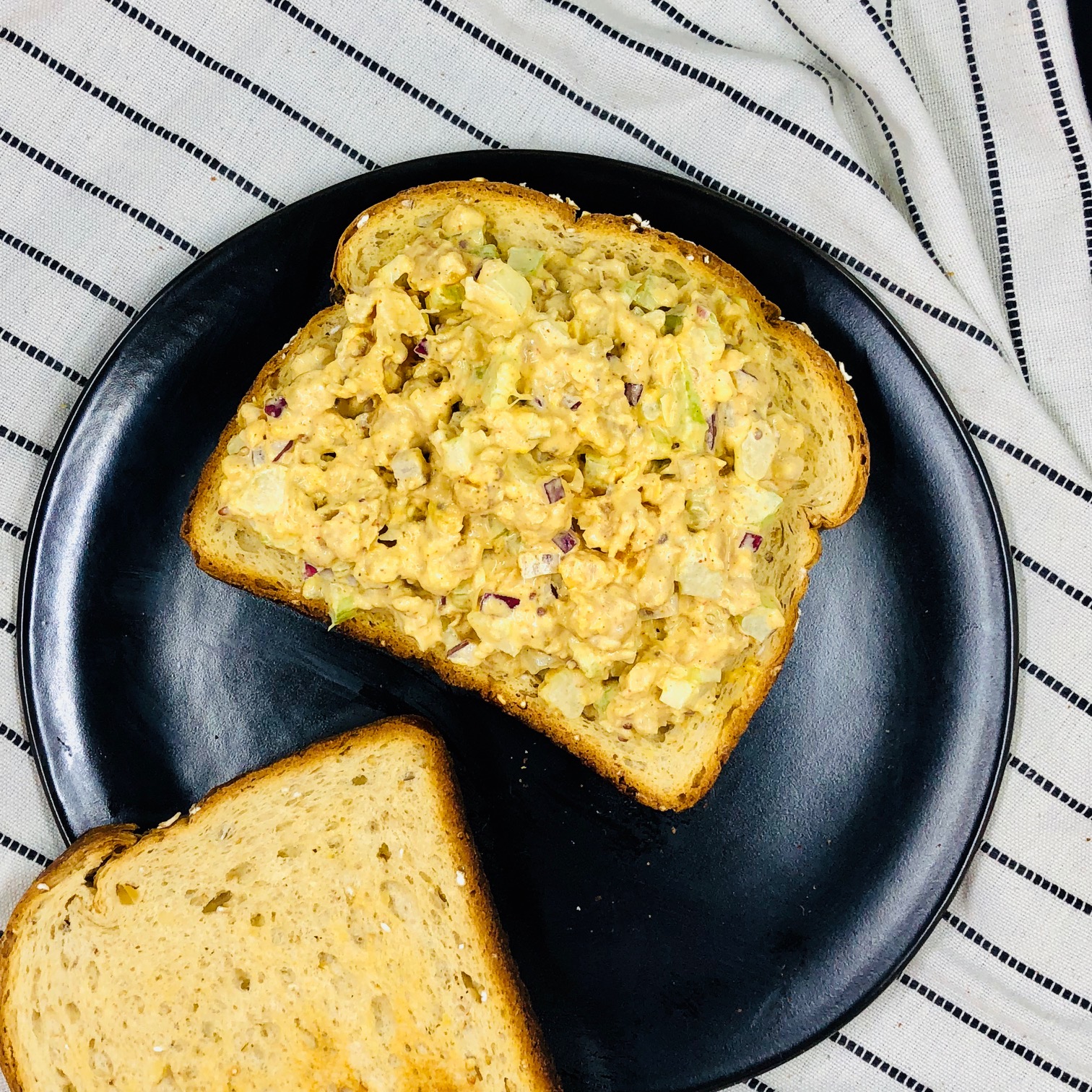 ---
Tips
Any mayonnaise will work in this recipe (avocado, olive, or vegan). You can also use Greek yogurt, although we didn't try yogurt. Or use equal parts mayo and yogurt!
If you don't prefer a creamy base you can use 2 teaspoons of lemon juice and 1/4 cup oil i.e. olive, avocado.
You can find Moroccan seasoning at your local grocery store. McCormick Gourmet even makes a version!