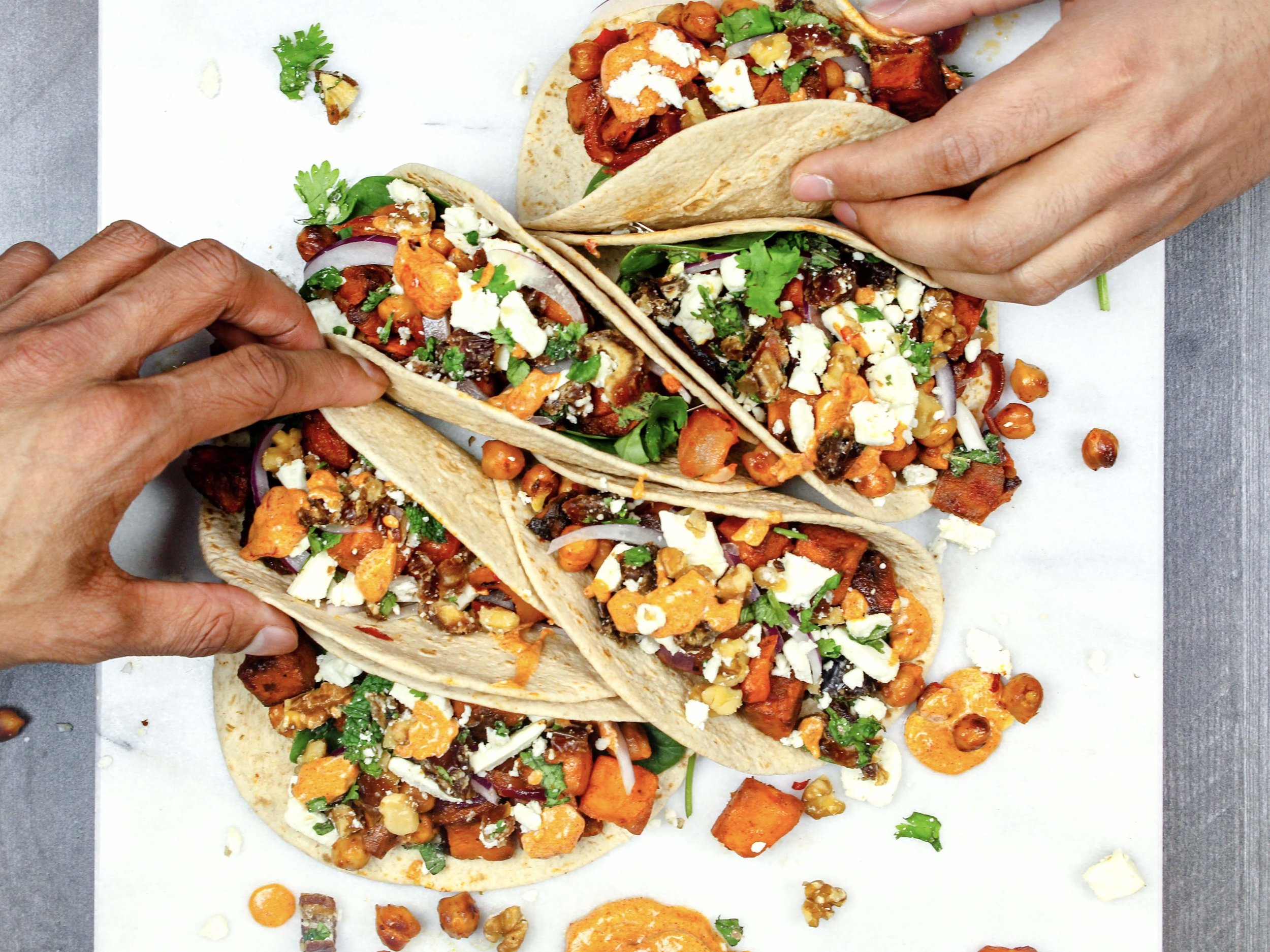 First recipe post for 2019!!! Here is my Mediterranean spin on tacos with sweet and spicy harissa roasted sweet potatoes and chickpeas topped with a mix of crumbled feta, walnuts, dates, cilantro, and mint. Can we say YUM!! This recipe is healthy and bursting with flavor, and believe me you will not miss the meat! One more awesome thing about this is that you save some of the marinade to mix with sour cream for an incredible sauce. I hope everyone had an awesome holiday season and is ready to cook and eat yourself silly! Oh, and wait until you see what I do with the leftover filling from these tacos (wink, wink).
Ingredients
Tacos
2 cups diced sweet potato (I used 1 bag of Mann's sweet potato cubes)

1 15oz. can chickpeas, rinsed and drained

1/2 large red onion, thinly sliced

1-2 tbsp sour cream, optional

tortillas for serving
Harissa marinade
2 tbsp harissa

2 tbsp lemon juice

2 tbsp honey

3 tbsp olive oil

1/2 tsp cinnamon

1/2 tsp ground cumin

1/2 tsp paprika

1 tsp salt, or to taste
Topping
4 dates, pitted and chopped

1/2 cup feta cheese, crumbled

1/2 walnuts, toasted and chopped

2 tbsp cilantro or parsley, chopped

4 mint leaves, chopped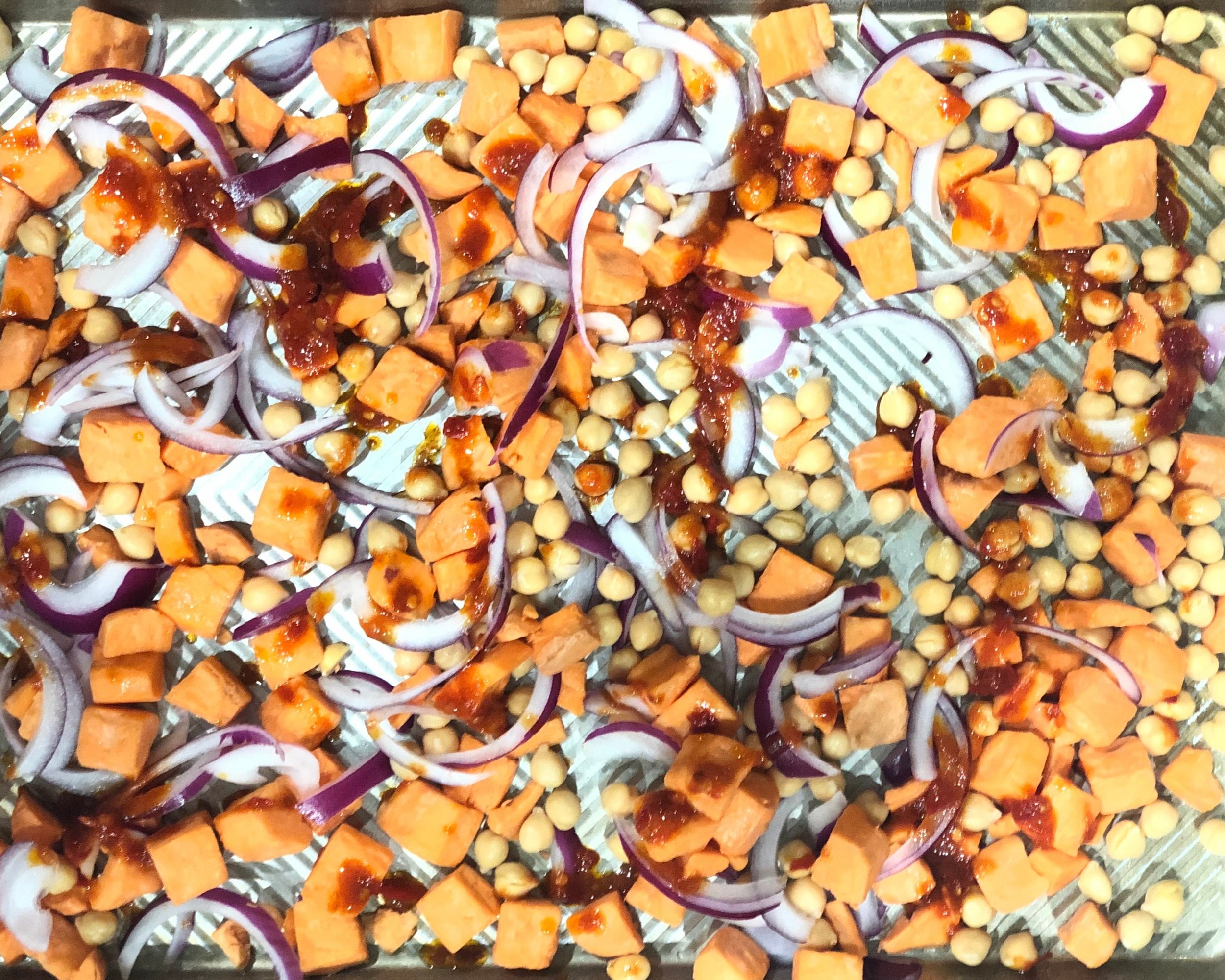 Preheat oven to 425 degrees. Place sweet potato, chickpeas, and red onion on a large baking tray.
Mix together ingredients for harissa marinade. Reserve 1/3 of marinade for later. Toss vegetables with marinade, and bake for 20 minutes until sweet potatoes are fork tender. Flipping once half way through.
In a separate bowl, mix together ingredients for taco topping.
You can mix the reserved marinade with sour cream for a tasty sauce!
Once the taco filling is ready, assemble tacos!