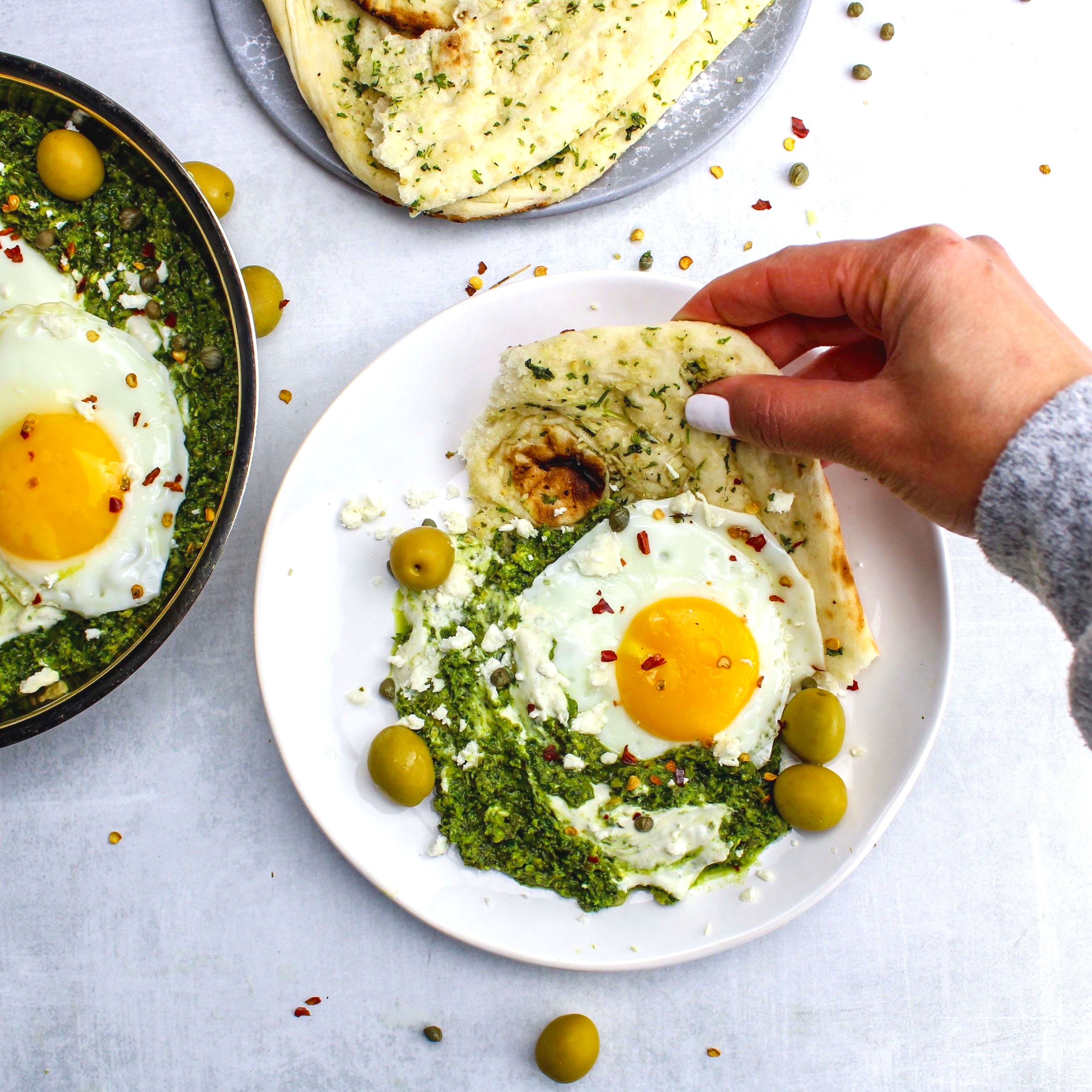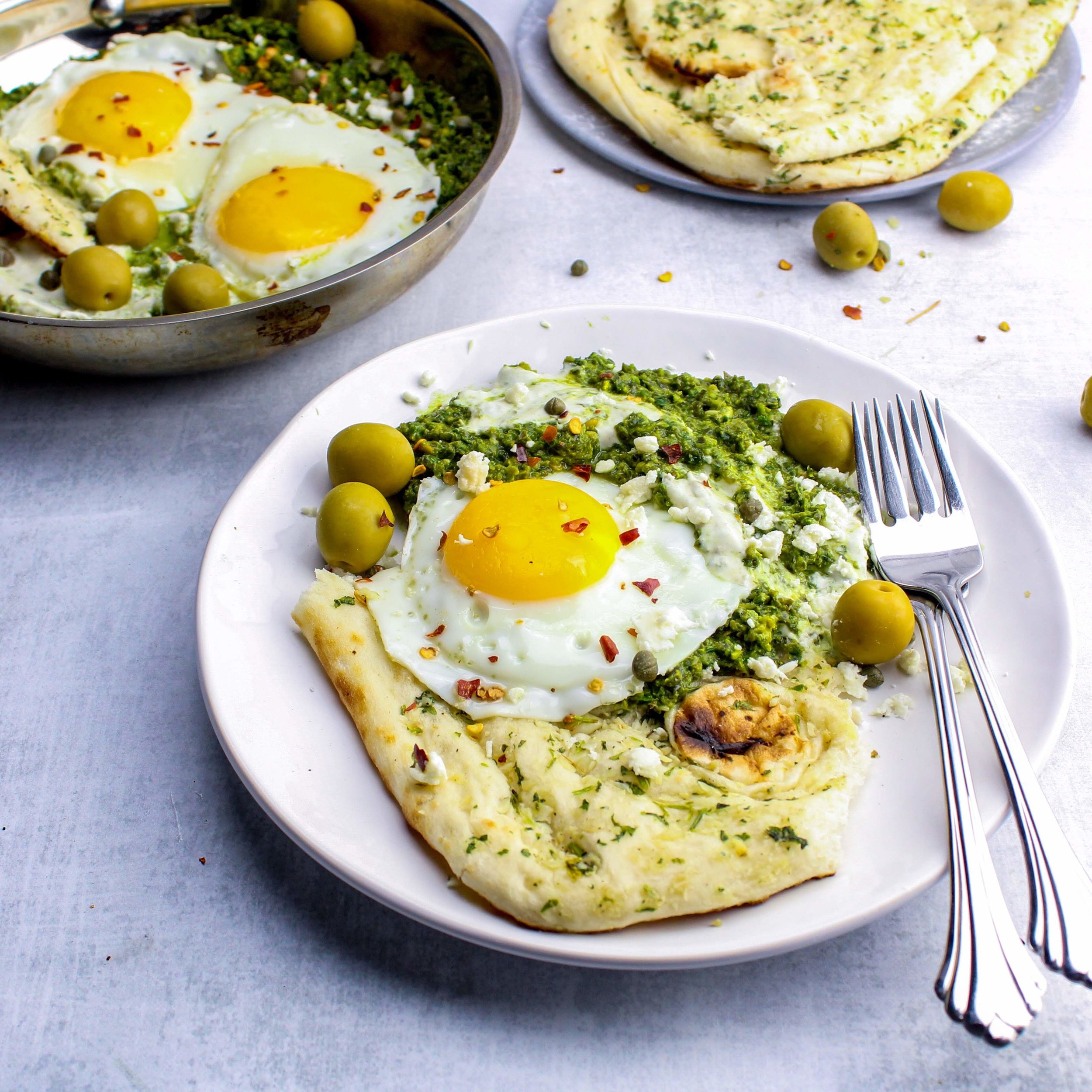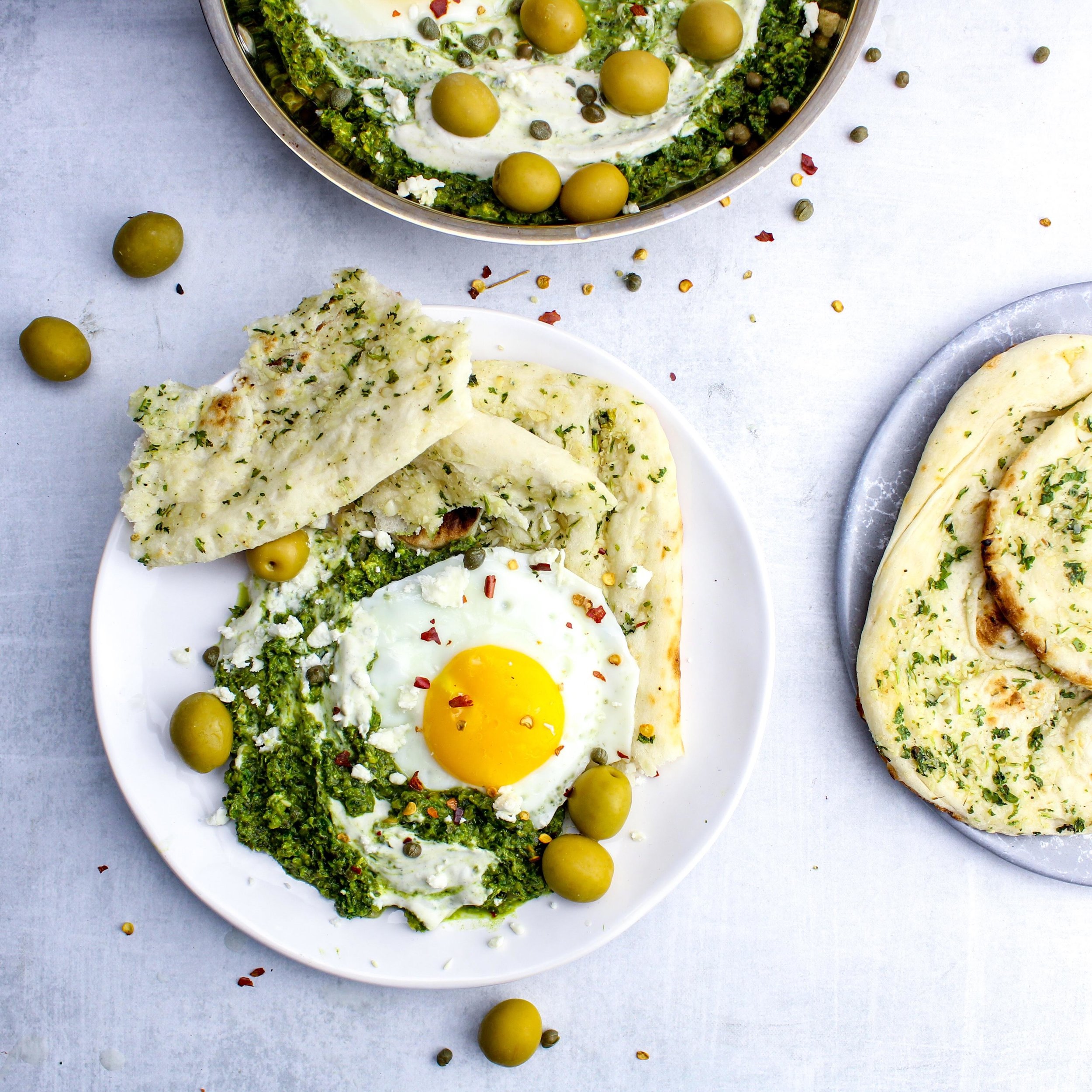 Let's give you guys a recipe to keep you killin' your New Year's resolutions, but still give you all the warm and fuzzies during brunch! What better to do that than eat a lot of kale….right?!! Okay, that doesn't all that warm, fuzzy, and satisfying. BUT blend all that kale together with bright, briny ingredients like olives, capers, and garlic, add a touch of curry powder and THEN serve it with runny eggs, and creamy yogurt and you've got a brunch meal that will hit all of your senses and keep you full until dinner!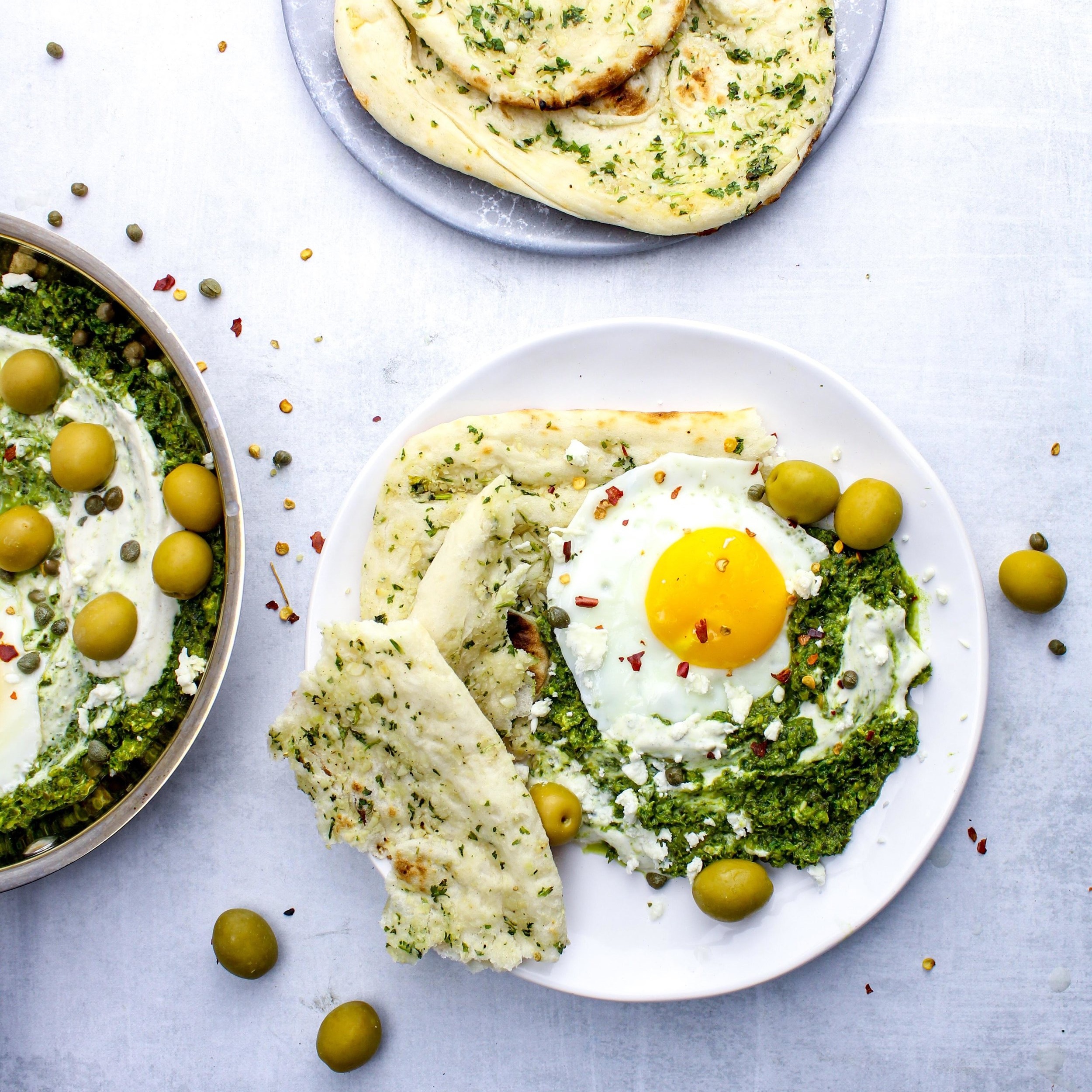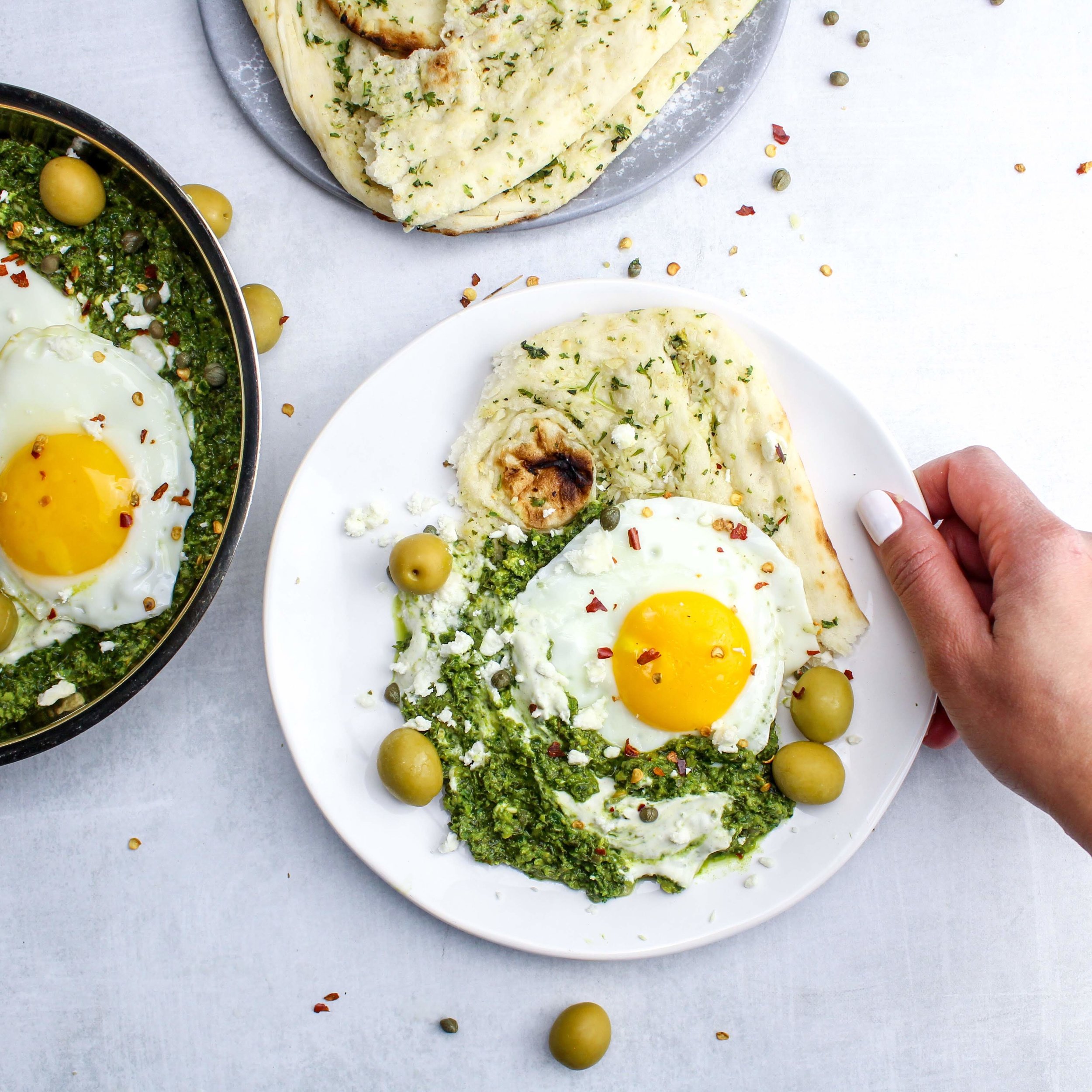 Ingredients
Shakshuka base
1 bunch of kale (approximately 6 oz.)

2 cups parsley

2 cloves garlic

3 tbsp green olives, pitted

1 tbsp capers

1 tsp crushed red peppers

1/2 tsp curry powder, optional

6 eggs

1/4-1/2 cup broth
1/2-1 tsp salt (or to taste)

1/2 cup Greek yogurt

naan, pita, bread, or rice

crumbled feta for topping
In a food processor blender pulse all the sauce base ingredients to pesto like texture. Coat the bottom of a wide skillet with oil and when hot add the shakshuka base. Cook for about 1 minute for spices to bloom then add salt to season and broth. Stir until everything is combined and you have a nice thick sauce.
Turn the heat to low, make a few wells in the sauce, and crack eggs into each well. Cover and cook for 8-10 minutes until whites are opaque and yolks are cooked to your liking. Top with feta, serve with creamy greek yogurt (make sure to season with s&p), and your choice of starchy vehicle that can soak up all that tasty sauce!